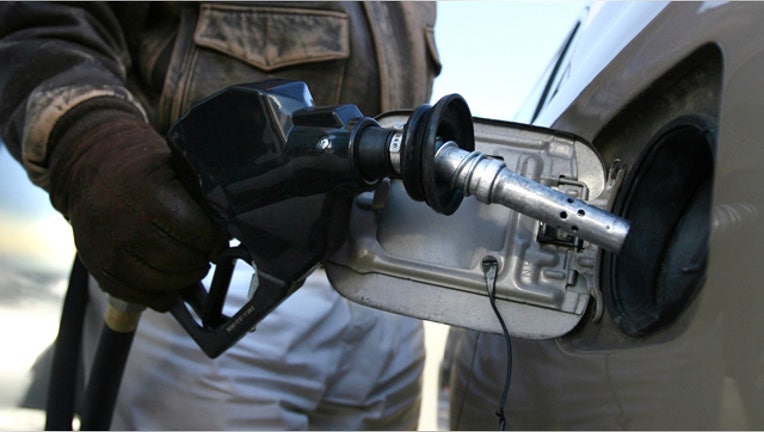 AAA warned gas prices are set to rise this spring, after winter weather across many parts of the country kept demand low and provided a slight reprieve in recent weeks.
Prices typically climb higher during the spring when refineries cut production to do seasonal maintenance. A regulated switch to summer-blend gasoline can also limit supplies, just as demand strengthens.
AAA said expected peak prices of $3.55 to $3.75 a gallon would be lower than last year, when the national average jumped 49 cents to $3.79 a gallon in just 41 days.
Bob Darbelnet, the travel group's president and CEO, said the increase will likely be temporary, but it still may cost drivers in excess of $60 to fill up their cars.
"There is a good chance that average gasoline prices this year will cost less than in 2013, but it is not going to be cheap," he said.
Prices often fall back once the refinery maintenance period ends and production returns to normal rates, AAA noted. The national average could drop to $3.30 to $3.40 a gallon by late June before climbing back up in late fall. Gas hit a summer low of $3.47 last year.
According to AAA's Daily Fuel Gauge Report, gas hit an average of $3.27 a gallon on Friday, down a penny since last week and roughly four cents versus a month ago. The national average was about $3.55 on the same day in 2013.
AAA also said drivers along the Gulf Coast and in the central part of the U.S. will see the least expensive gas. Prices could drop below $3 a gallon in some areas before the year is out, thanks to lower taxes and abundant supplies of cheaper North American crude oil.
The Northeast and West Coast will be dealing with more expensive gas. Local refineries often rely on costlier imported oil and gasoline, and the regions also have higher gas taxes.