A Year Later, Facebook's Rock-Star 'Status' Vanishes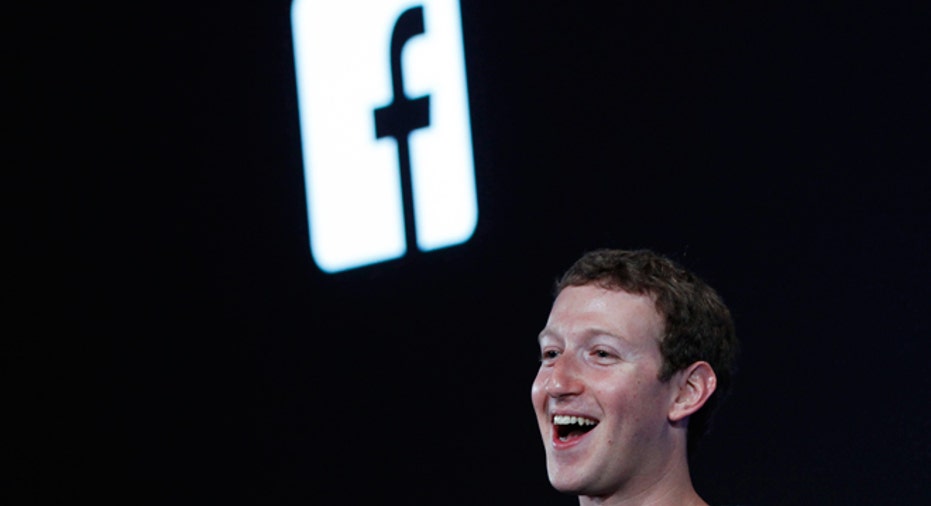 In the months preceding its highly-anticipated debut a year ago this weekend, Facebook (NASDAQ:FB) was seen as a shooting star with limitless potential that would light a fire beneath the IPO and venture-capital worlds.
Twelve months and one incredibly-rocky IPO later, and it's clear that Mark Zuckerberg's social network has failed to come close to those unrealistic expectations.
"They pretty much ruined that image in one of the most badly-handled offerings I've ever seen," said Roger Kay, president of Endpoint Technologies Associates. "I think Facebook has become a utility that people expect to have and use. It's found its place. But it's already had most of the impact it's going to have."
That's a far cry from the bullish predictions and hype that surrounded Facebook's IPO on May 18, 2012, which raised $16 billion for the social-networking giant – the third-largest in U.S. history.
Facebook stormed into the public markets with an initial market capitalization of $104 billion -- roughly equal to the combined current price tags of Morgan Stanley (NYSE:MS), Hewlett-Packard (NYSE:HPQ) and Sprint Nextel (NYSE:S).
"The hype cycle was at its peak," said Rita McGrath, a professor at Columbia Business School and author of upcoming book The End of the Competitive Advantage.
Max Valuation, But at What Cost?
Facebook's IPO was flawed from the very beginning.
Rather than price the offering at a more realistic level like Google (NASDAQ:GOOG) did during its 2004 debut, Facebook and its bankers at Morgan Stanley settled on the lofty level of $38 per share, maximizing the amount of money raised but leaving little to no room to grow. That means the early backers were rewarded handsomely, but retail investors suffered losses.
Google was "very, very in touch with what buying sentiment was. They priced it modestly and it never did anything but go up," said Peter Wendell, founder of Sierra Ventures and a faculty member at Stanford Business School. "That helped spark a resurgence in the IPO market. People thought Facebook was going to do that but, given the difficulties of the IPO, it didn't."
"The Facebook IPO was the final nail in the coffin of shattering retail investor trust in the stock market."
Worse, Facebook began taking a nosedive, with its stock tumbling from an intraday high of $45.00 during its debut to as low as $17.55 in early September amid concerns about its inattention to the crucial mobile side of the business.
"It took away the honeymoon that a lot of IPO companies have when they go public," said McGrath.
Even with Facebook bouncing off its lows and trading north of $26, it remains off 31% from that IPO price.
'Black Eye' For Investing Community
The mispriced debut was exacerbated by technical glitches at Nasdaq OMX Group (NASDAQ:NDAQ), the exchange Facebook chose to list its offering on instead of NYSE Euronext's (NYSE:NYX) New York Stock Exchange. Nasdaq is reportedly nearing a $10 million settlement with the Securities and Exchange Commission to put the matter to rest.
Instead of sparking a resurgence of the IPO market, the flubbed offering seemed to increase a growing distrust in the safety of the capital markets among retail investors and an unwillingness to go public by young companies.
"The conduct of the company, its bankers and NASDAQ gave the entire securities industry a long term black eye," Chicago securities attorney Andrew Stoltmann said in a note. "The Facebook IPO was the final nail in the coffin of shattering retail investor trust in the stock market."
The U.S. IPO market raised $18.53 billion in May 2012 amid the Facebook offering, the most since November 2010's $21 billion during the $18 billion offering by General Motors (NYSE:GM), according to Dealogic.
However, the U.S. IPO market has yet to exceed $7 billion since then. In fact, deal volumes shriveled up in the wake of the Facebook debut, tumbling to just $693 million in June, $1.45 billion in July and $1.13 billion in August, Dealogic data show.
"It has depressed expectations for IPOs, but on the other hand that's maybe a little more rational," said McGrath.
IPO Hangovers
An IPO dud like Facebook's can kill employee morale, but Zuckerberg appears to have so far avoided that fate.
According to employment review site Glassdoor, which serves as a sort of digital water cooler, Facebook employees gave the company a 4.5 rating in the first quarter of 2013, down just slightly from 4.7 a year earlier.
Zuckerberg's approval rating has only suffered a minor dip to 96% from 100% the year before, Glassdoor said. It helps that the average base pay over the past year has risen 6.3% to $119,262.
Still, one employee admitted the IPO did have a negative impact.
"The post-IPO scramble has made many lose confidence in the forward thinking and strategy of top level management," a Dublin-based employee told Glassdoor. "Lower level management often lacks the skills or will to deflect from the increasing corporate politics."
Avoids Groupon Comparison 
Of course, Facebook is hardly alone in suffering from a hangover following an IPO.
According to a recent study of almost 2,000 technology companies conducted by Stanford professor Shai Bernstein, companies that went public between 1985 and 2003 saw the average quality of their patents tumble about 40% over the five years after going public, compared with consistent performance for those that didn't go public.
The study also found that inventors were 18% more likely to jump ship compared than at companies that remained private
"The quality of internal innovation declines following the IPO and firms experience both an exodus of skilled inventors and a decline in productivity of remaining inventors," Bernstein wrote.
"The public perception of Facebook corresponds with the research," said McGrath.
To be sure, Facebook may have failed to meet its lofty expectations but it has also thus far avoided the tailspins that smaller social networking companies like gaming giant Zynga (NASDAQ:ZNGA) and daily deals Groupon (NASDAQ:GRPN) succumbed to.
With its stock down as much as 87% from its November 2011 IPO price, Groupon ousted founder and CEO Andrew Mason earlier this year.
Facebook's latest quarterly results reveal progress on the mobile front, with 30% of its ad sales now being driven by mobile.
"They had a mispriced IPO that for a lot of companies would have killed them right there. But Facebook has endured," said Wendell. "This company still has $65 billion of market cap, hundreds of millions of users, a very strong franchise and an effective management team."
It's just not the rock star that burst onto the scene a year ago.