A Tuxedo Pro Takes on the World of Shipping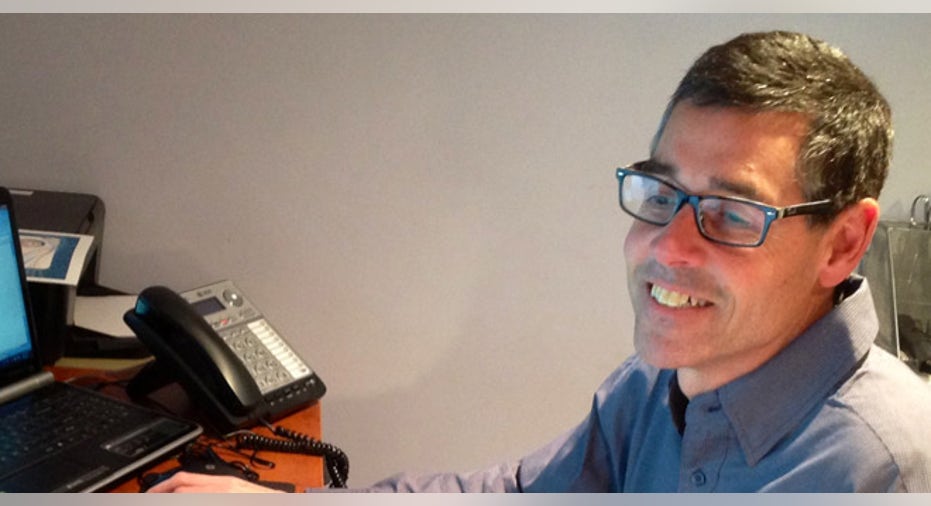 Small Business Spotlight: Unishippers
Who: Shawn Sullivan
What: A franchise of Unishippers, which specializes in business to business shipping
When: 2013
Where: Rochester, Massachusetts
How: Unishippers franchise owner Shawn Sullivan owned a tuxedo rental shop for 25 years he says before deciding to close shop and enter the Unishippers family. Why Unishippers? In addition to a rigorous examination of the company, "I liked the idea of B2B sales," says Sullivan, "and it's not like selling a glass to someone using paper products. Everyone needs this!"
Unishippers services small- and medium-sized businesses to help with their shipping needs. "We do freight shipping and full-truck load shipping," says Sullivan.
Biggest challenge: "Finding the time of day!" says Sullivan, who runs the franchise by himself. "Daylight hours aren't long enough.  With a B2B company, you need to contact customers between the hours of 8 and 5, and there's just not enough time," he adds.
One moment in time: "I've become very confident dealing with customers, and truly enjoy dealing with people one on one. In my current job, I meet a lot of business owners that are in a lot of different industries," says Sullivan.
Best business advice: Sullivan's best piece of advice is simple: "Work really hard." He says, "You can't buy a franchise and think money will roll in. You need to put in a lot of time and effort."
Influential book: Recently, Sullivan has been benefiting from guides on the art of cold-calling, which is doing in order to grow his business. "I had never done it before!" he says.
Quote from the owner: "I'm the fourth national franchise owner. The majority [of franchise owners] have territories, but a national account gives me access to sell to anyone in the country."
We're highlighting small businesses from around the country as nominated by you, our readers. If your favorite small business is using Twitter to communicate with customers, let us know about it @fbsmallbiz with the hashtag #mysbc, and it may be featured as an upcoming Small Business Spotlight.