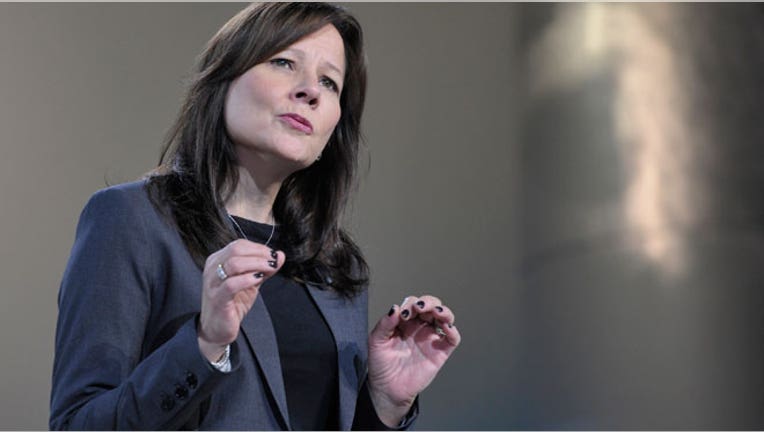 It may not sound like a lot, but a record 5% of Fortune 500 CEOs on this year's list are female. The annual list, which was released on Monday, ranks the revenues of the largest U.S. companies.
Mary Barra, who is the CEO of General Motors (NYSE:GM), at number seven, was the highest-ranked female on the Fortune 500 list. Meg Whitman, CEO of HP (NYSE:HPQ), was the next female in line, coming in at 17 on the overall ranking.
Other women running companies ranked in the top 50, included Virginia Rometty of IBM (NYSE:IBM), Patricia Woertz of Archer Daniels Midland (NYSE:ADM) and Indra Nooyi of Pepsico (NYSE:PEP). A total of 24 women helm companies on the Fortune 500 list.
The top company on the overall list was Wal-Mart (NYSE:WMT), with $476 billion in annual revenue. Exxon Mobil (NYSE:XOM) came in second with $407 billion in revenue during its fiscal year.
Apple (NASDAQ:AAPL) moved up to the top five this year, with $117 billion in yearly revenue. Others in the top five included Chevron (NYSE:CVX) and Berkshire Hathaway (NYSE: BRK.A).
Fortune, which is owned by Time, is completing its spinoff from Time Warner (NYSE:TWX). Time will be publicly traded starting this Friday (NYSE:TIME).
Time's own revenue fell 9% between 2011 and 2013, coming in at $3.35 billion. The plans for the spinoff were announced in March of last year.