A Reality Check on Real Estate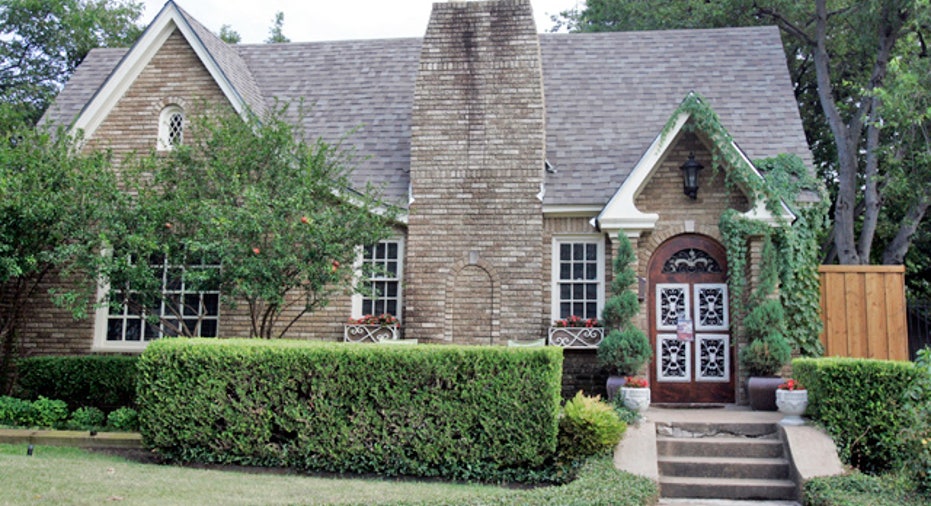 New statistics on the real estate market show home prices have risen by about 9% over the past year. Does this mean that real estate is back?
On April 30, the Standard & Poors/Case-Shiller Home Price Indices release showed that a composite of real estate prices in 20 major metropolitan markets had increased by 9.3% over the past year, the best annual gain since May 2006. Does that mean the housing market is back to the heady days of the real estate boom? A quick reality check shows that not to be the case -- which may be good news for would-be home buyers.
A dose of reality
The first reality check is to look at how far home prices are still down from their peak levels. Despite the recent increase, home prices are still about 30% below the peak reached in the summer of 2006. Those prices have only recovered to the level first reached in the fall of 2003, meaning that homeowners on average have gone nearly a decade without seeing any increase in the value of their homes.
The second reality check is to recognize how much housing prices are dependent on current mortgage rates. Thirty-year fixed rate mortgages ended April at 3.40%. That means current mortgage rates are about 49% lower than they were when housing prices peaked in the summer of 2006, and about 43% lower than they were in the fall of 2003 when home prices were comparable to today's levels.
When you factor in those lower interest rates, people are paying far less for housing than they did at the peak of the real estate market, and even considerably less than they did when prices were at a similar level back in 2003. Take away the extraordinarily low level of current interest rates, and it is likely that the housing market would still be getting worse -- not better.
Winners and losers
Naturally, people who are in a position to buy a house in the near future are the winners in this situation. Despite some recent improvement, housing prices are still well below peak levels, and mortgage rates are at or near record lows. That adds up to greatly reduced costs for home buyers.
Less fortunate are people who bought their houses around the peak of the real estate boom. Property values are still well below what these homeowners paid, and as a result they may not have been able to take advantage of today's attractive refinance rates.
Also among the losers of the housing situation is anyone with a stake in the U.S. economy. Housing prices are widely followed as an indicator of the economy's health. Given the fact that record-low interest rates have so far fueled only a modest recovery in housing prices, the latest real estate news is hardly a sign of robust economic growth.
The original article can be found at Money-Rates.com:A reality check on real estate