She's a world renowned chef, but her path to the top wasn't always an easy one.
Lidia Bastianich, Italian chef, author and restaurateur, thought her career was over in the early '80s when her first restaurant, Felidia, almost never opened.
"We invested it all—our whole lives into the restaurant. And we almost didn't open," Bastianich told FOXBusiness.com.
Thirty-five years later Felidia is still thriving in the heart of Midtown Manhattan.
In that time, Bastianich has also managed to turn herself into a household name and an international brand through her cookbooks, television shows, and multiple well-regarded restaurants around the country. She says she owes her success to being a "normal chef" who started cooking regional Italian food—the stuff real Italians ate.
"I'm simple in my approach and straight forward. I connect with the average person that is interested in food," she said.
Bastianich also says being a guest on Julia Child's Master Chefs television show in the late 1990's didn't hurt either.
"She came into my restaurant and she wanted me to teach her how to make risotto. I did and then we became good friends."
After that Bastianich's television career took off and she eventually got her own series on PBS, which has aired in several countries including Canada, South America, South Africa, and the Middle East.
Bastianich leveraged her star power to create her own line of pastas, sauces, and wine—recently adding an organic line of her sauces to meet the needs of millennials, who want cleaner and healthier food options.
"It gives me great pleasure to see the food and the attention of that part of food come back," she said. "I love cooking vegan. Anybody can come in any time to any of our restaurants and get a vegan meal or a gluten free meal as well."
At 69 years old, Bastianich shows no signs of slowing down. Business is booming.
In 2010, she and her son Joe partnered with celebrity chef Mario Batali to bring a popular Italian marketplace, Eataly, from Turin, Italy to New York City.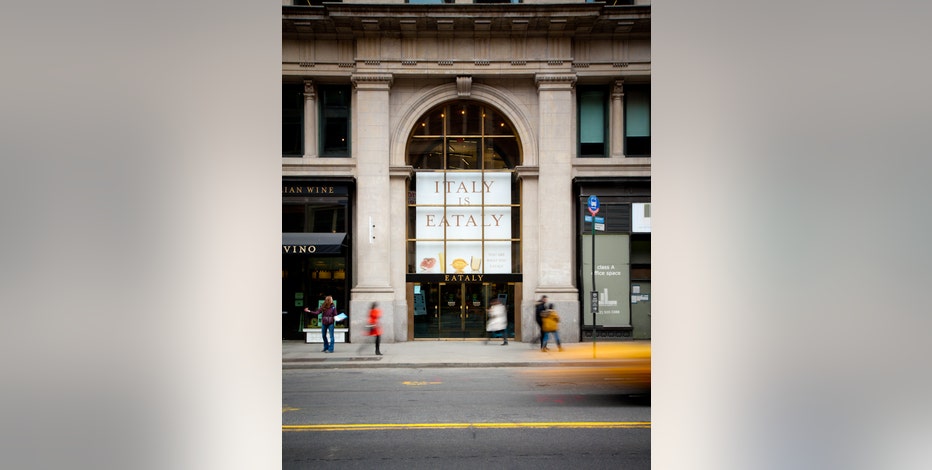 "It has since just exploded. We're opening in Boston now. We have it in Chicago, San Paulo, Brazil. And, we're opening in Toronto, Los Angeles, and Las Vegas in the next two or three years," she adds.
Bastianich says the key to staying in the game for so long is being curious and willing to change with the times—that's why you will most likely find her posting diligently on her social media accounts.
"You have to communicate with the millennials," she adds. "I'm having fun, too. Sometimes, I see the kids, sometimes, I see myself going to look and checking it all out."
Even though the restaurant business has been good to her, Bastianich says it's getting harder and harder for young chefs to get their start today.
"If you're going to enter the business today, you better be well-advised on all of the regulations and all of what is expected of you so that you can open up. And, on top of that, you need to have the talent, you need to deliver the food, the service, and the ambience."