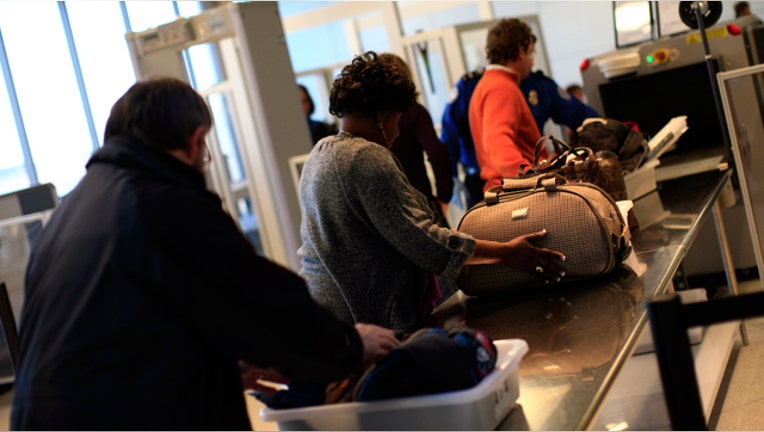 Welcome to OnSale at FOXBusiness, where we look at cool deals and insane bargains.
GateGuru really lives up to its name, while a travel search engine adds a Wi-Fi finder. A school search engine compares curriculum locally and nationwide, AmazonFresh goes mobile, and movie buffs have a new way to save money.
Travel Must-Have
Android users sitting at their gate waiting for their plane now have a new tool to find the perfect read or food for their trip.
GateGuru, which was only available for iPhone until just a few days ago, provides a complete guide to the airport of a users choosing thanks to location technology.
The app searches according to terminal and gate location, to find the nearest food or shopping options at more than 120 airports around the globe. The app also includes more than 25,000 user reviews to help make the selection process even easier.
Travelers can also check security wait times and import itineraries via TripIt and Kayak. Download the free app by clicking here.
Wi-Fi Finder
Last week, OnSale told you about a deal between Boingo and GoGo that lets you log in just once to use Wi-Fi in the airport and on the plane. Frequent travelers who like to remain connected both on the ground and in the air will be happy to know that flight search service Hipmunk now lists which flights offer Wi-Fi in-flight.
Hipmunk users can enter a general location and preferred travel dates, then book the flight through Orbitz. The site also searches for nearby hotels.
Skypes New Android Feature
Skype has updated its Android app and now includes one-to-one video chat on Android devices. It works with all Skype contacts who are also using a Skype-enabled phone.
Right now, the only phones that support the new update are the HTC Desire S, Sony Ericsson Xperia Neo, the Google Nexus S, and the Sony Ericsson Xperia Pro.
School Search Made Easy
A non-profit organization called ProPublica has created a new search tool that lets people easily compare public schools in their area.
Using data from the U.S. Department of Education and the National Center for Education Statistics, the site keeps tabs on Advanced Placement class opportunities, gifted and talented programs and advanced science and math courses. Nearby schools can also be compared to other schools in the same state or across the country.
Right now the interactive site only covers schools with 3,000 students or more. Check it out at ProPublica.org.
An App for AmazonFresh
Amazons (NASDAQ:AMZN) same-day grocery delivery service, available in the Seattle area, just launched a mobile app for Windows Phone 7 users.
AmazonFresh customers can now place and manage their orders via smartphone. The service, which offers Pre-Dawn Delivery Service of grocery products, from food staples to organic produce, now lets users place orders review past purchases, and shop featured items via phone. Download the app for free, here.
A Netflix for Theaters
A company called MoviePass is offering a new kind of subscription service for film fanatics.
For $50 per month, MoviePass offers unlimited tickets for in-theater films. Theres also a $30 per month option that allows four movies per month. Right now MoviePass is available via private beta in the San Francisco area, but is expected to move to other U.S. cities later this summer.
Know of a killer deal or insane bargain? E-mail the goods to OnSale@FOXBusiness.comand share the wealth.