A Luxury Submarine Business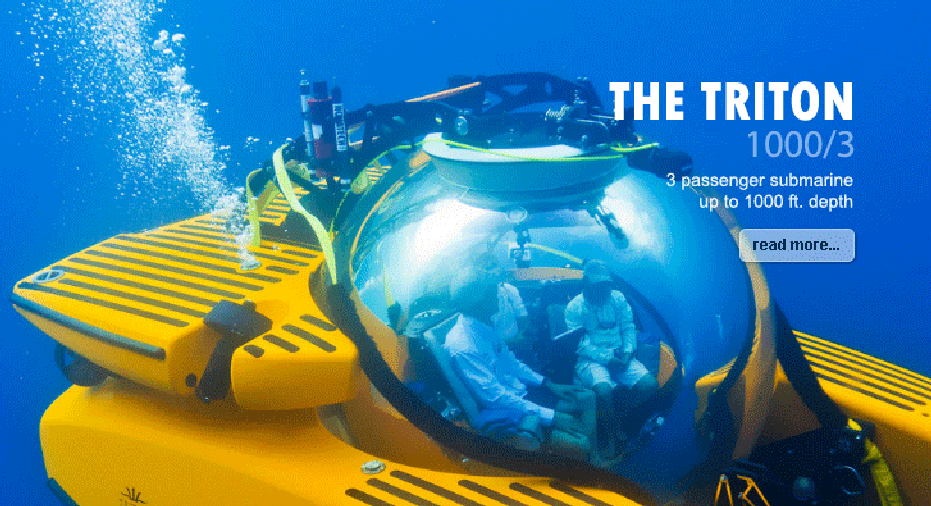 We're highlighting small businesses from around the country as nominated by you, our readers. If your favorite small business is using Twitter to communicate with customers, let us know about it @fbsmallbiz with the hashtag #mysbc, and it may be featured as an upcoming Small Business Spotlight.
Small Business Spotlight: Triton Submarines 
Who: Bruce Jones, 56 founder and CEO @tritonsubs
What: A luxury submarine charter service
Where: Vero Beach, Fla.
When: 2007
How:  Triton is an offshoot of U.S. submarines, which is a submarine design, consultation and construction firm that has been in operation for the past 25 years, Jones said. The company opened to specialize in small submaries to go aboard large super yachts, as well as deep diving, full ocean depth dives, he said.
Quote from the owner: "Our senior staff has about 350 years combined of dedicated submersible experience with over 80 different types of submarines," Jones said. "We are, by far, the most experienced in the world."