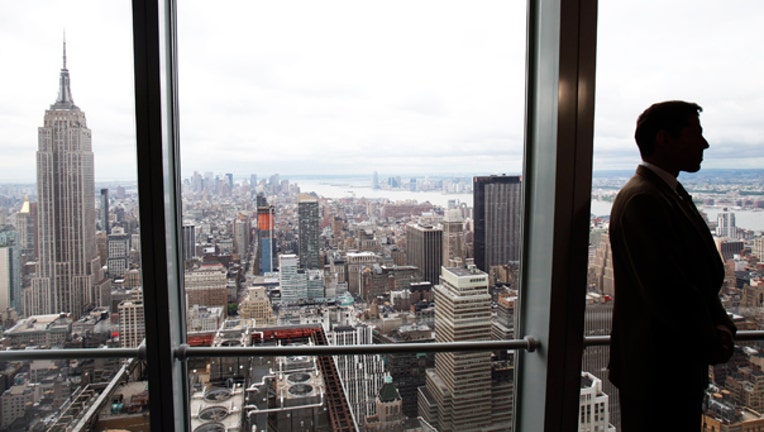 In an effort to create jobs and help grow the economy, President Obama signed into law the Jumpstart Our Business Startups (JOBS) Act last year on April 5. According to the White House, the aim was to help smaller companies both raise capital and go public by loosening current restrictions on both.
But one year later, aspects of the law still haven't been put into effect – and some argue those that have seem to be ineffective.
The Wall Street Journal reports that despite the law's goal to help emerging businesses with less than $1 billion in sales go public, IPOs for these companies will likely fall 21% for the year.
FOXBusiness.com spoke with experts to better understand why the other rules specified in the law haven't taken hold – and how they could be a game-changer for small businesses.
Waiting on Action from the SEC
Buddy Arnheim, the chair of law firm Perkins Coie's emerging businesses practice, says that the second major goal of the JOBS Act – the ability for private companies to raise money – hasn't been put into action yet.
The JOBS Act is supposed to lift the ban on general solicitation, which would allow private companies to advertise in order to raise money. The Act was also intended to loosen restrictions on who can invest in private companies in exchange for equity. Previously, the law required that money come from accredited investors who made more than $200,000 a year, or had more than $1 million in investable assets.
In order for these aspects of the law to happen, the SEC needs to create guidelines, says Arnheim. "There were deadlines, but changes in leadership at the SEC led them to blow past them," he says.
However, Arnheim says he understands the SEC's hesitance to act. "Securities laws have been put into place to protect investors from fraudulent investment opportunities. You want more protection for the least sophisticated investors, not less," he explains.
"If you allow companies to put advertisements in the paper, and give access to 'hot' startups to everybody – there's a lot of potential for scams there," Arnheim warns. But entrepreneur Howard Leonhardt, the California spokesperson for StartUp America and CEO of the Cal-X Stars accelerator, says the current standing restrictions hurt entrepreneurs who don't come from privileged backgrounds.
"The system is flawed when it comes to minorities, women, youth and middle-class and lower-middle-class people. If you can't advertise that you're raising capital and get the word out, then you need to depend on connections to the type of people who are accredited investors," says Leonhardt.
"And if you don't come from a country club background, you likely can't meet a millionaire and say, 'Buy stock in my company,'" he says.
Leonhardt adds the population of accredited investors is "overshopped and diminishing. There are only 120,000 federally accredited investors nationwide, and keep in mind that they've made their wealth, and their advisors don't want them to make risky investments."
Plus, he says that less than half have any interest in investing in startups if they don't personally know the founder, so the chance of getting funded for many companies is very small.
Despite Arnheim's concerns, he admits that he doesn't see much of a difference between the type of crowdfunding that is allowed through Kickstarter, and the capital-raising that would be enabled through the JOBS Act.
"With Kickstarter, you're pre-buying a product, not purchasing equity," says Arnheim. "But in both cases, I'm putting $200 at risk. Why am I protected in the case of pre-buying a watch, say, but not for equity?"
In a letter earlier this month, House lawmakers accused the SEC of purposely delaying the implementation of the JOBS Act, and called upon the new SEC chairman Elisse Walter to make the necessary changes.