A Long Road Ahead for Takata Airbag Repairs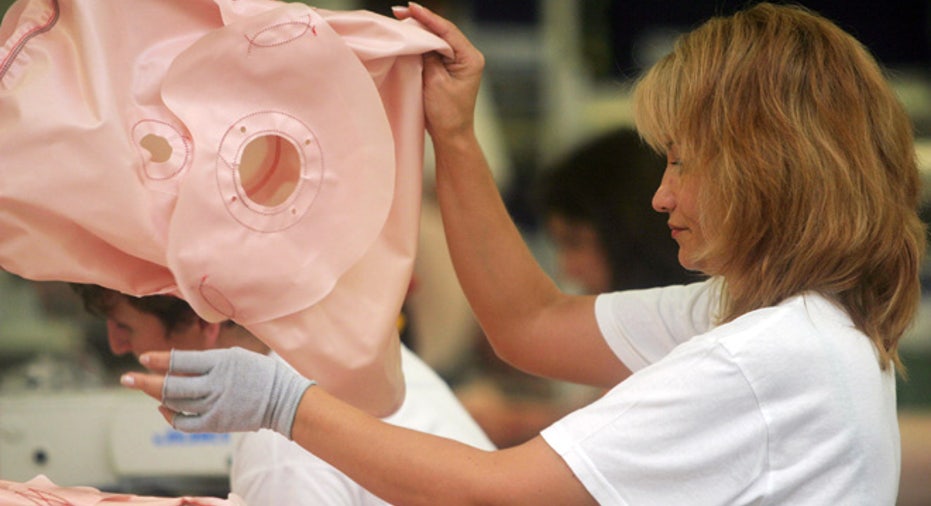 With Takata airbag recalls set to double, automakers and parts suppliers face a lengthy repair process that could take years.
The National Highway Traffic Safety Administration announced Tuesday that Takata agreed to declare millions of airbag inflators defective. The agency now estimates a total of 33.8 million vehicles in the U.S. will be recalled. Ten car companies already have called back 17 million cars and trucks.
Mark Rosekind, NHTSA's administrator, said it remains unclear how long it will take for all affected vehicles to be fixed. However, "there is no question it could be some years," he added.
Automakers turned to other parts suppliers, including Autoliv (NYSE:ALV), TRW Automotive and Takata rival Daicel, in hopes of speeding up production of replacement parts.
Sweden-based Autoliv has said it's preparing production capacity for up to 25 million units, which are slated for delivery in 2015 and 2016. One of the automakers that sought Autoliv's help late last year was Honda (NYSE:HMC), which has taken the biggest hit from the Takata recalls.
"It's too early to estimate any potential volumes from yesterday's announcement, but should the industry need it we are of course ready to prepare for further supply," Thomas Jonsson, a spokesman at Autoliv, said in an email.
Autoliv's U.S. shares rallied 3.1% to $131.05 in recent trading Wednesday. The stock has surged 23.5% since the start of 2015.
During TRW's earnings call in February, CEO John Plant said the supplier, which was acquired by Germany's ZF Friedrichshafen this year, expected to book revenue from replacement inflators as soon as late 2015.
"We have been in contact with a number of different customers and have begun supply of some replacement inflators in recent months," a TRW spokesman told FOXBusiness.com.
Parts manufacturers, automakers and dealers certainly have their work cut out for them.  At 33.8 million vehicles, Takata airbag recalls would top Johnson & Johnson's (NYSE:JNJ) recall of 31 million Tylenol bottles in 1982, the largest U.S. recall ever.
Certain vehicles made by Honda, Fiat Chrysler Automobiles (NYSE:FCAU), Ford Motor Co. (NYSE:F), General Motors (NYSE:GM), BMW, Subaru, Mazda, Mitsubishi, Nissan and Toyota (NYSE:TM) are wrapped up in Takata recalls.
The companies formed a joint effort last year to investigate why the flawed Takata airbags exploded upon inflating. They have said the defective inflators led to six deaths, all in Honda vehicles, and more than 100 injuries.
In a statement, Honda said many of the inflators included in Takata's formal defect declaration have already been recalled by the automaker.
"Honda is currently reviewing the information released today to determine what new actions may be required to further ensure the safety of our customers," Honda added.
In the interim, Honda will continue all efforts to complete vehicle repairs under several national and regional recalls and safety improvement campaigns.
NHTSA and the 10 automakers have yet to find the exact cause of the problem, although officials believe the airbags can explode if the inflators are exposed to moisture.
U.S. safety regulators had been pushing Takata to acknowledge the parts are flawed and need to be replaced. The Japanese company initially said its airbag inflators were only at risk of malfunctioning in cars located in areas of high humidity.
Consumers can check for vehicle recalls on NHTSA's website. According to the agency, vehicle repairs will be prioritized based on geographic location.
This article was updated May 21 with a statement from TRW.