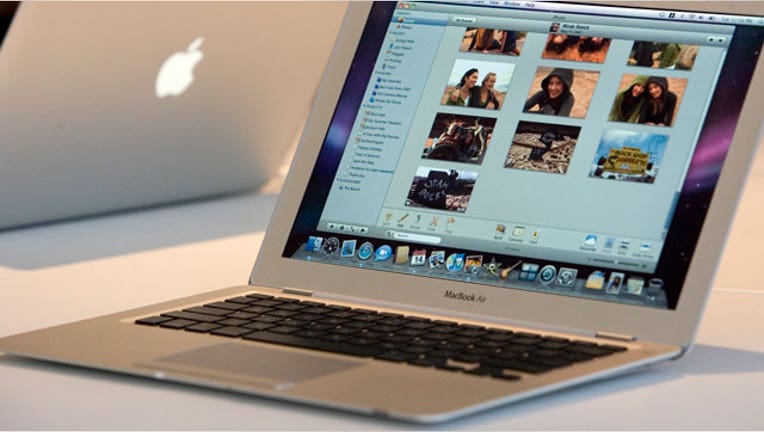 Welcome to OnSale at FOXBusiness, where we look at cool deals and insane bargains.
Wednesday only: Starbucks serves up coffee for a cause – and gives you a big discount in the process. A new iPad app will help you find a cheap room at a boutique hotel – tonight. This website applies social finance to higher education. And a new lifestyle app in the app store gives you step by step directions for just about everything you could possibly want to know.
$10 for $5
Google Offers is teaming up with national coffee chain Starbucks (NASDAQ:SBUX) to deliver a serious discount available Wednesday, April 4. The first deal for the Offers folks will give you a $10 Starbucks Card eGift for just $5 apiece.
And, while you're getting your caffeine on, Google and Starbucks will be making a big donation to charity. Google Offers says for every deal purchased, $3 will go to the Opportunity Finance Network for the Create Jobs for USA. Starbucks launched the Fund with the OFN last November with a $5 million donation.
The Wednesday-only deal promises up to $3 million for charity. Just of dirinking coffee. So sign up here, and start giving while you sip!
Get a Room
OnSale told you about HotelTonight,which finds last-minute deals on fantastic boutique hotels. Rooms that are still available for same-day booking are discounted up to 70%. It's a great way to save a little cash if  you find yourself making last-minute travel plans. Now the service has a new iPad app that gives you access to great deals at boutique hotels in up to 30 major cities nationwide from the convenience of your iPad.
The app will also provide crystal clear pictures and maps of your destination, perfect for viewing on your tablet device. And it's super easy to use. All you need to do for super-fast access to the latest vacation deal is store your credit card information within the app. Check it out in the app store.
A New Alumni Association
Students seeking a little help with financing their education now have a resource to tap their school's alumni networks, as well as a great place for alumni who are interested in providing funding for future generations of students at their alma maters.
It's called SoFi, which is short for Social Finance, Inc. Not only do students have the potential to benefit from the financing options at SoFi.com, alumni also stand to see some returns. The site connects current students with interested alumni. Students receive a lower rate on their loans through the service, while alumni may see benefits through their IRA or 401(k). Another added benefit? Networking. Visit the site to learn  more about SoFi, and sign up to speak to a representative.
Watch and Learn
Speaking of education, the good people at Snapguide just launched their brand new iPhone and iPad app, free in the app store.
Snapguide has a number of how-to videos, from how to cook to how to craft. Users create a login at Snapguide, which allows them to access the videos and other content uploaded by fellow Snapguiders. And the iPhone app makes creating your own how-to video, and uploading it to the site, a piece of cake.
Know of a killer deal or insane bargain? Email the goods to OnSale@FOXBusiness.com and share the wealth.