A Games Company that Partners with Comedians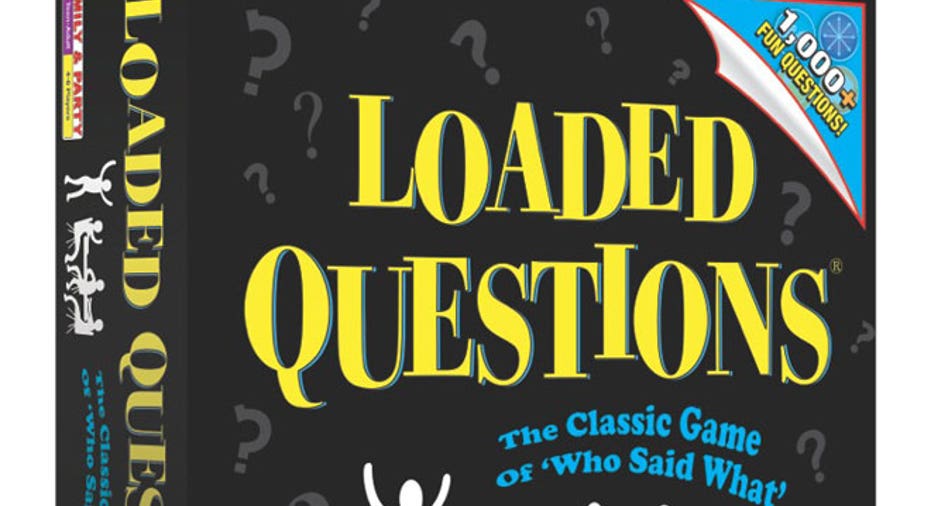 Small Business Spotlight: All Things Equal
Who: Eric Poses, @FamPartyGames
What: A made-in-America games company partnering with popular websites and comedians
When: 1997
How: All Things Equal founder Eric Poses came up with a game concept at the age of 23, and promptly quit his job at an ad agency to pursue his dream. After making hundreds of cold calls to toy companies that went nowhere, he says, he hopped in his car and drove around the country, selling the game out of the trunk of his car.
Now, that game, Loaded Questions, has sold 2 million copies, says Poses, and is carried by stores like Target, Walmart and Barnes and Noble, in addition to the specialty stores that Poses first encountered on his cross-country adventure.
In addition to seven versions of Loaded Questions, All Things Equal has partnered with the popular blog Awkward Family Photos to make games and puzzles; in May, a game made in partnership with popular comedian Rob Delaney will be released as well.
Biggest challenge: "I have a tendency to get caught up in my own projects and think they're great, so I ignore test play. Then, the game turns out to be too niche or heady, or to not have a broad enough appeal," says Poses.
One moment in time: Poses is proud of conquering the challenges created by an industry dominated by major brand names. "I was told there was no way I could compete with large manufacturers, but I have," says Poses.
Books that have influenced him: Poses says he's been on "a comedian biography kick," pointing to books by Steve Martin, Michael Ian Black and about comedian John Belushi. He says he admires the struggles they've faced and overcome.
Quote from the owner: "I'm learning to not get too wrapped up in my ideas or to get too personal about the games," says Poses.
We're highlighting small businesses from around the country as nominated by you, our readers. If your favorite small business is using Twitter to communicate with customers, let us know about it @fbsmallbiz with the hashtag #mysbc, and it may be featured as an upcoming Small Business Spotlight.