A Dozen Things You Should Buy in December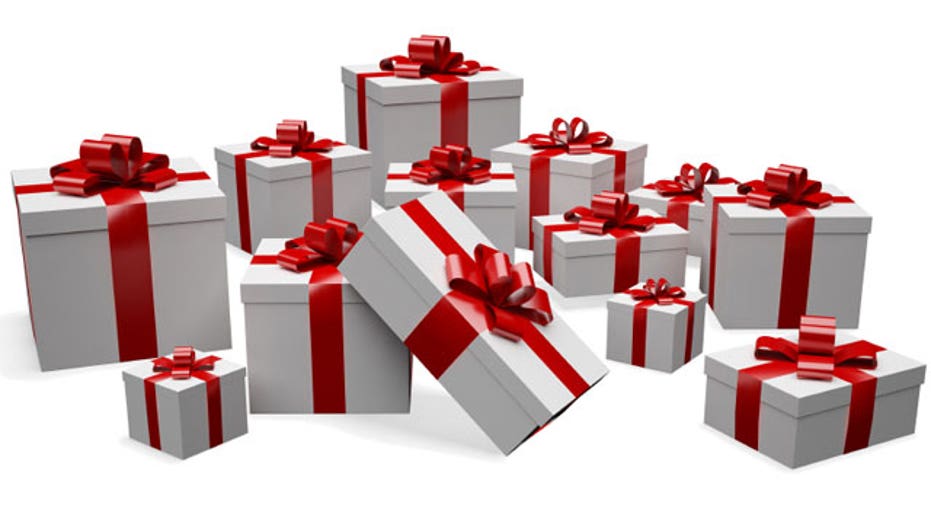 What's on Sale in December
December sales are a mixed bag for shoppers. You're liable to find a sackful of gifts, a few necessities and some leftovers sporting attractive new price tags.
And this month, the sale options range from glittering extravagance (diamonds, anyone?) to the deliciously down-to-earth (fruits and nuts). When it comes to getting the best deals on December retail bargains, time often is money, says Daniel Butler, vice president of retail operations for the National Retail Federation. No matter what your faith, you're likely to find your deepest discounts during the 10 days before and after Christmas, he says. With retailers trying to woo last-minute shoppers, prices from Dec. 15 on "are really competitive," he says.
Looking for a bargain this month? Here are about a dozen items on which consumers can likely score a good deal in December.
Diamonds and Other Jewels
"December is the biggest month for diamond sales of the whole year," Butler says.
While not all diamonds are on sale, when you do find a bargain, it's likely to be in the 30% to 50% off range, he says.
Consumers should see some bargain prices on trendy jewelry, too, Butler says. With trendy jewelry and "bridge" jewelry (a category between trendy and fine jewelry, often with semiprecious stones), shoppers could find discounts from 25% to 50% off "depending on what it is," he says.
No matter what type of jewelry you might be seeking, bargains are available, Butler says. "It's such a competitive time," he says. Retailers "are trying to capture the business."
Toys and Books
Rather than actual markdowns on toys during the holidays, you can often expect to see something called "value pricing," Butler says. That means the item is brought in at a low price -- often because stores are getting volume discounts. And, with toys in December, those prices can be up to 30% to 40% less than the toy's normal price, Butler says.
Consumers can also expect to find some specials on educational toys. "Those might not be promoted as heavily," Butler says. But in many cases, shoppers will see discounts that are 20 (percent) to 30% less than normal, he says.
And if you have a bookworm on your list, rejoice.
A lot of the value-priced books will be up to 50% off, Butler says. Discounts will most often be for "books that are of interest but not the most current books," he says.
Televisions and Electronic Games
It's a good time to buy a television "because it was kind of a tough year for television sales," Butler says. "What's driving interest is that people are really drawn to larger screens." You can expect to see 20% to 40% off, he says.
Jim Barry, spokesman for the Consumer Electronics Association, predicts that television prices will be about 10% lower than they were in November, with a good selection of LCD and plasma televisions in the 40-inch range for $500 or less.
A particularly good buy: 3-D technology. Because it hasn't been a hot commodity for consumers, the difference in price for a 3-D model is likely to be about $30 to $90 per set, he says.
Electronic games are a good buy this time of year, Butler says -- consoles as well as used games. Expect to save 10% to 25% on gaming systems and used games.
Tablets, E-Readers and GPS Devices
Electronic tablets and e-readers are less expensive now, Barry says. Tablets are on the market starting at $300 -- which is about 40% less than they were last year this time, he says.
And with two major e-reader makers bringing upgraded models onto the market recently, the prices of their traditional models have dropped, he says. With some e-readers starting at $79, "this is a very competitive category," Barry says.
GPS systems tend to get popular this time of year, Butler says. Because they tend to be a hot gift item, look for heavy promotion but small discounts, he says. You can expect to save, in some cases, 10% to 20%.
Showroom Models
Whether you're doing a full-out renovation or just searching for a good buy on home goods, showroom models are a great bargain in December, says Kerrie Kelly, author of "Home Decor" and owner of the Kerrie Kelly Design Lab in Northern California. Look for everything from appliances and furniture to lighting and plumbing, she says.
"Everyone's getting their showroom floors ready for 2012," says Kelly. "So you can get some really good deals for those pieces."
You can save 30% to 50%, and closer to half off "especially on higher-end items," she says. Be sure to inspect each item for scratches, dents and dings.
To get your money's worth with furniture, stick to pieces that will have some longevity in your home, she says. Look for "something that's not too trendy and something that could be re-covered," she says. And check that the proportions are what you want in your home, she says.
Citrus, Nuts and Winter Veggies
"For me, anytime you have something that's seasonal and plentiful, it's more affordable," says Lucinda Scala Quinn, host of Hallmark Channel's "Mad Hungry" and author of "Mad Hungry: Feeding Men & Boys."
All types of citrus are at the top of her list for December. "Tangerines, oranges, grapefruit, lemons, limes, clementines." They're versatile; from quick snacks to breakfast juices to cocktails, she says. And candied zest or marmalade can make great gifts, too, Quinn says.
Nuts, both shelled and in the shell, are good buys this month. You can dress them up or down, depending on your needs, she says. They're great in holiday cookies -- which make great gifts, she says.
Holiday dinner party? Make the last course a selection of good chocolates, clementines and nuts in the shell, complete with nutcrackers, says Quinn.
Try chestnuts, which usually are only available this time of year. They're equally good in savory stuffings or sweet mousses, she says. "And chestnut soup is delicious."
Pomegranates, Jerusalem artichokes and "hearty greens," such as kale, mustard greens, chard and collard greens, are in season this month, she says.
The Caribbean
December is a good time of year to get a deal on a beach vacation -- in some places for as much as 50% off, says Jason Clampet, senior online editor for Frommers.com.
"The period from Thanksgiving to about the 20th of December is always a cheaper time to travel because no one's really traveling at that time," he says. "There are always real bargains, especially to the Caribbean."
One recent Caribbean deal he reviewed was $345 per person for three nights through Dec. 24 -- about half of what it will be 30 days later. Clampet says, "You can't do that in January."