A Crash Course on Used-Car Safety Ratings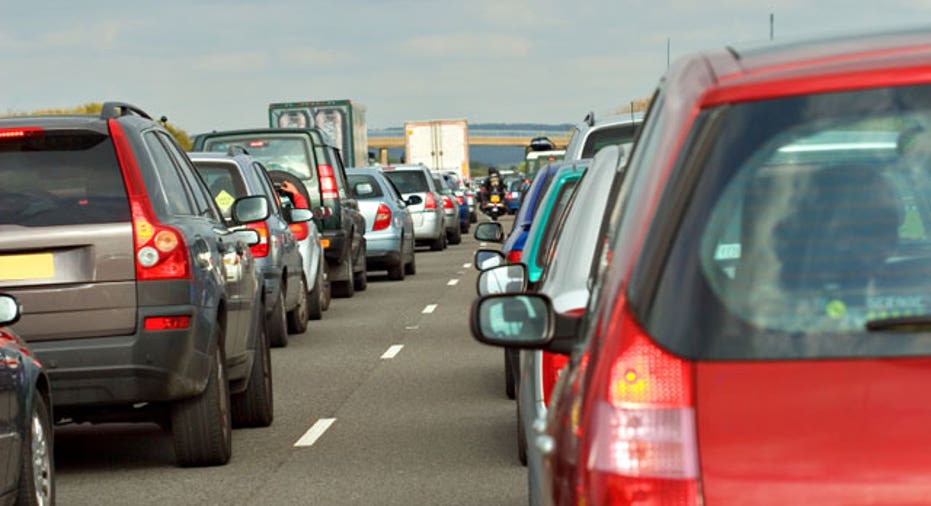 If you've been shopping for a low-mileage used car and safety is important, it's easy to get confused on which cars are considered the safest as a result of a change in the federal government's crash-test ratings.
The changes, which took place for the 2011 model year and are now fully in effect, mean the same cars from the 2010 model year and earlier often have a higher score than the identical models from 2011 and later. To further complicate matters, some automakers made changes to their cars in the middle of the 2011 model year, resulting in two different sets of crash-test ratings, with the later models receiving higher scores.
For example, the 2010 Toyota Camry received five stars in frontal and side crash tests and four stars in rollover tests, while the Camry cars produced early in the 2011 model year, which were unchanged from the 2010 models, received three stars in frontal and side crash tests, while the rollover score remained at four stars.
Despite the difference in safety ratings, the car did not become any less safe. It was the more stringent testing methods that caused the drop in score.
While numerous automakers experienced this drop in crash-test ratings, most made design changes beginning with the 2012 model year to once again improve their scores. Some automakers, including Toyota, made changes to their vehicles right away. As a result, Camry cars that were produced later in 2011 did become safer. They featured some design changes that resulted in better side crash test scores (four stars), which bumped the overall crash-test rating from three stars to four.
The National Highway Traffic Safety Administration, or NHTSA, opted to make the changes to the standards to make the system more reflective of today's common accidents and car occupants, as well as to create a system that provided consumers more safety information in a package that was easy to understand. As a result, NHTSA's crash tests for vehicles in 2011 model year and later now include a test that simulates a car skidding into a tree and use a smaller female dummy in addition to the average male-sized dummy used in tests in 2010 and earlier.
The safety rating page for each car on SaferCar.gov is far more comprehensive than before, including the star ratings, the car's safety features, details of any recalls, information about consumer complaints and investigations, and any service bulletins the manufacturer has issued.
As you shop for a used car, remember that the ratings for the 2010 model year and earlier cannot be compared to 2011 and later model year data. As a result, don't be alarmed if you see a drop in scores in the same model from 2010 to 2011. Unless the car was redesigned for 2011 -- and only about 10% of cars are in any given year -- the car did not become any less safe. NHTSA just raised the bar.
Also, keep in mind that some automakers made design changes to their cars in the middle of 2011, improving their safety and raising their scores. You'll know if the car you are considering was one of these models because SaferCar.gov will have two sets of data. One set will be labeled "early release" and one labeled "later release."
If you are buying a used car in this situation, it can be hard to tell when your model was produced. The last five digits of the car's vehicle identification number, or VIN, represent what sequence in which the vehicle came off the assembly line. You could check that number with an Internet search of how many cars of that model were produced in that model year.
Get more news, money-saving tips and expert advice by signing up for a free Bankrate newsletter.
If you have a car question, email it to us at Driving for Dollars. Read more Driving for Dollars columns and Bankrate auto stories. Follow her on Facebook here or on Twitter @SheDrives.
Bankrate's content, including the guidance of its advice-and-expert columns and this website, is intended only to assist you with financial decisions. The content is broad in scope and does not consider your personal financial situation. Bankrate recommends that you seek the advice of advisers who are fully aware of your individual circumstances before making any final decisions or implementing any financial strategy. Please remember that your use of this website is governed by Bankrate's Terms of Use.
Copyright 2012, Bankrate Inc.