A Community Christian Bookstore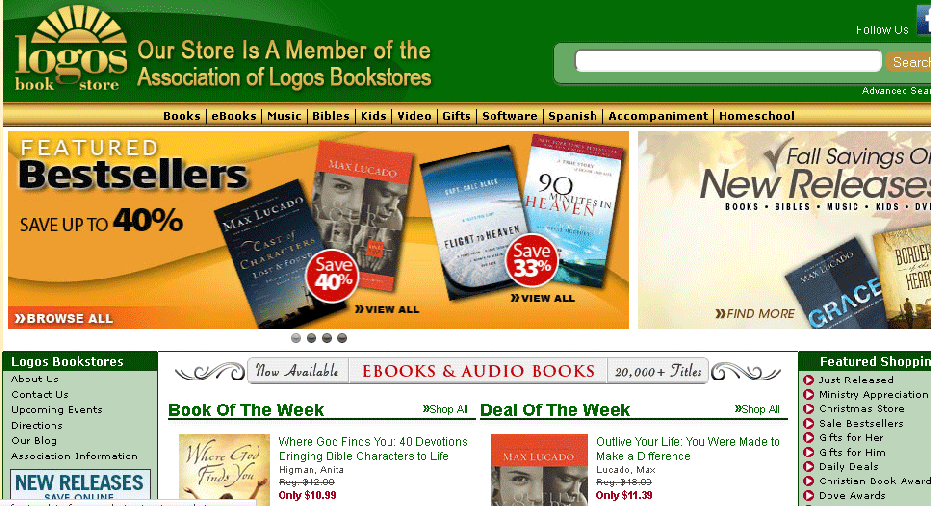 We're highlighting small businesses from around the country as nominated by you, our readers. If your favorite small business is using Twitter to communicate with customers, let us know about it @fbsmallbiz with the hashtag #mysbc, and it may be featured as an upcoming Small Business Spotlight.
Small Business Spotlight: Logos Bookstore
Who: Ann Kardos, @BookstoreAnnie
What: Christian bookstore
When: 1974
Where: Kent, Ohio
How: Ann Kardos took over the Logos Bookstore as manager in 1998, continuing what has become a family business. Her husband, Shane, was the manager before her. And Ann's children will be the next generation to keep the bookstore running.
"It's nice that the community likes having us here," Ann Kardos said.
Logos Bookstore, which belongs to an association of stores located in other states, sells religious books, gifts and greeting cards. Although most of the store's business is customer-driven, Logos Bookstore also sells products to churches and schools.
Kardos said the store's atmosphere is part of its charm. It moved into a Victorian house in Kent, Ohio, about five years ago, giving customers a different experience than shipping at a large retailer, she said.
Quote from the owner: "Our staff is great. We hire very caring people here. A lot of people who are questioning life or grieving come into the store, and we can connect with them and help them find hope. Sometimes it feels like a therapist's office."