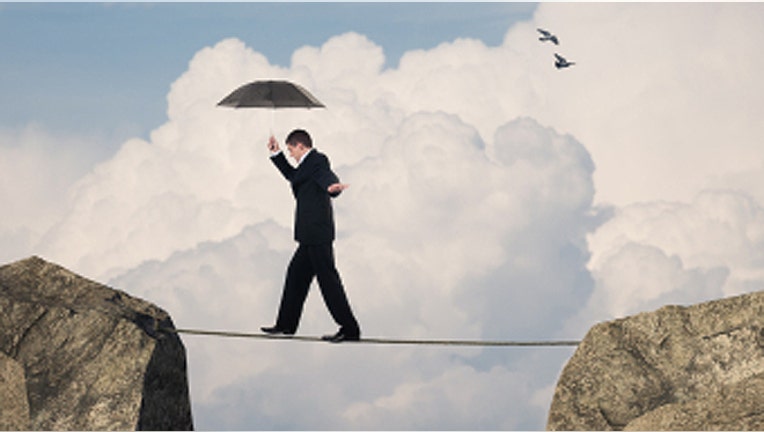 For this Web-based company, a new pricing model was the key to reviving the business after a near-death experience.
There are countless ways to sink a business. Shoddy manufacturing can do the trick. So can bad customer service or runaway expenses.
But sometimes, the culprit can just be a poor pricing model.
In 2003, Ian Aronovich and Michael Pesochinsky were convinced they'd hit on a great idea for an Internet business: a website for bargain hunters that would aggregate information about government auctions of seized and surplus merchandise. Such auctions were being held all across the country at the state, local and federal levels, but there was no single place where interested consumers could learn about them.
Aronovich and Pesochinsky launched their site, GovernmentAuctions.org, that year. Subscribers quickly came on board, paying $39.95 for a 12-month subscription.
All went smoothly for a while. Aronovich, a law school grad, handled the marketing of the business, while Pesochinsky, a chemist with software programming experience, oversaw the technical side of operations. The pair outsourced just about everything else, from data gathering to Web maintenance. To stay ahead of the competition, they would later add information about home foreclosures to their website.
Responding to a recession
Soon, however, competition in their little market niche began to heat up. Then, in 2008, the recession struck. New subscription orders started to fall off, slowly at first, then more dramatically. By 2009, the business's very survival seemed at stake.
"In the beginning of the recession our revenue was just not seeing any significant growth, but we thought we could ride it out," Aronovich recalls. "Then, all at once, we started going downhill. We knew it was only a matter of time before we had to start making drastic changes. We were very scared."
The options, Aronovich recalls, were to either fire their contractors and risk a slow and painful death for their business, or come up with an idea that would, quite literally, change their fortunes. They chose the latter.
The power of pricing
The answer to their problems, it turned out, was not to change what the company was doing, but rather to change how it was charging for what it did.
"When we first launched, we were only thinking in the 'now' and not about how we would attend to customers after their 365-day subscription expired," Aronovich says. "Some actually reregistered for another year, but to do that they had to re-enter all their payment information again. We weren't even sending out email reminders that their subscriptions were expiring. We realized we needed to change our pricing model. In our view, it was the sole reason we were not powering through the recession."
Aronovich and Pesochinsky soon guessed that a monthly subscription service with automatic renewal was the right approach. But rather than simply divide their annual fee by 12 to come up with the new monthly rate, or guess what a good price point might be, they decided to test dozens of options. In the end, they settled on a recurring monthly fee of $18.95, sweetened with a three-day free introductory trial.
The three-day free trial convinced lots of tire kickers to give the service a shot. For those who liked what they saw, the lower initial price point of $18.95 made it easier to sign on. The automatic renewal feature improved the odds that those who did sign up would stick with the service. And even if they only hung around for a few months, the new pricing model would generate more revenue for GovernmentAuctions.org than the old one.
It worked. Revenue began growing again almost immediately, and in 2010 the company made nearly twice what the site had taken in the previous year.
Creating a path of least resistance for customers Aronovich believes the new model works not only because it lets people try the service at a lower cost — assuming they only use it for a month or two — but also because it eliminates obstacles to renewal.
"The less resistance people face in renewing their subscriptions, the better we're going to perform," Aronovich says. "Making people stop and think about whether they want to review only gives them more opportunities to discontinue their service."
Aronovich concedes that the crisis his company faced was caused by a problem companies in other industries may never confront, but he says the lessons he and his partner learned are applicable to almost any small business.
"Every situation is different, but the response should be the same," he says. "You need to think about what the problem is, and, most importantly, what the options are for resolving it. Your first idea may or may not work, but that's OK. The key is to test a couple of different things."
Put another way, if you're willing to work at being imaginative, there's almost always something you can do to turn a bad situation into a good one.
? Business on Main. Sign up for our Main Street Authority newsletter to get articles like this delivered monthly to your inbox.