A Broken Air Conditioner May Cost a Lot More to Fix This Year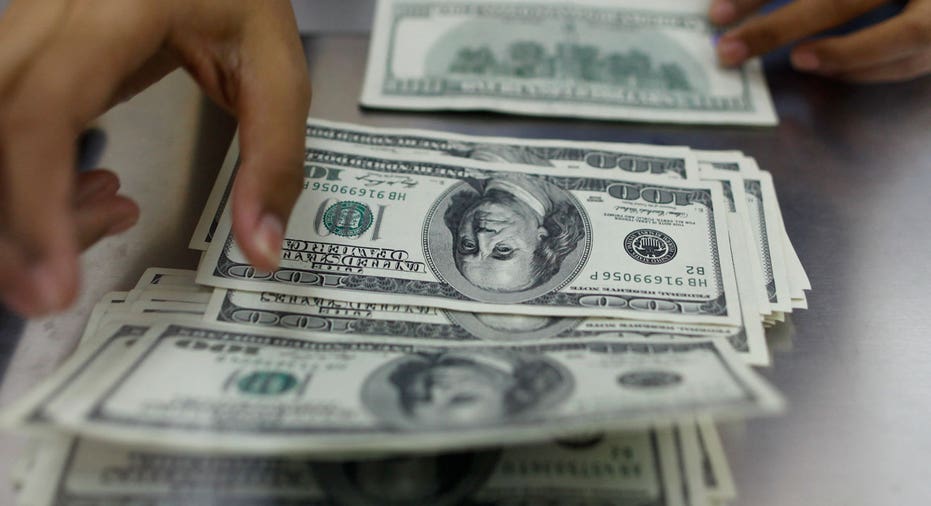 Chances are, if you've had to call a repair service to check the coolant levels in your air conditioning unit this summer, you've gone into sticker shock if you've needed to replace it. That's because the most commonly used coolant, R-22 or Freon, is in short supply, sending prices sky high.
Price increases for Freon have risen sharply, according to Rob Haines, marketing manager for Service Experts, a Plano, Texas-based provider of HVAC repair, maintenance and sales for residential and commercial customers in 29 states and three Canadian provinces.
"Most of our locations are seeing big increases," Haines said in an email. "For example, the price for a standard tank of R-22 was around $450 this time last year. Now the same 30-pound tank is over $600. It is the sharpest price increase we've seen."
Calls to multiple HVAC repair companies around the country show prices are ranging between roughly $80 and $140 per pound of Freon, with most companies charging a reduced price after the first pound. At 2 to 4 pounds of Freon per ton, just topping off a a 4-ton air conditioning unit can add up pretty quickly.
The shortage stems from Freon being phased out because of concerns about its impact on the environment, the ozone layer in particular. In fact, manufacture of Freon will cease altogether in 2020, per Environmental Protection Agency requirements. Production of new R-22 will decrease by an additional 28% in 2017, and will decrease even more the following two years.
That doesn't necessarily mean that people who haven't already switched to units using the replacement coolant R410A will need to buy new units right away. That's because Freon circulates within a closed system, so it doesn't get used up by air conditioning units like cars using gasoline. It can, however, leak out of the system, and leaks are virtually inevitable in older units. That's why it's important to have your air conditioning serviced every year.
The bad news is that prices will likely continue to skyrocket as Freon becomes less and less available, Haines said, adding that "there could be double-digit price increases again for summer of 2017." Haines did note that recycled R-22 should be available after 2020, but again, it will be subject to the same limited supply conditions. And, there is no guarantee how long recycled R-22 will be available.
While there are some cheaper R-22 alternatives on the market, often referred to as "drop-in" replacement refrigerants, Haines said they aren't always a good choice.
"Lennox, one of the leading air conditioning manufacturers, has conducted research that shows these cheaper alternate refrigerants are not compatible with the lubricating oil used in R-22 units," he said. "Recharging older air conditioners with these alternative refrigerants may actually damage the system and/or void your manufacturer's warranty."
Haines said his advice is to be proactive, and start investigating options for a system upgrade if you're still using R-22 so you don't find yourself trying to make a speedy decision when your air conditioner stops working during extreme temperatures.
"If you get ahead of the curve, you'll be ready to take advantage of great rebates, sales and financing options that can make an upgrade very affordable," Haines said. "For instance, right now there are government tax credits for up to $500 on a new high-efficiency air conditioning unit — and those can be combined with manufacturer and local rebates for further savings. But the government tax credits expire at the end of 2016."
If your air conditioning unit needs Freon, it's good to keep in mind that it could have a significant leak if it needs more than a pound or two. And, it's a good idea to ask your service technician to use a scale to ensure the amount of Freon being used is accurate. Just a quarter pound can make a big difference in your bill.
Remember, it's a good idea to always have some money set aside for when you need to purchase big-ticket items in an emergency, like when you need a new air conditioner. And saving doesn't have to be painful, as these money-saving tips prove.
It's also a good idea to keep your credit card balances below 30%, and ideally 10%, so you have some flexibility if you have to rely on credit to make a big emergency purchase. You can see how your credit card spending and debt are impacting your credit scores, plus get two free credit scores every month using Credit.com's free credit report card.
More from Credit.com
This article originally appeared on Credit.com.
Constance is an editor and writer at Credit.com. Prior to joining us, she worked as an editor for MSN.com, senior digital producer for CNBC, and digital producer for NBC Nightly News. She also is a graduate of the International Culinary Center in New York, has worked for chefs such as April Bloomfield and Jean Georges Vongerichten, and is the founder of Crave Personal Chef Services in Austin, Texas. More by Constance Brinkley-Badgett