A Bike Shop for Broke College Kids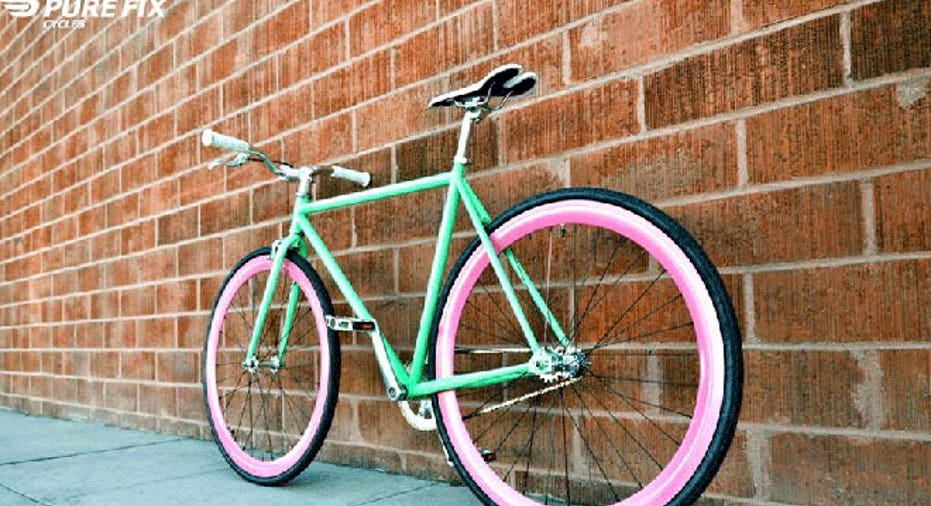 We're highlighting small businesses from around the country as nominated by you, our readers. If your favorite small business is using Twitter to communicate with customers, let us know about it @fbsmallbiz with the hashtag #mysbc, and it may be featured as an upcoming Small Business Spotlight.
Small Business Spotlight: Pure Fix Cycles
Who: Zach Schau, @PFCycles
What: Fixed gear bicycles
When: December 2010
Where: Burbank, Calif.
How: Co-founder Zach Schau saw a void in the college market for affordable bicycles. As a college student in Wisconsin, he knew that bikes are an affordable way to travel, but some bikes are beyond college students' budgets.
Pure Fix Cycles makes fixed gear bikes, which have a gear fixed to the back wheel. Typical bicycles have a ball bearing system that allows the wheel to spin on its own. Fixed gear bikes have back wheels that only turn when the rider pedals forward or backward. Pure Fix bicycles require fewer parts, and are therefore lighter and affordable, Schau said.
"Our bikes are maintenance-free," he said. "Coupled with the simplicity in design, it makes for a minimalist, practical form of transportation."
Schau added that Pure Fix colorful wheels add to the style of the bicycles, which have a simple frame. Pure Fix Cycles ships its bikes internationally and also sells them through a dealer network.
"It looks more like a classic bike," Schau explained. "I'm a math geek, so I see a beautiful pairing of one triangle and two circles. I love that about our bike."
Quote from the owner: "I'm excited about our products for the holidays," Schau said, adding that the company has promotions planned.