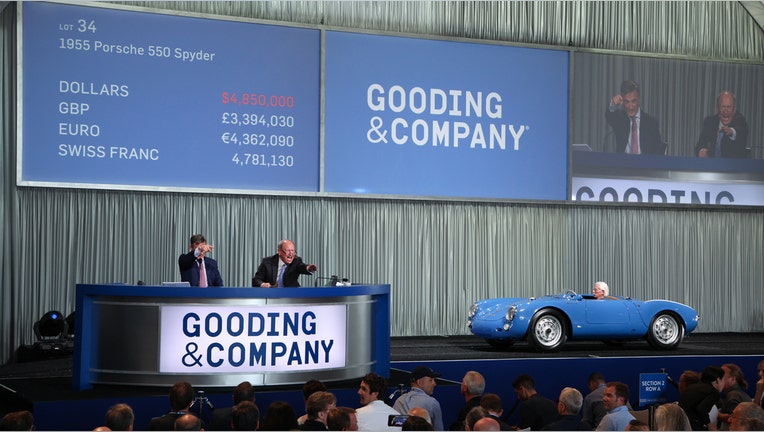 Jerry Seinfeld unloaded a collection of 17 cars at an auction over the weekend. The total haul: $22.2 million.
Seinfeld, an avid car collector and Porsche fan, sent 18 of his cars to Gooding & Co.'s auction on Amelia Island, Fla. He sold all but one, a 2000 Porsche Carrera GT prototype that will remain in his collection for now.
The largest price tag went to a 1955 Porsche 550 Spyder, which was purchased for $5.3 million. It was one of the most expensive cars sold during the entire auction, second only to a 1961 Ferrari 250 GT California SWB Spider that drew a winning bid of $17.1 million.
Other notable cars that were sold from the comedian's private collection include a 1973 917/30 Porsche Can-Am Spyder ($3 million), 1959 Porsche 718 RSK ($2.86 million) and 1974 Porsche 911 Carrera 3.0 IROC RSR ($2.31 million). Seinfeld paid $4.4 million for the 917/30 in 2012.
The Seinfeld auction included only two cars that aren't Porsches. A 1964 Volkswagen Camper sold for $99,000, at the high end of Gooding's estimated range. A 1960 Volkswagen Beetle went for $121,000, a worldwide auction record for any Beetle.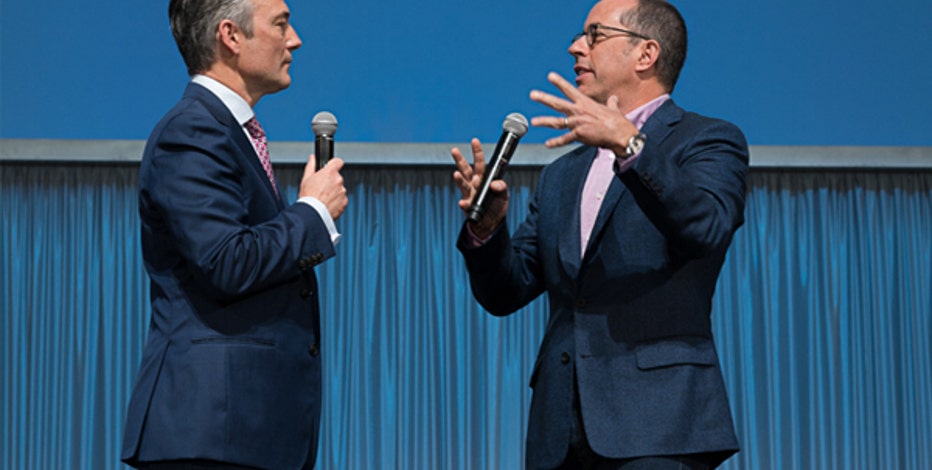 The $22.2 million tally for Seinfeld's cars fell shy of Gooding's expectations. Excluding the Porsche prototype that didn't sell, the auction house projected combined sales of $23.8 million to $30.1 million.
"I never thought these cars were going to be increasing in value. I'm not a collector that gets cars to make money. I love the feeling of the car, and I love the feeling of being around people that share the hobby, so that's why I wanted to have this event," Seinfeld said at the start of the auction.
Seinfeld drives classic cars on his show, "Comedians in Cars Getting Coffee," which airs on the Sony (NYSE:SNE)-backed digital video provider Crackle. Seinfeld also starred in a 2012 Super Bowl ad for the Acura NSX.