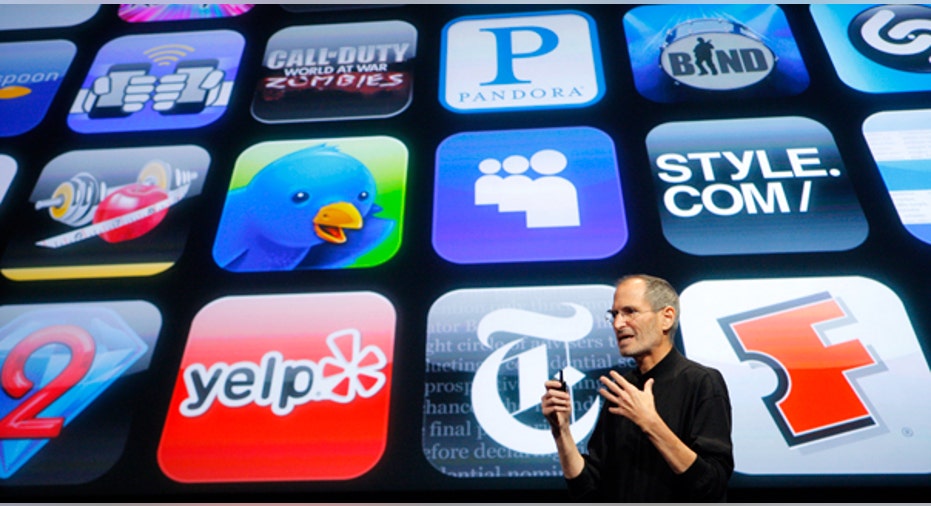 This week on The Willis Report, I cherry picked 9 apps that I like for productivity, finances and just plain fun. Here's a look at my picks. Happy "app'ing"
Personal Finance Apps
MINT - free
Mint.com is a very popular and well-known personal finance site, and its app is just an extension of it. You enter in all of your online banking information and then you can track, budget and manage your finances wherever you may be: at home, at work or on the go.
You must first sign up for a Mint.com account and enter all your information, which requires an investment in time. Good news is that it is FREE. You can also sign up online at http://mint.com/signup.SQUARE - free
We all have that deadbeat (but lovable) friend who owes us 20 bucks, or maybe we never seem to have cash when we need it. Square is an ingenious hardware-and-software combination that allows your iPhone or iPad to work as a credit card machine. There are no contracts or fees.
Users receive a free Square credit card reader in the mail to attach to your device. Within minutes of downloading the app, you're ready to take payments. The app and the reader are free.
POCKETMONEY - $4.99
PocketMoney is a more sophisticated personal finance app for someone who wants to track and analyze all income and expenses. It has great tools that allow you to see where your money is going in graphs and charts. The App syncs with multiple devices or with its desktop app.
The first step (after you buy the app) is to enter all your income and expenses into the program – not an easy feat – but you get great tools to track and understand your finances better. User feedback, however, says that this is a little complicated to use.Work and Productivity Apps
HYPEROFFICE - free
Want to rid your e-mail of inbox-clogging large attachments and work on the go wherever life takes you? Then HyperOffice is a good choice.
It is ideal for someone who wants to update Excel spreadsheets while waiting on line at Starbucks, or wants to open up a document on the cloud while waiting to board a flight. There's no need to e-mail documents around.
HyperOffice allows 24/7 access to documents, calendars and stored data, wherever you may be.
PAGEONCE PERSONAL ASSISTANT (ONLY BLACKBERRY) - free
One of the great things about this app is that you don't have to enter in your data one entry at a time. It automatically syncs with your online banking accounts and bills to get all the information. Anything with a due date, this digital personal assistant will manage it and puts it all in one place that is easy to read. It even tracks frequent flyer miles and reminds you to update your Netflix queue. Over 2 million Blackberry users swear by this app.
EVERNOTE – free
Evernote users agree they can't live without this application. It has been inducted into the Apple "App Hall of Fame" and called a "Best Mobile App" by Tech Crunch. Although hard to describe, its creators say this app collects ideas, pictures, recordings and more and synchronizes them all in an easy-to-find format. One key feature is geo-location, GPS mapping and desktop access. A few user reviews complain that the most useful features, however, are behind a pay wall.Entertainment Apps
HULU - free
Miss the latest episode of "The Bachelor" or "Mad Men" because you were on the road? Don't fret.
The Hulu app doesn't need much explanation. If you want entertainment video on the go, this is a great service for you. You download the free app and for a $7.99-a-month fee, you can stream thousands of TV shows and movies. Even old-school hits like "21 Jumpstreet" and "Barney Miller" are on Hulu.
AROUND ME - free
Ever find yourself saying "where is the nearest Starbucks?," or driving in circles looking for the nearest gas station? The AroundMe app is the answer.
The app uses GPS to find your location and then presents you a plentiful list of nearby venues, whether it's the local bank, the nearest movie theatre or the neighborhood bar. The key is categorization – it doesn't spew out locations on a map but shows you a list of all the businesses in the category of your choice nearest to you.
BARCODE SCANNER - $0.99
Never have buyers' remorse again. Never over pay! The Barcode Scanner does price comparison shopping for you!
Just scan the barcode of the product you are interested in and watch the app pull up comparison prices from thousands of retailers online. It also has a superb function that allows you to reorder items like toilet paper or laundry detergent with just a few clicks.