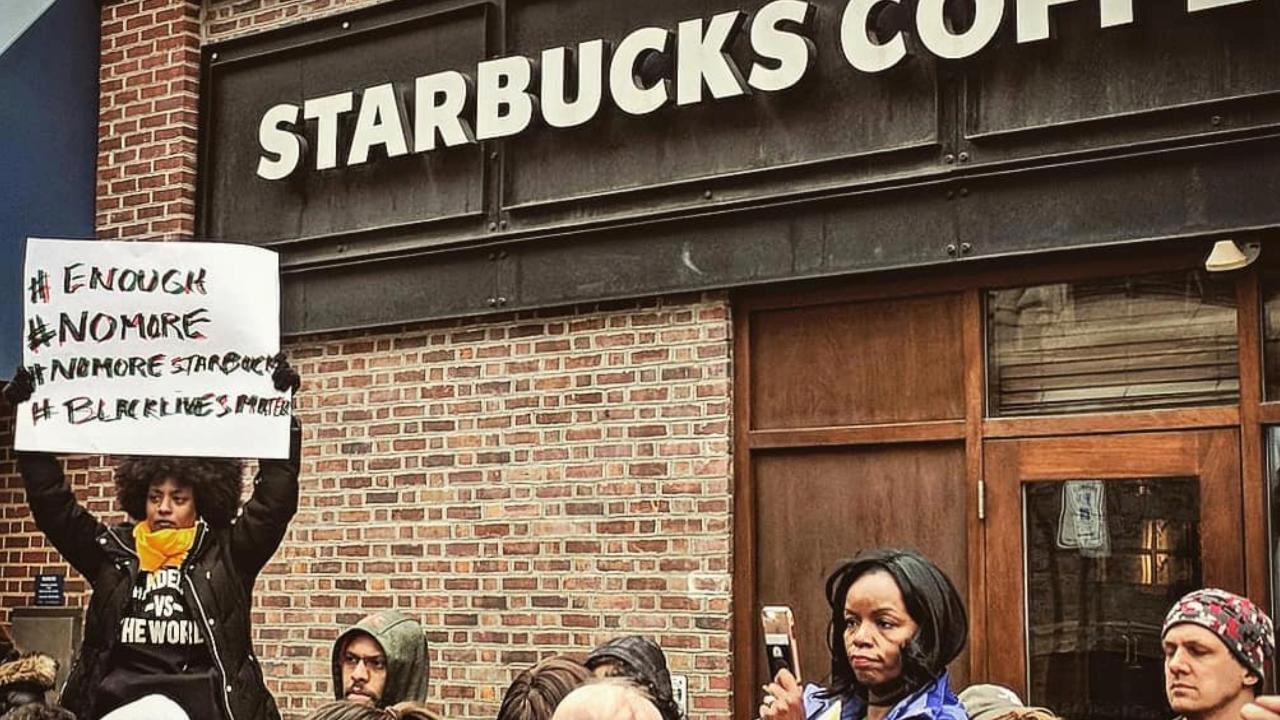 U.S. coffee chain Starbucks announced Tuesday it will close more than 8,000 company-owned stores in the U.S. in late May to conduct racial-bias training after two African-American men were arrested at a location Philadelphia.
During the afternoon of May 29, the company said its nearly 175,000 employees will receive training designed to address "implicit bias, promote conscious inclusion, prevent discrimination and ensure everyone inside a Starbucks store feels safe and welcome."
"While this is not limited to Starbucks, we're committed to being a part of the solution," Starbucks CEO Kevin Johnson said in a statement. "Closing our stores for racial bias training is just one step in a journey that requires dedication from every level of our company and partnerships in our local communities."
The decision comes just days after two African-American men were arrested in a Philadelphia Starbucks for allegedly trespassing. A video that showed the two men being escorted out of the store in handcuffs was posted on Twitter and went viral. Other customers can be seen defending the men, telling police officers they did nothing wrong.
"The police were called because these men hadn't ordered anything," the Twitter user who posted the video wrote in the tweet. "They were waiting for a friend to show up, who did as they were taken out in handcuffs for doing nothing."
The two men involved in the incident agreed on Monday to meet with Johnson, though the company did not specify an exact date.
Shutting down U.S. locations to retrain employees isn't new to Starbucks. The company halted operations at more than 7,000 stores in February 2008 to "teach, educate and share our love of coffee, and the art of espresso," as then CEO Howard Schultz said in a memo to employees. At the time, Starbucks was battling sluggish sales and a falling stock price.
The decision wasn't cheap. In his 2011 book, "Onward: How Starbucks Fought for Its Life without Losing Its Soul," Schultz said closing the stores for three hours on a February afternoon cost the company about $6 million.