8 Steps to a Better Credit Score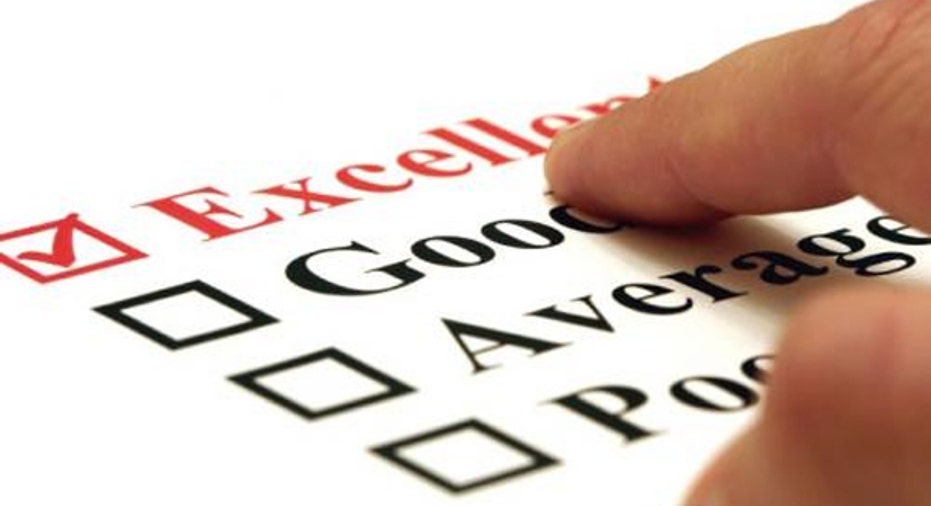 People always ask me how important business credit scores are. The answer is: Very important! Creditors won't make loans to people who are unlikely to pay the money back. Establishing a history of timely payments is an important step in alleviating concerns about your company's creditworthiness.
Establishing a solid business credit history does not happen overnight, but some simple measures can be extremely helpful in proving that your business is indeed creditworthy.
Some tips:
No. 1: Incorporate your business
Set up your bills in your company name. Lenders are more likely to fund an established company that has an address on file and pays its utility bills each month than they are to lend money to a freelancer working at home. Incorporating makes your business look more serious.
No. 2: Separate business and personal accounts
Even if your record of personal debt is less than stellar, building a positive history of business transactions enables you establish a track record of creditworthiness. For this reason, do not co-mingle your business and personal bank accounts. Once your accounts are separated, be sure that your company payments are in order. If you prove that your business pays its debts promptly and efficiently, you become a better candidate for funding.
No. 3: Check your business credit reports periodically
A business's credit score is derived from a complex mathematical equation designed to predict the likelihood of default. Factors considered by credit ratings agencies include:
company size,
business structure
industry risk
outstanding balances of open accounts
payment habits
credit utilization
length of credit history
public records (judgments, liens, bankruptcies)
other factors
Credit score information is available from credit bureaus such as D&B and Equifax. Get a report quarterly to make sure there are no errors. You don't want your business to suffer because of a mistake made by the bank or a judgment against your company that was resolved months or years ago.
No. 4: Apply for a company credit card
Getting a business credit card is a quick and easy first step toward building up a track record of prompt payments. As an added bonus, business owners can build credit histories while racking up points that can be cashed in for rebates or prizes. If you establish a business credit card, be sure to pay the bills on time each month. Tardy payments negatively impact the business credit history you are trying to build.
No. 5: Try paying bills in advance when possible.
Some vendors may offer discounts for pre-payment. If you have the ability to do so, you can cut your operating costs and ultimately improve your cash flow by simply paying a little earlier. You can kill two birds with one stone by preventing black marks on your credit record for late payments while lowering your cost of inventory. By improving your cash flow and increasing your business credit scores, you will raise your chances of securing capital for growth.
As an added bonus, you will be able to ask vendors to serve as credit references for your business. They'll be happy to oblige for customers who pay promptly -- especially those willing to pay promptly.
No. 6: Run a lean, efficient business
Showing profitability is important in securing capital.  Keep your inventory as lean as possible, manage worker schedules, and cut down on staff hours during periods when business is slow. Economic times are tight, and everyone knows it -- including your staff.
No. 7: Create a Web site
Believe it or not, simply having a business web site impacts banks and credit card issuers. Any loan officer worth his salt will research the company that is applying for a loan or line of credit. Where's the first place he or she will look? The Internet, of course. Creating a professional looking Web site makes your company look more serious. It will make a good first impression.
No. 8: Write a business plan
A business plan is a blueprint for your company and where it plans to go. It outlines goals and objectives, strengths and weaknesses, and the key selling points that differentiate your company and ultimately lead it to success. Obviously, a startup needs to have a business plan in order to get seed funding.  No lenders will finance a company if they cannot tell what the business does and why it will be successful.
Banks and other lenders are taking a risk by providing capital to you, so it is important to explain what your goals are and how you plan to reach them. Once your company moves from startup to growth stage, you may need additional funding. Update your business plan to reflect the new realities your company faces as it continues to expand.
When you apply for a small business loan or a line of credit, lenders want to be assured that you are a good credit risk. That means being fiscally sound, paying debts on time, building a history that credit ratings agencies can track, and checking those reports to make sure they are accurate. These are tips that any entrepreneur can follow to be successful.
This opinion column was written by Rohit Arora, co-founder and CEO of Biz2Credit
, an online resource that connects small business owners with 1,100+ lenders, credit rating agencies, and service providers such as CPAs and attorneys via its Internet platform. Since 2007, Biz2Credit has secured more than $600 million in funding for thousands of small businesses across the U.S.