7 Things to Look for in a Winter Beater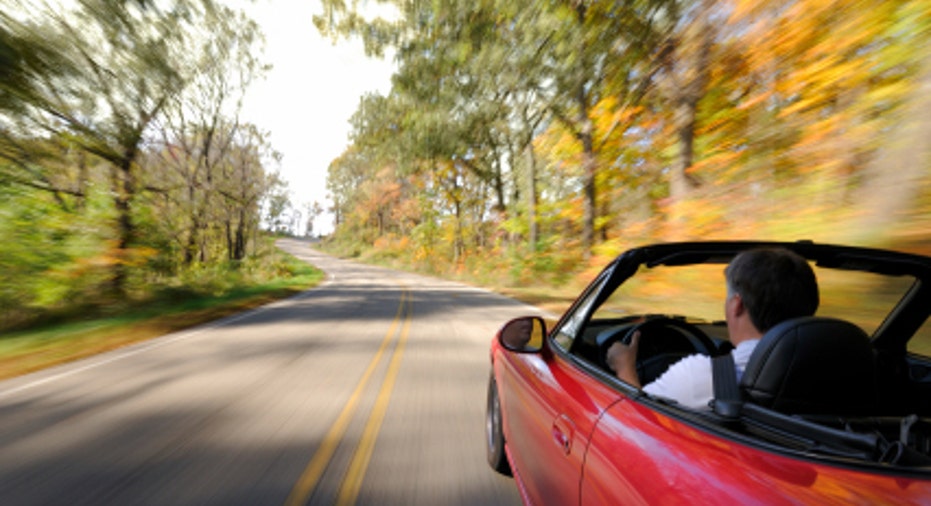 Inspect your beater closely
If you dread taking your car out in the snow and slush and exposing it to the elements, you might invest in a "beater," or a no-frills car you drive only in winter. When it comes to beaters, looks don't matter. So forget fancy paint jobs and flashy rims. With these cars, it's all about function and safety.
Here are some important features to check on a beater before buying.
Check for good heating and defrost systems
These are among the most important pieces of equipment on a beater, says Sarah Lee Marks, CEO of My Carlady, a car buyer's concierge service.
Marks says you should check the heater, battery, radiator, and front and rear defrosters for signs of aging or lackluster performance. These are the parts that are among the most vulnerable components to cold-weather failure.
A tip from Eric Brock, mechanic and car expert on JustAnswer.com: "If using the the defroster causes the windshield to mist over or you have a sweet smell when heat is on, the heater core is leaking and will require a major expense in repair, so stay away from vehicles that don't pass this test."
Loose steering can be hazardous
Check out the car's steering parts, like the tie rods, rack and pinion, and idler arms on your beater, says Brock.
Problems with these components will usually be obvious in a test drive. Watch for things like loose steering, popping noises when turning or severe pulling to one side. If you notice any of these, it's best to have a mechanic pinpoint the problem.
"Looseness in these components will create extremely hazardous driving in snow and ice, or on wet roads, as severe oversteering, understeering or loose steering can cause accidents," Brock says.
All-wheel-drive offers greater traction
Front-wheel-drive or four-wheel-drive models are good options for a winter beater, but all-wheel-drive seems to be the best overall choice.
"All-wheel-drive can keep the car from getting stuck in deep snow or help you climb a hill covered in slick pavement," says Senior Analyst Karl Brauer at Edmunds.com, the car research site. "Front-wheel-drive isn't as capable as all-wheel-drive in these instances, but it's better than rear-wheel-drive and is also more common, making it a cheaper alternative than all-wheel drive."The downside: All-wheel-drive vehicles can be more expensive to maintain and always use more fuel than their front-wheel-drive cars, says Dan Gray, founder and blogger at MPGomatic.com, who suggests getting better fuel efficiency by opting for an all-wheel-drive sedan or wagon rather than an SUV.
Check the tire treads for traction
Brauer says it's critical to make sure the tires on a winter beater are rated for rain and snow, and that they have plenty of tread life. If not, you should plan to immediately buy a new set of winter tires. They are designed to withstand colder temperatures and maximize traction due to their deeper tread. If you do, factor that into the purchase price.
Brock recommends looking for tires with treads that are less than one-quarter worn. "Good winter tires will set a consumer back $450 or more, so having a good set already on the car will save you substantial money before the winter is over," he says.
Does the battery turn over in the cold?
One of the most dreaded winter experiences is being met with silence when you turn the ignition while sitting in the cold. The battery of your beater should be working properly to get you through the winter.
"Exposure to extreme temperatures can affect battery life," says Ricky Brooks, CEO of Express Oil Change LLC in Birmingham, Ala. He also advises testing the battery as well as the alternator, the part that charges the battery and powers the car's electrical system when the vehicle is running. "If the car has trouble starting, it might be the battery but could also be the alternator, so both must be tested to rule out any problems."
Check the car's weatherstripping
You don't want to find out about leaks or cracks the hard way. Dampness and musty odors can signal leaks in the weatherstripping around the doors or windshield, says Brooks.Brooks encourages potential buyers of winter beaters to look under the floor mats to feel the carpet and check for leaks, mainly on the passenger side floorboard. Also, try to test-drive the vehicle at highway speeds when excessive wind noise or drafts will make inadequate weatherstripping obvious.
Leaks can signal a problem with the heater core, which can involve significant labor charges, so it's probably a good idea to steer clear of any vehicles with these types of red flags.
Consider added safety features
A winter beater doesn't need a lot of bells and whistles, but certain extras can be a huge help for safe winter driving.
"Most modern vehicles have antilock brakes as standard equipment, and many have traction and stability control as well," says Brauer. "These items will enhance vehicle safety in bad-weather driving and are worth paying a little extra for." Expect to pay at least several hundred dollars extra for these added features.
The bottom line: A winter beater doesn't need to be pretty or fast, but it does need to be safe, reliable and able to withstand the elements. By knowing what to look for, you can help keep yourself from getting stranded in the cold.