7 Often-Overlooked Tech Resources for Entrepreneurs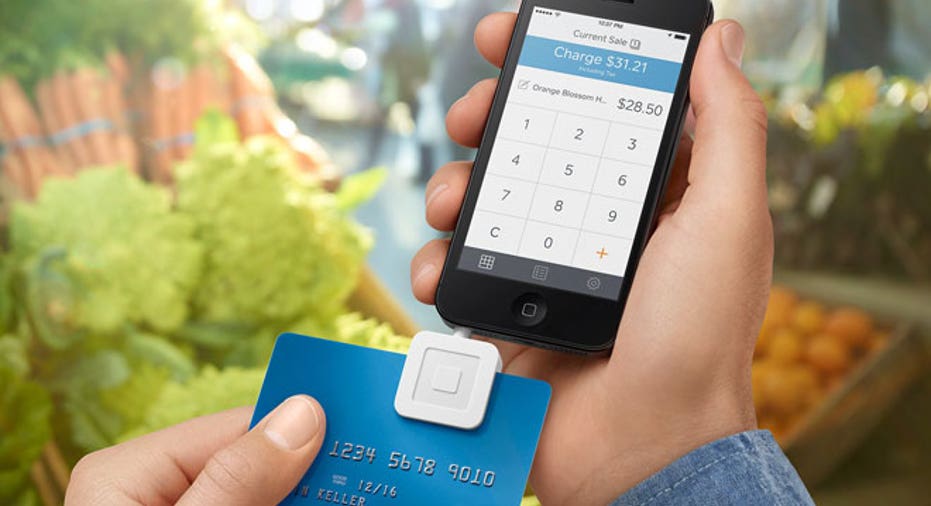 Are you always looking for the latest, greatest business tech tools? Check out these seven great "hidden gem" resources that can help you run your business better. While these websites, apps and software programs aren't all new to the marketplace, they may be new to you.
Google Helpouts
You're probably already using a number of Google products to support your business operations. Meet Helpouts, the latest member of the Google suite, which allows you to schedule live video consultations with experts in a variety of fields.
"Entrepreneurs can use Helpouts to get help, tips and mentorship from experienced helpers on a range of topics, such as blog design, marketing strategy, starting a business and more," said Lyndsay Lyle, category head of Google Helpouts. "It takes out a lot of traditional limitations — you can find an expert anywhere in the world, at any time that's convenient for you." [10 Google Analytics Tools Your Business Should Be Using]
But Helpouts isn't just for getting help; it's also for giving help in return.
"We want folks to share their knowledge and passion with other people around the world," Lyle told Business News Daily. "Whether you're an expert on public speaking or pet care, you can use Helpouts to market your skills and business."
MaRS Discovery District
This Toronto-based tech accelerator company offers free startup resources like business and technical advice, financial support, community event advice and business development tips. Tech startups in particular often find it difficult to obtain funding when they lack the right connections, but MaRS Discovery District offers access to the tools those businesses need to succeed.
"We've created a rich network of resources specifically for cash-strapped technology startups," said Sonia Strimban, an associate of MaRS' information technology, communications and entertainment practice. "Our Market Intelligence service offers proprietary market research curated by our analysts for free. We have top-tier legal, accounting, and marketing and PR partners who offer pro-bono services to startups that work with MaRS. Most importantly, startups can get strategic support to obtain much-needed funding, including grants, accelerator programs, angel investors and venture capital firms."
NineSights
NineSights, an online community managed by business innovation service provider NineSigma, connects small businesses and entrepreneurs with larger organizations who are seeking those businesses' inventions, technologies or products. The cornerstone of NineSigma and NineSights is "open innovation," which enables businesses of all sizes to find the opportunities they need for a mutually beneficial partnership.
"Small companies typically have limited resources for marketing and business development activities, and this process allows them to put their technologies in front of industry-leading companies around the world," said Bronwyn Monroe, NineSigma's director of marketing. "Entrepreneurs can get their foot in the door with [solution-seeking companies] by posting their technology offers, or [by] submitting a proposal in response to a need through NineSights."
SBA.gov
The Small Business Administration has been around since 1953, and most entrepreneurs know that this government organization is a reference for small-business legal and financial questions. But many business owners don't realize the wealth of business tips, information and resources that the SBA provides. With a little bit of digging around on the SBA website, you can find how-to articles, business analysis and assistance tools, and even specialized financial assistance programs.
"The 7A and 8A SBA loan programs are designed for minorities, women, disabled entrepreneurs and veterans," said Judith McQuown, author of entrepreneurial handbook "Inc. Yourself" (Ed. 11, Career Press, 2014). "[On SBA.gov], you can find out the requirements, download the forms and fill them out from the comfort of your home."
Simply Reliable
Project management, proposal and drawing software suite Simply Reliable is an invaluable resource for project-based businesses. Use Design Machine to create custom drawings and plans wherever you are, and then turn those plans into proposals and invoices for clients with SmartOffice.
"Simply Reliable allows my company to provide customized proposals, tailored to each item and its description," said Pete Pedone, president and founder of home audio/video system design firm Interactive Home. "We can sit with a potential client and show them what their home is going to feel like. We can build a design with them on the fly, and the process becomes an interactive meeting of the minds. We can then create their invoice, get paid and email them their copy. This allows us to close deals faster."
[REVIEWED: The Best Project Management Software]
Square Wallet
Many small businesses know about and utilize mobile credit card processor Square. The complementary app Square Wallet allows customers to pay using just their names at their favorite Square merchants. Although accepting payments via Square Wallet comes with a fee, encouraging customers to download and utilize this app is a winning strategy for businesses with a high volume of credit card transactions, such as Manhattan coffee chain Birch Coffee.
"We decided to offer this tech-based method of payment to make our clients' lives much easier, as well as ours," said Birch co-founder Jeremy Lyman. "It translates into a more positive customer experience, so the percentage that we pay in transactional fees is worth the shorter wait times [for our customers]. The need for cash is reduced, and since using this technology, we have also seen improvement of our cash drawer accuracy at the end of the business day."
ThomasNet
For small businesses that need raw materials, packaging or distribution partners, ThomasNet offers a place to discover suppliers and manufacturers. This supplier network includes more than 610,000 North American organizations that can develop prototypes and promotional products for new entrepreneurs. Tom Greco, vice president of ThomasNet, said the site is especially useful for small businesses looking to support local manufacturers.
"For many businesses, working with North American manufacturers and suppliers provides a marketing advantage," Greco said. "We've been seeing buyers actively seeking out Made in America products and taking business back from countries like China. Usage of ThomasNet.com is going up, too, and we believe that this [shift toward American products] is a driving factor. U.S. manufacturers have built new efficiencies into their processes that enable them to provide quality products at very competitive costs."
Originally published on Business News Daily.