7 Money Moves for Living Abroad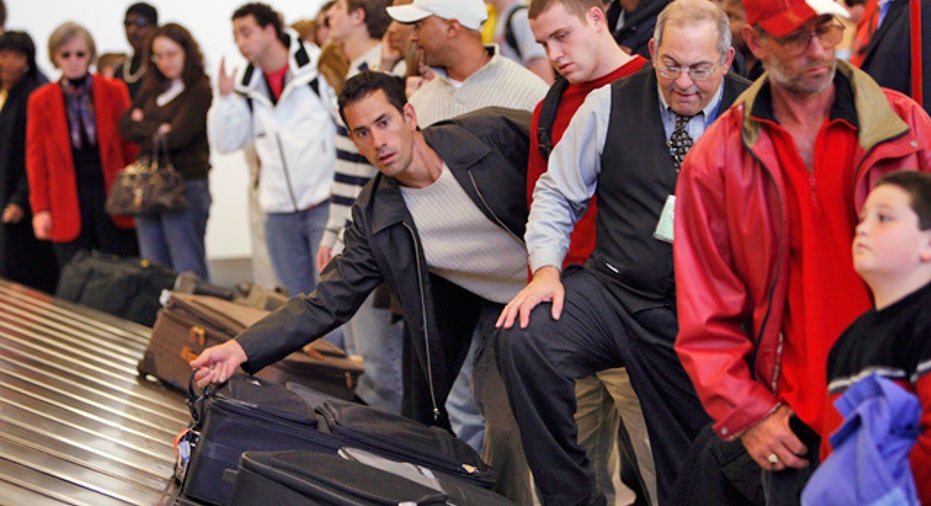 Thinking of living abroad? Join the club. Faced with a sluggish job market at home, a growing number of Americans are looking outside the country for career and growth opportunities.
"People are rethinking what they're doing with their lives," says Troy Peden, co-founder of GoAbroad.com, a clearinghouse for overseas internships, volunteer opportunities and work programs whose Web traffic has notably increased since the start of the recession. "Many people fantasize about living abroad and now they're taking advantage of the situation (to do so)."
But before you start pricing plane tickets, take stock of the financial implications of leaving the country. Going abroad without a financial plan could have disastrous consequences, from failing to find affordable housing to being unable to return home quickly in an emergency.
What's more, by failing to take the long view at the outset, you could experience surprising financial complications upon returning to the U.S.
Consider these seven financial tips to make the most of your overseas experience.
Start Saving Now
Never underestimate the need for adequate savings. Megan Fitzgerald, founder of CareerbyChoice.com, a website offering career advice for expatriates, generally advises her clients to have seven to nine months' worth of living expenses in the bank or in an easily accessible, low-risk savings vehicle prior to their departure.This amount varies, however, depending upon your job, family status, lifestyle, the current exchange rate and your local network abroad.
"One of the top reasons why people fail to build a life for themselves abroad is finances," says Fitzgerald. She adds that future expats shouldn't just plan for the costs of moving abroad, but the costs of moving back, too.
What if you have an opportunity to move abroad before reaching your savings goal? According to Fitzgerald, at a minimum you should have funds to cover housing costs, including security deposits and other settling-in costs, plus emergency health care and repatriation expenses.
Develop a Budget
Having a healthy savings account is great, but if you don't have an accurate sense of the cost of living in your host country, you might blow through it faster than anticipated.
Before you go, identify the costs of housing, food, education, entertainment, transportation, utilities and insurance in your target country. From these figures, create a monthly budget based upon your income and projected expenditures.
"Don't forget to figure the costs of going back to the 'old country' for special occasions or emergencies," says Dan Prescher, special projects editor of InternationalLiving.com.
Prescher, himself an expat residing in Ecuador, says you can find sample budgets for many countries on the International Living website. Expat blogs and online cost-of-living calculators are also key sources of information. "Run your budget for a few months and adjust as needed," Prescher says. "Things always change once you're on the ground."
Investigate Your Banking Options in Advance
Future expats heading to countries with less developed banking systems should prepare to put any prospective bank under a microscope.
Focus on the target bank's international clearing networks, says banking lawyer Michael Cavendish of Gunster law firm in Jacksonville, Fla. Determine whether the bank issues U.S.-style credit cards with the Visa or MasterCard brands, or whether it participates in a shared ATM or payment clearance network, such as Cirrus.
"Participation in consumer-oriented networks and partnerships is a sign of reliability since it indicates the bank has been vetted by the network or another major business," says Cavendish.
Also verify whether deposits are guaranteed and by whom. If the host country's government guarantees the accounts, consider the stability of the government. If the guarantor is a private organization, research the strength and reputation of the organization.
Once these questions are satisfactorily answered, examine interest rates, fees, ATM availability and other conveniences.
Set up Your Bank Account Early
When possible, initiate the application process for an overseas bank account well before your departure. Although it may not be possible to open an account before arriving in your host country, identify and collect all the documents required to get the ball rolling. Jesse Finch Gnehm, an American entrepreneur who recently moved to Scotland, learned this lesson the hard way.
"Financial institutions are taking longer to process documents as they look to combat money laundering," Gnehm says. "This means the overseas bank may need documents and time to process them for which you hadn't planned."
Delays in opening a bank account can cause unexpected financial stress. Without a local account, you may encounter difficulties finding housing, obtaining a credit card or cellphone, or cashing your paycheck.
Understand Your Tax Responsibilities
If you think moving overseas will free you from paying Uncle Sam, think again. The U.S. requires citizens and green card holders to file returns and pay taxes when residing abroad, even if they also file a return in the host country.
Does this mean you'll be double-taxed? Not necessarily, says Steven Schwartz, tax director of Schwartz & Co., an accounting firm in New York. Under the Foreign Earned Income Exclusion, if your foreign earned income is less than $92,900 in 2011 and you meet certain time tests for residency abroad, your income is not subject to U.S. taxes, although you should still file a return. If your income is higher than this amount, foreign housing expenses or taxes paid to your host country may be applied to offset or reduce your U.S. liability.
State taxes may also apply if you're renting or selling your home while abroad, says Schwartz.
Given the complexity of these issues -- and stiff penalties for noncompliance -- discuss your situation with a qualified accountant before you go.
Save for Retirement
No matter how easy the living is in your host country, remember to stash away cash for your golden years.
Individuals working for companies sponsoring a 401(k) plan should negotiate to contribute to the plan while abroad. If company policy excludes expats, ask if the plan can be amended to allow expat participation, says Peter Macaluso, vice president of FM International Services, a retirement plan provider firm in Melville, N.Y. Companies may find an amendment worth the value of having good employees overseas.
Persons with traditional or Roth IRAs should note that contributions to these vehicles might be prohibited while overseas. "The key is whether the individual has any U.S. taxable income. No taxable income, no IRA," says Macaluso.
If you've escaped all U.S. tax liability thanks to the foreign earned income or other exclusions, better find alternate ways to save. Consider establishing a brokerage, investment or savings account earmarked for retirement.
Maintain a Good Credit Score
Although you may have a brag-worthy credit score when you leave the country, if you live abroad for an extended period, that score may vanish. This could spell trouble when you return home.
"The first thing most people want to do when they move back to the U.S. is buy a car and a home. However, most are surprised to find out they have no credit score and cannot buy a home until they re-establish their credit," says Todd Huettner, a mortgage broker at Huettner Capital in Denver.
Fortunately, the solution is simple: Remember to use a U.S. credit card a few times a year, says Heuttner. Buying a couple of books or DVDs from Amazon.com -- and paying your debt on time -- can keep your score pristine.