7 Mistakes Your Business Website May Be Making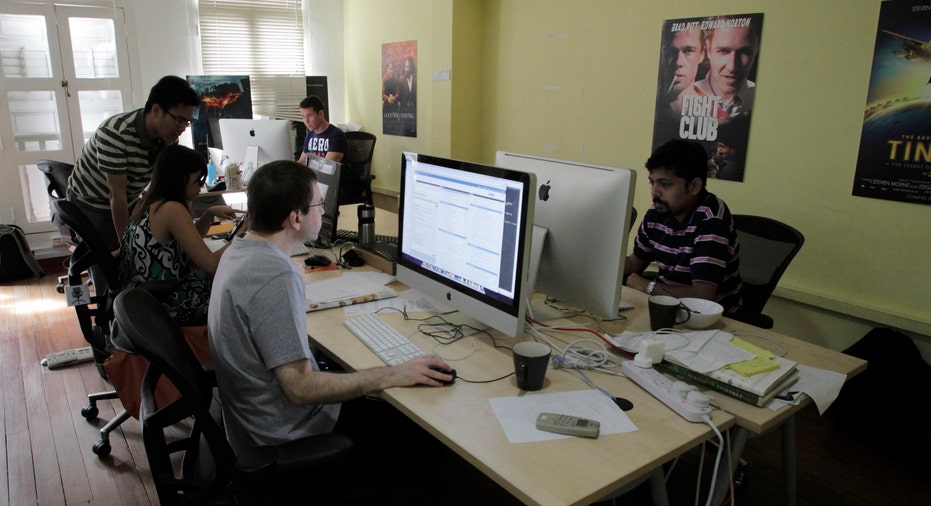 You rely on your small business website to bring in customers—but if you're not careful, it could be driving them away. Some seemingly obvious website mistakes are more common than you might think, according to a survey by Web.com that polled consumers on their opinions of business websites.
While small business owners' websites have generally improved from even a few years ago, there are still ways your website could be even better. "Small business owners have become more thoughtful and serious about managing their online presence," said David Brown, chairman and CEO of Web.com (a client of my company), in announcing the study. "Small businesses have an opportunity to think even more strategically about their online and digital presence through the lens of what value they can bring their customers."
Here are consumers' biggest complaints, frustrations and "pet peeves" about small business websites (percentages add up to more than 100 because respondents could choose up to five issues).
1. Websites with outdated, irrelevant information were by far the number-one annoyance for consumers, cited by 43 percent of respondents.
What it means to you: Choose a website hosting company and design that lets you easily update your website on your own. If you don't have time or skill to do that, make sure the website designer you work with is responsive to your needs. Set up regular checks of your website. This might vary based on your industry—an ecommerce website could need updates daily, while a business whose offerings remain fairly consistent might just need a monthly checkup.
2. Lack of timely response to questions, concerns or suggestions: 27 percent of users cited this issue.
What it means to you: Like it or not, today prospective customers perceive your website as your primary communications channel. That means you need to be responsive if customers email you or post questions or comments on your business blog. I'm guessing users may lump your social media presence in with your website, so if you're active on social media, be timely there, too. Responding within 24 hours is pretty much standard, and sooner is better. Set up alerts so that you (or someone else who's responsible) get notified immediately when emails or comments come through.
3. Incomplete, missing contact information, directions: This bugs 26 percent of users.
What it means to you: This is about the easiest fix there is, so there's no excuse for lacking the basics—your business's phone number, address, hours of operation, map/directions and a way to contact you via email are essential.
4. Confusing, hard-to-navigate websites irritate 26 percent of prospects.
What it means to you: Get an opinion from someone you trust who's not familiar with your website. This could be friends or family, as long as they're willing to be honest, or a focus group of your target customers. Set specific tasks, like "place an order" or "contact our business" and see how easy (or difficult) they find it. Is it time to redesign your site?
5. Limited or no ability to engage/interact/communicate with the business owner via website: One-fourth of users cited this issue.
What it means to you: Websites are all about communicating—and if you don't offer options to interact online, you'll turn off customers who prefer doing business this way. (Not everyone wants to pick up the phone.) Include an email at minimum, and add options like live chat to capture even more customers. Also include links to your social media accounts, which offer another avenue for engaging with you.
6. Two in 10 percent complain that websites lack the "personal touch" and one-on-one approach they like about small business.
What it means to you: Being responsive (see the issue above) is key, but you can also get personal by including photos of yourself and your team. Build out a good "About Us" page with photos; information about what each of you do; a personal letter or note from you; and contact emails for everyone, if appropriate.
7. Finally, technical issues—such as websites being too slow (24 percent), crashing or freezing up too often (20 percent), or being hard to use on a mobile device (19 percent) annoy users, too.
What it means to you: These issues need to be addressed with your website host and/or designer. Do you need a dedicated server to handle traffic? Would responsive design make your website more mobile-friendly? As consumers increasingly go online to research and buy just about everything, speed and convenience will become even more essential to success—so don't get stuck in the past.
Get more details about the 2014 Web.com Consumer and Small Business Perception Survey.
Rieva Lesonsky is CEO of GrowBiz Media, a media and custom content company focusing on small business and entrepreneurship. Email Rieva at rieva@smallbizdaily.com, follow her on Google+ and Twitter @Rieva, and visit her website SmallBizDaily.com to get the scoop on business trends and sign up for Rieva's free TrendCast reports.  
More from AllBusiness.com: