7 Big Health Insurance Changes From Obamacare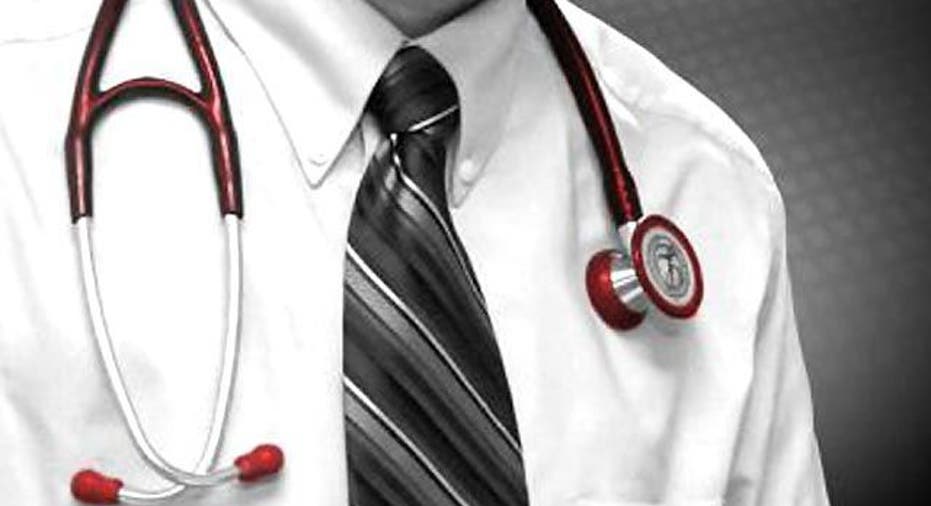 The Affordable Care Act of 2010, President Barack Obama's landmark health reform law, has transformed America's health insurance landscape.
Thanks to the bill's densely woven tapestry of provisions, many Americans are receiving better care and more value for their health care dollar.
While Obamacare has continued to generate a lot of noise in the halls of Congress, major changes in the way we insure the nation's health have quietly been moving into place. As the president promised, established, or grandfathered, policies have largely been spared the makeover.
Health care experts such as Gerald Kominski, director of UCLA's Center for Health Policy Research, say health insurance reform was long overdue.
"Having lived through 20 years of advances in health care but not any significant advances in dealing with the chronic problem of just the unacceptably high rate of uninsured in the United States, at least we're moving forward," he says.
How much have things changed compared to just four years ago? We asked Kominski to join two Washington, D.C.-based health care experts -- Deborah Chollet, manager of health insurance research at Mathematica Policy Research, and Sabrina Corlette, research professor at Georgetown University's Health Policy Institute -- to make a then-and-now assessment, looking at seven major reforms.
Pre-existing health conditions
Then
Prior to health care reform, a health insurance company could charge you more, deny you coverage or exclude condition-specific benefits if you had a life-threatening or chronic health condition. While an estimated 220,000 Americans who could afford it obtained alternate coverage through the high-priced "high risk" pools operating in 35 states, roughly 25 million with pre-existing conditions -- or 1 in 5 of all nonelderly Americans with health issues -- were uninsured. Only a handful of states had "guaranteed issue" laws prohibiting insurers from discriminating against those with medical problems.
Now
Beginning in 2014, no insurer can charge you more or deny you coverage based on your current health or a pre-existing condition. The provision went into effect for children younger than 19 on Sept. 23, 2010.
"This was huge," Chollet says. "Now they can't set rates on health status at all, and they have to cover the whole person."
Chollet says baby boomers in particular should give this provision a "standing O."
"They're the ones that get denied, and they're the ones that can afford these high-priced high risk policies, but a lot of people were being left out in the cold on the basis of cost," she says.
Preventive care costs
Then
While some large employers and a few large insurers had begun to expand employee wellness programs to include health screenings at no additional cost, the out-of-pocket expense for most others kept both insured and uninsured Americans away from preventive care, to the detriment of public health.
Now
All health plans issued after Sept. 23, 2010, must offer a wide array of in-network preventive services and treatments for adults and children, with no out-of-pocket costs such as copays, co-insurance or need to meet a deductible.
"This was one of the first and most immediate benefits that consumers felt as a result of health reform," Corlette says. "For the first time, when they had a mammogram or colonoscopy, instead of being charged a co-payment, they were told, 'Good news: It's free today!'"
Kominski says while consumers like the savings, doctors welcome the first national standard for preventive care, believing it will make a difference.
"We should be investing in things where there is good scientific evidence and not just conventional wisdom that they save money and save lives," Kominski says.
Insurance for young adults
Then
By the time children reached ages 18 to 21, they were typically removed as dependents on their parents' health plans unless they were full-time students or disabled. While some young people obtained coverage through employers, 4 out of 10 adults between 19 and 25 were uninsured in 2012.
Now
For policies written since Sept. 23, 2010, a child younger than 26 can remain on or return to Mom's or Dad's plan, even if the kid is married, financially independent, not living at home and/or eligible for coverage through work. Some policies now cover maternity for young women who are dependents, though that's not required.
"This provision is a middle- and upper-class benefit because it implies that there are parents of adult children that are insured," Chollet says. "The lowest-income people are not in that situation."
Corlette adds that parents were widely relieved that their adult children would no longer have to make do with the bare-bones "minimed" health plans available in the retail, restaurant and hospitality industries, where many young people enter the workforce. "I think it brought parents peace of mind," she says. "Those plans weren't very protective."
Annual and lifetime benefit limits
Then
Health insurers protected themselves from the 20% of the population that accounts for 80% of health care spending by placing dollar limits on claims paid out annually and over the life of a policy. "The vast majority of people would never bump against the limits, but for those who did, it often had devastating consequences, both financially and in terms of their health outcome," Corlette says.
Now
Obamacare outlawed lifetime limits for essential health benefits on all plans, including grandfathered plans, in 2010 and prohibits annual limits on new health insurance plans starting in 2014.
"This makes coverage more predictable and less of a roulette game for people," Chollet says. "Removing these limits is incredibly important in order to make health insurance meaningful for people who become ill."
But Corlette says some insurers already may have found a workaround.
"Because the law specifies a dollar limit, some insurance companies have replaced their dollar limits with benefit limits such as 'only 10 days in the hospital per year' or 'only so many doctor visits per year' that could potentially have the same impact," she says.
Cost controls
Then
America has spent more than $8,200 per person on health care annually, more than twice as much as other developed nations and an amount approaching 18% of gross domestic product. At least 7% of our health spending has gone toward administrative costs and other overhead, including what critics call egregious profit-taking by insurance companies.
Now
The Affordable Care Act fights administrative profit-taking in two ways: It makes insurers submit any proposed rate increases of 10% or more for federal review, and when insurers spend less than 80% of individual plan premiums (85% for group plans) on actual health care, the law requires them to refund the difference to policyholders. In 2012, the first year of the "medical loss ratio" rebates, insurers returned nearly $1.1 billion to 13 million policyholders.
"Ultimately, either your insurer is going to lower your premium, or you're going to keep getting this end-of-year 'bonus,'" Kominski says. "Either way, we're better off."
Chollet adds: "Insurers have an extra incentive to keep premiums low."
Coverage cancellations
Then
If your health insurer found any error on your insurance application, it could revoke your coverage and even attempt to force you to pay back what had been paid out for your claims. While not widespread, some insurers used this legal nitpicking "to weed out sick people," Corlette says.
Now
Rest easy -- the Affordable Care Act makes it illegal for insurers to cancel your policy on a whim or because you left out irrelevant details of your health history. Insurers now have only two legal reasons to cancel coverage: outright false or incomplete information on an application, or nonpayment of premiums.
Reform makes health insurance contracts much more meaningful, Chollet says. "In many ways, there is no one less likely to fight you than someone who is seriously ill. They're fighting for their lives; they don't have time to fight their insurer, too."
Corlette says the move closes a sad chapter. "If the absence of complaints tells us anything, it's that insurance companies are generally complying with this new requirement and keeping people on policy, even after they file claims," she says.
A patient's right to appeal
Then
When a patient's medical treatment for a serious illness fell into an unproven or experimental gray area, insurers could refuse to pay for it without having to give an explanation. Some states had consumer protections in place for these rare instances; others did not.
Now
Under health care reform, private insurers must tell you why your claim was denied and the steps you can take to challenge their decision. If your health insurance company still denies coverage after its required internal review, you can request an external review by an independent organization with the power to overturn the decision.
"This issue dates back to what kind of health care is known to be effective," Chollet says. "Since we didn't have and still don't have any arbiter of what is considered effective health care, any innovation in health care can be deemed experimental, and coverage can be denied. One of the goals of health care reform is to establish those standards of care."
Corlette calls Obamacare's right-to-appeal provision a step in the right direction.
"This is the first time we've had a national standard for internal and external appeals," she says.