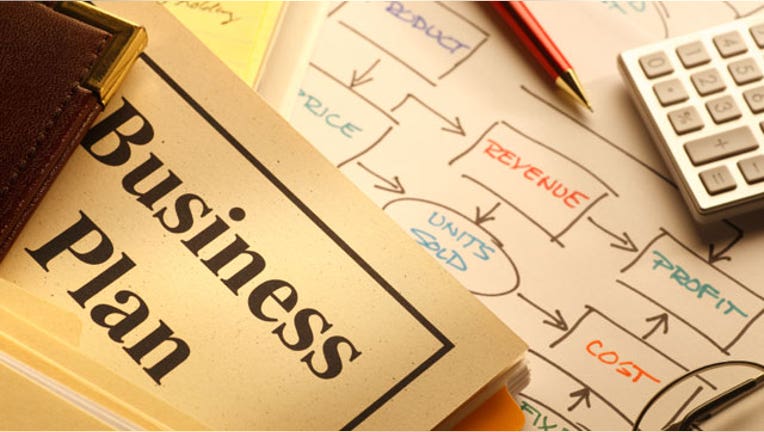 Don't beat yourself up over poor time management, tardy financial planning or out-of-date technology. Instead, break those bad habits and establish good ones in 2012.
It's easy to beat yourself up over your bad business habits. But whether your personal weak spot is letting expense receipts pile up (guilty), ignoring your LinkedIn account or playing fast and loose with tech security, it's simpler than you think to break the bad habits that are holding back your business.
Here are seven bad business habits to break this year — and the tools you need to establish healthy new ones.
Bad Business Habit No. 1: Putting your data at risk Forty percent of small and midsize companies have had their data security breached as a result of employees visiting outside companies, according to a survey by GFI Software. Yet a separate study by Carbonite found 57 percent of small businesses have no plan in place for dealing with a data disaster.
Don't keep your head in the sand when it comes to protecting your (and your customers') data. Create a plan to back up your data regularly, set policies for employee use of social media and the Internet, and install software to monitor and protect your network. The FCC's Small Biz Cyber Planner can help you create a customized cyber-security plan for your business.
Bad Business Habit No. 2: Being disorganized In a recent study by Oasys, more than one-third of employees admitted they waste up to two hours a day searching for emails. Sound familiar? On an individual level, disorganization causes confusion and hurts productivity. On a business level, failing to create systems and procedures means your business isn't scalable.
Use online project management tools like Basecamp or Zoho Projects to get everyone — even independent contractors and remote employees — on the same page. And take the time to develop and document procedures in operations manuals and employee handbooks.
Bad Business Habit No. 3: Skimping on sleep Wish you had more hours in the day? Don't try to create them by burning the midnight oil. A study by researchers at the West Virginia University School of Medicine found that sleeping less than five hours a day doubles your risk of heart attack or stroke. The good news is that even one night of restful sleep can make a big difference in your performance. Regular exercise, healthy eating habits and a consistent bedtime all help make it easier to wind down at the end of the day.
Bad Business Habit No. 4: Ignoring social media If you still think your business doesn't need to get involved in social media, you're making a big mistake. According to the 2011 Chief Marketer Social Marketing Survey, 73 percent of businesses now use social media in their marketing campaigns, and 15 percent plan to start in the coming year.
In other words, in a year's time, a mere 12 percent of businesses will not be using social media. Do you want to be left out? If so, keep doing what you're doing; if not, get familiar with Facebook, Twitter and LinkedIn and find out what they can do for you. Yes, social media can be time-consuming. Simplify matters by using tools like HootSuite, NutshellMail and Sendible to manage your accounts.
Bad Business Habit No. 5: Standing still In case you haven't noticed, the world is going mobile. Consumers and businesspeople alike are increasingly researching, shopping, buying and connecting with companies on their smartphones and tablets. But in a recent survey by Constant Contact, 72 percent of small businesses admitted they haven't yet incorporated mobile into their marketing efforts, and just 13 percent have a mobile-friendly website.
Don't be left behind. Use tools like mobiReady and Network Solutions' goMobi to evaluate your business website's mobile-readiness and quickly make it more mobile-friendly.
Bad Business Habit No. 6: Ignoring your cash flow One-third of small businesses polled in a recent Rocket Lawyer survey said at least 25 percent of their customers are more than 90 days late on payments. Customers in all industries are paying later, which means staying on top of your business's finances is more crucial than ever.
Accounting software like QuickBooks now offers sophisticated dashboard features to help you keep real-time tabs on your cash flow. Don't know how to read a spreadsheet? Your local Small Business Development Center or a SCORE mentor can get you up to speed.
Bad Business Habit No. 7: Thinking short term It's easy to get caught up in the day-to-day duties of running your business. As small-business owners, we're constantly busy putting out fires. But if you don't set aside time to sit, think and plan for your business's future, that planning simply won't happen. Schedule some time every week, even if it's only an hour, to review your business's progress and your goals.
And make time once a quarter (at minimum) to get out of the office for an uninterrupted, in-depth strategy session with your key people. The only tool you need for this one is your brain.