6 Ways You're Sabotaging Your Job Hunt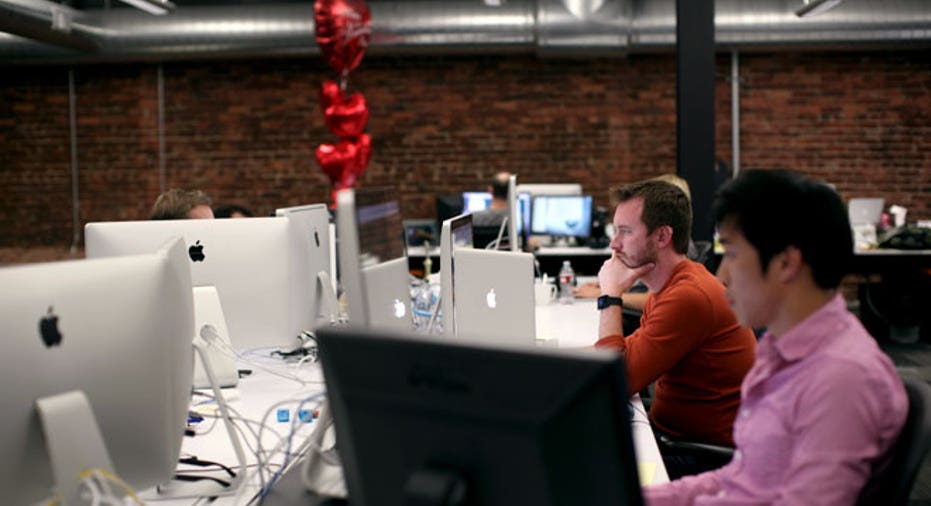 The job hunt isn't easy. Talk about an understatement, right?
But, seriously, in today's tough job market, even the most innocuous things can make or break your chances of nabbing that plum gig. Don't believe us? Check out what these two HR experts had to say about the eight biggest interview mistakes people make.
But there are a few easy things that you can do to improve your job search, like avoiding these six self-sabotaging moves. Case in point: Ever heard of the 60-second mistake? Neither had we!
Self-Sabotage #1: You're Not Making Friends at Your Dream Company
"The most common way to get hired is through an employee referral," says John Sullivan, a management professor at San Francisco State University who also runs a human resources consulting business. Translation: It's not enough to just hear about a job through a friend or a friend of a friend—you actually need to drop a current employee's name during the interview process or have that person push your resume in front of the hiring manager.
If you don't know anyone (or, preferably, more than one person) at the companies that you'd love to work for, it's time to put yourself out there. But ditch the old-school give-out-your-business-card-at-crowded-networking-events tact, and instead be strategic about building a few relationships at places where you want to land, like attending a talk or panel that someone from the company is participating in.
Self-Sabotage #2: You're Too Quick to Hit "Apply" to a Job Posting
You swear that you're being diligent about your job search, poring over postings on a daily basis and studying the descriptions carefully by looking for keywords that strike a chord with your interests and experience.
Well, we've got news for you: Your so-called diligence is really a breeze-through rush read. According to a new study conducted by TheLadders, most people spend less than 60 seconds reviewing a job posting before deciding to apply or pass. And, in this case, speed does not equal efficiency, because when job seekers fire off applications too quickly, hiring managers get inundated with candidates who aren't a good fit, almost guaranteeing that most folks only receive that dreaded "why am I not hearing back from anyone?" radio silence nonreply.
Self-Sabotage #3: You Still Believe That You'll Find Your Next Gig in a Job Posting
This advice comes from Dorie Clark, a strategy consultant who studies hiring trends and practices. We all know that the good jobs are often the ones that don't get advertised—and Clark believes that this principle applies to more than just hearing about a great gig through word-of-mouth before it lands on Idealist or on one of the other free-for-all sites. According to Clark, "The people with the most interesting careers literally invented jobs that didn't previously exist."
In her new book, "Reinventing You: Define Your Brand, Imagine Your Future," Clark tells the story of Joanne Chang, a Boston-based restaurateur who spent years working as a management consultant before deciding to pursue a dream career as a professional chef. Her approach to making it happen: Chang started a letter-writing campaign to every top chef in the city—and quickly landed a made-for-her gig with the city's renowned culinary guru Lydia Shire.
Self-Sabotage #4: You Don't Have a Blog or Other Online Work Presence
Sullivan warns that too many job seekers make the mistake of not bringing their résumé to life—i.e., to demonstrate your ideas, your charisma, your you-ness. The best way to sell yourself is to sell your work, and the best way to sell your work is to, well, show it.
In order to be competitive in today's marketplace, says Sullivan, you must, must create an online outlet for your expertise. So if one of your key strengths is being "solution-oriented," get creative about how you've put that skill to the test. Write a blog post or record a podcast on, say, "The Top Five Problems in Every Workplace and How to Solve Them."
Self-Sabotage #5: You Don't Have an Elevator Speech
"You think it's obvious how perfectly your skills apply to that awesome position," says Clark. But to the hiring manger, it may not be so "obvious," so you have to connect the dots for them. But as you're telling the story (in a cover letter or during an interview), make sure it's concise, comprehensive and compelling. Clark and Sullivan call this an elevator pitch.
"Explain exactly how you will apply your skills and previous experience in a new gig," says Clark. "Most people get flustered when trying to explain who they are and what they do," adds Sullivan, so a polished "this is me" speech can go a long way in keeping you top of mind with the right people. Write it out, test it out on friends and record yourself practicing it. You should be able to recite your elevator speech with the same confidence that you spout off your Social Security number and address.
Self-Sabotage #6: You're Overshooting Your Salary Expectations
Carolyn Leadbeater, an executive recruiter at the New York–based firm Quantum, says that quoting a too-high salary range is the number-one way that job seekers take themselves out of the running for potential positions. Her advice: When you ask for 60K on an application (knowing that you'd be happy with 50K), keep in mind that you're basically negotiating for a job that you haven't been offered. Besides, she says, "when you give a little bit of a lower number up front, no one will expect you to keep to it exactly." So do your research and suss out realistic salary ranges for what the average person makes in that position, as opposed to what you want to make.