6 Ways to Save Money on Rental Cars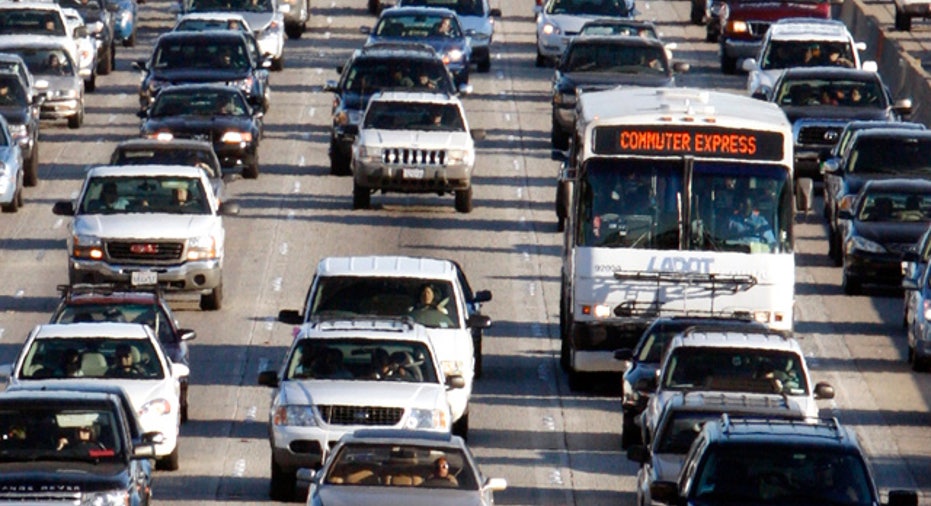 When you're planning for vacation or business travel, expenses add up quickly. In addition to hotel, airfare, food and souvenirs, you may also need a rental car. And renting a car can add a steep increase to your travel bill.
In addition to the sticker price of the rental, you must consider fuel, insurance, parking fees and other expenses, which often vary based on the type of car you rent. But frequent travelers and rental car experts say renting a vehicle doesn't have to be as expensive as it often is. Here are six tips to help you save on your next rental car.
Save at the pump
A large portion of what people spend on rental cars goes to fuel. But you can cut back on fuel spending. First, choose a fuel-efficient rental car. Many of the national car rental companies have online lists of fuel-efficient vehicles available, such as the Hyundai Accent, Ford Focus, Toyota Prius or Nissan Altima.
Second, use a GPS to make sure you're not unnecessarily driving extra distance, but rather than paying extra for a car equipped with GPS, buy your own, says Carol Margolis, author of "Business Travel Success: How to Reduce Stress, Be More Productive & Travel with Confidence."
If you use a smartphone equipped with GPS, you also can utilize the mobile app GasBuddy, which shows you the cheapest gasoline nearby.
Finally, don't pre-purchase gas from the car rental company if you expect to have time to fill up the tank before returning the car. If you buy gas from the rental company, be sure to drain the tank. On a recent trip, business owner Bowen Gines purchased a tank of gas at $3.99 per gallon from the rental company only because local gas stations were selling gas for $4.25 per gallon.
"It sounds like a good deal, unless you bring the car back with a half tank of gas, which we did," Gines says. "Then they make an additional chunk of change for each car."
Consider car sharing
If you are renting cars in larger cities on a regular basis or if you only need to rent a car for a few hours, look into car-sharing services. If car sharing is a fit for you, you could save money by using car sharing rather than renting a car.
With car sharing, you can essentially rent a car by the hour. In many cases, you may be renting from the car's individual owner, who probably doesn't need the car on a daily basis, rather than from a corporation. As of October 2012, there were an estimated 1.8 million car-sharing members in 27 countries, including more than 800,000 in the U.S., according to the Transportation Sustainability Research Center at the University of California, Berkeley.
Some large rental companies offer car sharing. For instance, Enterprise CarShare and Hertz On Demand offer similar services, and Avis recently purchased Zipcar, the largest car-sharing network. But there are also plenty of small, grassroots companies such as RelayRides and Getaround, which offer the same services and may be less expensive.
Shop comparatively
No company is cheaper than the others on a consistent basis when it comes to rental cars. The rates depend on the trip particulars such as the dates and times the car is needed, the city where you'll rent the car, and the type of car you choose. Visit aggregator travel websites to compare bottom-line prices for each individual situation.
If prices look high for your destination across all rental car companies, consider checking pricing in nearby cities, says Joe Friday, a frequent business traveler and general manager of Amazing Keys, which provides replacement remote car keys. For example, Friday travels to Orlando, Fla., several times per year, and when the car rental prices in Orlando are higher than normal, he checks the rental car prices in Tampa, Fla. If the prices are lower there, it can be worth going to Tampa and driving 84 miles to Orlando to save money on the rental car, he says.
Book in advance
Rental car rates are based on availability. The more cars a rental company has available in its fleet on a given day, the lower the price will be. As cars become booked, the price on the remaining cars will go up. For that reason, you can save money by booking your rental car in advance rather than waiting until you get there when the lot may be almost empty.
"Reservation prices are always cheaper than the walk-up price at the airport," Friday says. "Even if you have to log in to your laptop or smartphone at the airport to make a reservation, it will be cheaper than the walk-up price."
If you have time to plan in advance, check the prices on a travel aggregation website, Friday says. There are several. Even if you don't book your car through such a site, using it for research can give you an instant reference on the prices for your destination.
Consider insurance carefully
If you're renting a car domestically, chances are the personal car insurance you already carry will cover rental cars. In other cases, your credit card may cover collision damage, but not necessarily liability or personal injury. Some car rental insurance policies seem to protect the rental company rather than the renter, says Shane Fischer, an attorney in Winter Park, Fla.
"Rental car insurance may be unnecessary if renters feel that they have adequate coverage from personal insurance or their credit cards, or if they are aware of their financial responsibility if something happened to the rental car," says Paula Lyons, a former car rental reservation agent and owner of the website Best Car Rental Tips. Just realize that when you choose not to purchase the insurance sold by the rental car company, you'll be responsible for dealing with the situation if there is an accident.
"I suggest to all renters to fully investigate any possible coverage they may have through their own insurance or their credit card, including the terms, conditions and restrictions of such coverage, before they get to the rental counter," Lyons says.
Choose the right car
Your car rental bill will be largely determined by the type and size of the vehicle you choose. Friday recommends avoiding the economy car or the cheapest car available.
If the economy car doesn't have all of the features you expect, it can "cost a fortune" to upgrade, Friday says. Instead, he always requests the compact car, which is the second-least expensive. Frequently, the compact cars are all taken, and in that case, a rental company may give you an upgrade to a bigger car at no charge. "I've reserved compact cars and driven out in midsize (and) full-size (cars) and minivans many times, all at no extra charge," he says.
Additionally, avoid paying for an upgrade. Consumer advocate Christopher Elliott says if you need to upgrade to a larger vehicle, understand that upgrade fees are completely at the discretion of the rental sales agent, and so they vary widely. It may be worth trying to negotiate with the rental agent because he has the power to lower it.