6 Ways Smartphones Can Aid College Searches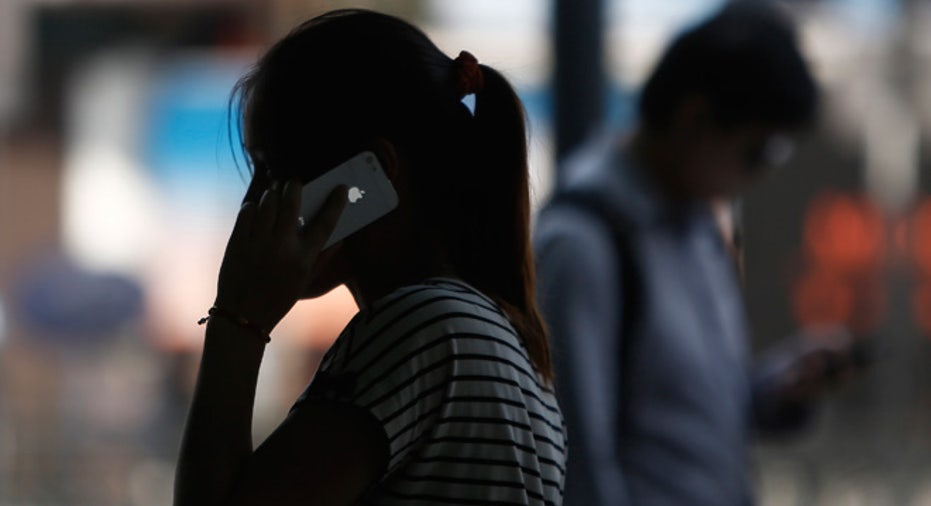 Choosing the right college at the right price is a daunting task, especially considering nearly two-thirds of Americans think pursuing a degree at any institution has become unaffordable, according to a Huffington Post/YouGov poll.
But mobile technology is making it easier for the budget-conscious student to shop for the best school -- and pay for it, too.
Smartphone apps and mobile-friendly websites offer a convenient way for students to gather information, stay organized and keep track of progress during the college admissions process -- saving time, money and worry.
Here are six areas in which mobile tech can help you get into college.
1. Learn how to pay for it all
Tuition prices at four-year colleges and universities grew by nearly 80 percent between August 2003 and August 2013, more than doubling the rate of growth of the Consumer Price Index, according to the U.S. Department of Labor.
Prices have climbed so far, so fast that ability to pay is the top reason students cite for why they don't go to college or drop out before graduating, says Justin Draeger, president and CEO of the National Association of Student Financial Aid Administrators.
"They self-select out of the process because they see the sticker price and think they can't afford it, but there are resources out there for them," Draeger says.
Before you decide you can't afford college, first learn your financial aid options by filling out the Free Application for Federal Student Aid, or FAFSA. The FAFSA determines which students are eligible for federal grants, private awards, student loans and work-study jobs.
Start the process on StudentAid.gov, a mobile-optimized website where students can find information and track their application status.
Financial aid can dramatically alter the "sticker price" of going to college. Net price is really what matters, and students should take advantage of a net price calculator to get a more accurate estimate.
2. Gather information
Finding accurate and comprehensive information about a particular college is a challenge, which makes it more likely a student will pick the wrong school at the wrong price.
"For marketing purposes, there are always pictures (on college websites) of kids looking happy on lawns, the a la carte menu of courses and extracurricular activities, but there is very little information on how prepared the student is to succeed there, or what other students have experienced that are like them," says Michael Staton, a partner at Learn Capital, a San Mateo, California, ed-tech-focused venture capital firm. "Misinformation happens because students don't really trust marketing materials, and so they rely on word-of-mouth networks of their peers and the parents and older siblings immediately available."
Word-of-mouth, of course, isn't the best option for making decisions. But mobile technology is improving the admissions process by allowing access to more information. Staton recommends using a startup called EduPath, which is rethinking "the whole applying-to-college thing."
Most schools charge an application fee, so students need to be selective about which schools they apply to. Traditionally, this requires weeks of research in books and online. EduPath and its College Passport app put all this information into one convenient, accessible place.
EduPath contains profiles of more than 1,200 accredited four-year schools, as well as honest reviews. Students can make suggestions to friends and use the app to build a well-researched, concise list of schools that interest them.
3. Stay organized
Researching college gets even more complicated once students are ready to apply.
They have to keep track of test dates and application deadlines, collect references and other supplemental materials and fill out a host of financial aid forms. Without a system for staying on top of it all, it is easy to miss opportunities to apply to schools or save money. EduPath also provides a task manager that organizes all students' applications and deadlines into one dashboard, but more general organizational apps work, as well.
"Evernote mobile is great to use for keeping yourself organized while applying to college," says Felicia Gopaul, CFP professional and owner of College Funding Resource, an Irvine, California-based firm that helps students secure financial aid.
Use the tagging feature on Evernote, a note-taking app with a desktop client, to keep track of scholarship information, such as the deadline for application, professions that the free money might be linked to, and teachers who might be used as a reference, Gopaul says.
And Sean Moore, CFP professional and president of SMART College Funding in Boca Raton, Florida, says students can use Evernote to plan college tours or catalog pictures of dorm rooms.
4. Open the lines of communication
Text messages are another valuable way mobile phones can keep students on track. The Heart of Florida United Way and YMCA of Central Florida recently launched a pilot texting initiative called "Going to College." The program allows students, parents or mentors to receive texts reminding them of registration deadlines at 14 different Florida schools, providing financial aid information and offering words of encouragement.
"Applying to college can be tricky for any student, but presents a real barrier to first-generation and low-income students who don't have anyone to help them," says program director Ray Larsen. "Way too often, these students are not aware of or miss opportunities for financial aid."
Communication is key for making college affordable at every stage of the process. While the "Going to College" initiative focuses on the application process, Uversity is a startup that focuses more on enrollment.
It's never been easy for universities to communicate directly with students, who have had to rely on static websites or hotlines to get information. With Uversity, a private social networking app and widget for colleges and universities, schools can connect directly with incoming students, and students can receive answers to their questions and assistance with difficult forms, as well as one-on-one attention from counselors.
5. Prepare for college exams
Standardized testing is a necessary, albeit painful, part of the college admissions process. High scores increase the chances for admission and scholarships, but many test prep courses are expensive, as are private SAT/ACT tutors.
Mobile technology helps make quality test prep more accessible to students of all socioeconomic backgrounds. The College Board, which produces the SAT, offers a test prep app that sends an official SAT Question of the Day.
Big test prep companies like Kaplan offer affordable materials via mobile apps. Tutor.com connects students with tutors via its mobile app, and eTextPrep sends students word-of-the-day text messages. SAT Up offers test prep with "personalized daily workouts" and progress reports. BenchPrep's adaptive learning system delivers interactive questions for every stage of the SAT and ACT.
Not all of these apps are free, but they are cheaper than most other options.
6. Buy textbooks
The cost of tuition gets all the headlines, but books are expensive, too. Textbooks and supplies cost the typical student at a four-year college $1,207 annually, according to The College Board. But a number of digital textbook services have emerged that make this material more affordable, not to mention easier to carry.
Gopaul recommends Scribd, Chegg and CourseSmart, three online bookstores that offer deep discounts on print or digital textbooks.
Apple also offers an iBooks Textbooks service, with digital versions of 25,000 textbooks that come tricked out with interactive animation, full-screen photos and videos, 3-D diagrams, quizzes and a note-tracking system.
Copyright 2014, Bankrate Inc.