6 Things You Should NEVER Buy Used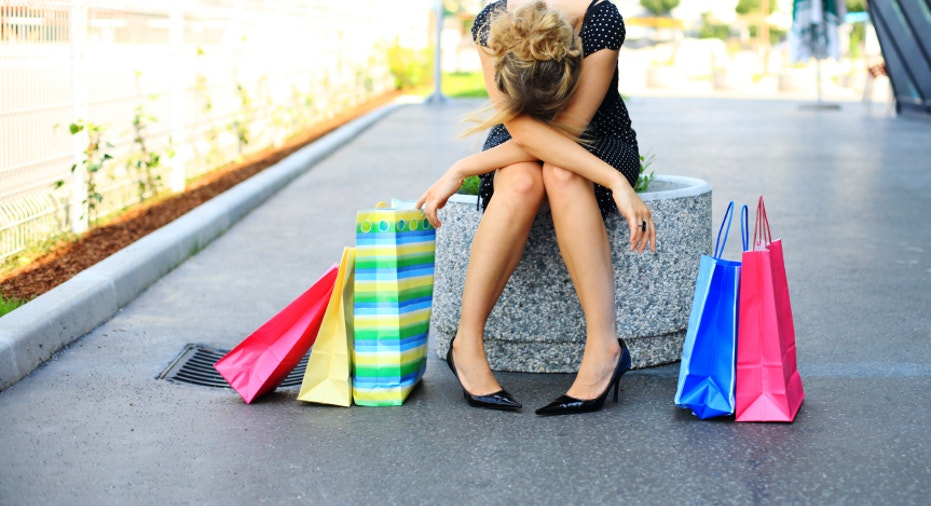 The weak economy has many cash-strapped consumers opting to purchase items secondhand, but buyers beware: Not all items are fit to be purchased used.
"When the economy first bottomed out, a lot of people shopped resale for the first time," says Adele Meyer, executive director of National Association of Resale Professionals.  "And once they get that first bargain, they're hooked, there's a real thrill to finding something that you get such a good buy on."
Members of the NARTS, which include resale boutiques and secondhand stores nationwide, reported a 12.7% growth in net sales in 2010.
From shopping at the Goodwill to picking up a discarded item on a street corner, finding gently-used items can save a lot of money. However, some items are better purchased new no matter what the cost savings.
We asked experts for the top six items you should never buy used, because they might end up costing you more in the long run.
Mattresses
Buying used bedding and mattresses can be risky for health reasons.
"[You] have to be very careful that people haven't discarded an item because of bedbugs—either knowingly or unknowingly," says Missy Henriksen, vice president of Public Affairs at the National Pest Management Association (NPMA).
Bedbug extermination can cost between a few hundred and a few thousand dollars, according to Henriksen, and they aren't the only critters you need to worry about. Dust mites, which can cause allergies or asthma attacks, can also be found in used mattresses, as can fleas. Fleas can lay dormant for up to a year without needing to feed, so they can be hiding in a mattress or boxspring with no activity for 12 months.
"It's just too risky to take in a mattress that has been in anyone else's home," says Henriksen. "Even if there are no live bugs in the mattress, there can be dead ones, and dead bed bugs do emit an odor."
Boats 
Because boats typically don't get serviced as often as cars, they are much more likely to have maintenance problems, according to John Thedford,  CEO of LaFamilia Pawn and Jewelry in Miami.
And when it comes to maintenance, the hull of a boat is much more difficult to repair than a flat tire.
"Our practice is to test the item before we write a pawn loan," says Thedford. "And it would be difficult, if not impossible, to test something such as a watercraft."
Buying used is all about knowing what you're getting, Thedford said, and when a test drive can't be performed and a diagnostic test would be prohibitively expensive, you're better off buying new.
"People have to take care of their cars because they drive them every day, but you can't say the same for a boat," he says.
Engagement Rings and Fine Jewelry 
"It's a bad idea to buy a used engagement ring directly from another individual," according to Marcy Roth, owner of fine jewelry boutique AccessoryArtists.com. "Unless they have the paperwork that documents stone quality you are taking a gamble."
Of course there are many professional jewelry resellers that specialize in the certification of estate pieces, but if you buy straight from another individual via eBay or consignment shops, you have no way of verifying quality, Roth says.
"How do you know that the stone is really a yellow sapphire? It could be a citrine or yellow quartz," says Roth. "Gold is the same thing. They can say it's 18 karats, but it could be 14 karats or even some type of plating."
Roth advises that as a general rule, fine jewelry should only be purchased from a trusted source or a designer; pictures on a computer screen can be very deceiving.
Baby Car seats and Cribs 
If there's any chance that you'll put your children at risk by buying a used item, it's not worth it.
"Fairly recently, there have been recalls on cribs that have an adjustable side because they were disengaging and catching babies' heads and hands," says Marcia Turner, author of the blog Thrift Shopping Tips.
Baby car seats are another potential safety hazard if you happen to purchase one used that is damaged, Turner adds. To the naked eye, it would be virtually impossible to determine if the underlying plastic is broken or chipped, or has been weakened through misuse, says Turner. If a car seat happened to be in an accident, the integrity of the seat could be compromised and your baby might not be as well protected as you think.
"Some car seats have built in fabric-covered seats and backs that cannot be removed and cleaned. Sure, you can scrub the plastic and hose the fabric down with disinfectant, but unless you can wash it in hot water, be aware that the seat may harbor germs that will come into contact with your baby's skin. "
Video Cameras and Digital Cameras 
You would think a used camera or camcorder could be a great idea for a kid or a senior like your parents or grandparents, but think about where they've been," cautions Christine Frietchen, the editor-in-chief of  ConsumerSearch.com, a product review Web site. "They could have fallen in a stream, or have a grain of sand from the beach in there that you might not notice."
Many new digital cameras can cost $40 or less, according to Frietchen, and they often come with a year-long warranty that you're not going to get if you purchase them used. Also, it's possible that used imaging equipment will have battery issues, as many of them come with rechargeable batteries.
"If you buy a used camera for $30 and then you have to go out and buy a rechargeable battery pack for $40, then you could have just bought a new camera with a warranty," says Frietchen.
It is possible to purchase refurbished cameras and video cameras from a manufacturer, and that's a good option as long as they come with a warranty, Frietchen warns.
Vacuum Cleaners
"Think about why most people get rid of an old vacuum," says Frietchen. "It probably doesn't work that well, and you don't want to spend the time taking it apart and cleaning all the hair out of the wheels."
While some people may think that putting a new bag in a vacuum means it's good to go, even that can be an issue: it can be hard find new bags for a discontinued vacuum model.
But bags can be the least of your problems when you consider wiring issues that can come with a faulty cord.
"Think about cords. Anyone with pets at home knows that dogs and cats like to chew on these things, and they short out," says Frietchen.