6 Key Email Marketing Tips for Fall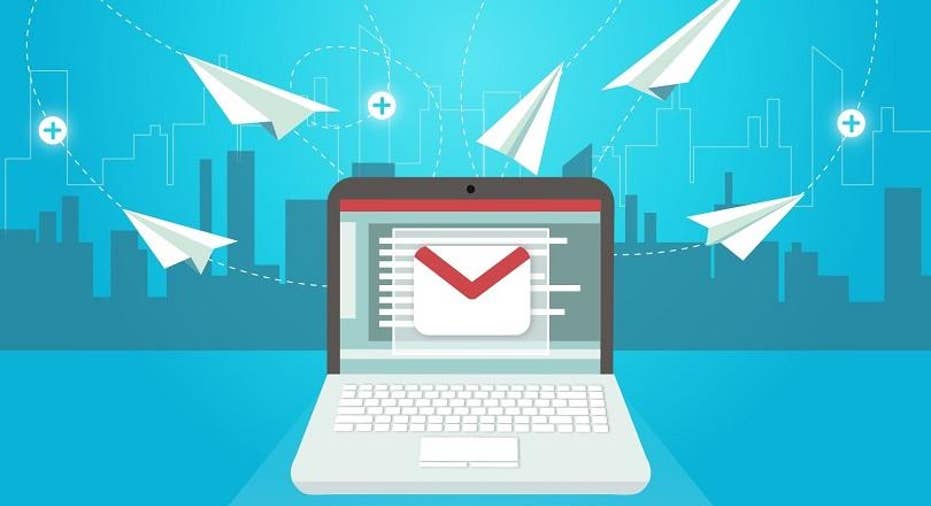 Fall is a critical period for your email marketing campaigns. How you execute your marketing strategies this season can make or break your holiday sales, swing the pendulum on customer engagement, and help your business build strong momentum into the winter to last through 2017.
To help businesses this fall, Campaigner, one of our Editors' Choices for email marketing tools along with MailChimp, has released The Email Marketer's Almanac, a fall-themed infographic and guidebook. EJ McGowan, General Manager of Campaigner, explained why the fall season is so important for small to midsize business (SMB) marketers.
"Fall is a critical season for email marketers for two reasons," said McGowan. "First, for companies that typically make most of their sales between Thanksgiving and Christmas, marketers need to be working at peak capacity in the fall in order to drum up early interest from holiday shoppers. For companies that aren't as seasonally driven, the fall serves as a critical planning period to hit the ground running for a successful new year come January 1."
Check out Campaigner's full infographic, embedded below. McGowan then broke down each tip in greater detail for businesses and marketers.
Source: Campaigner. Click on infographic to expand to full size.
1. Hand-Pick Personal OffersCampaigner's first tip is to hyper-personalize, particularly when it comes to e-commerce offers. Keep a comprehensive history of customers' past purchase data and craft an email and an offer that's so on-the-nose, they can't help but click it.
"Use segmentation to identify your target audience and tailor your message specifically to them," said McGowan. "For instance, recommend complementary items to past purchases or offer promotions for products they have shown interest in."
2. Implement Social SharingEmail marketing doesn't exist in a vacuum, far from it. To expand the natural reach of your campaigns, integrate with social media management and analytics. Campaigner recommends embedding social sharing buttons for websites and applications such as Facebook, Instagram, Pinterest, and Twitter directly in your email content.
"Integrate your email campaigns' content and imagery across all social channels to have the most powerful impact on customers," said McGowan. "This will increase brand recognition when they see consistent messaging both in their inboxes and on social media."
3. Re-Plant Seeds of SuccessTools such as Campaigner give you a wealth of data on each email sent and on every campaign. McGowan explained that fall is the perfect time to mine your campaign reporting data, queue up all of the most successful campaigns from the past year to give them a facelift to make sure they're timely and relevant, and then blast them back out to subscribers to get the maximum engagement possible during the holiday season.
"Use reporting tools to identify which campaigns worked and which ones didn't," said McGowan. "Then leverage this successful content in a new way with a new group of contacts to make the most of your assets."
4. Weed Out Inactive SubscribersOn the other side of that reporting data, it's time do to some subscriber and campaign triage. During this key marketing period, businesses shouldn't waste time with ineffective campaigns or inactive subscribers. Fall is a good time to cull what's not working and focus on what's effective.
"Email marketing is about quality over quantity in a couple ways," said McGowan. "Eliminate campaigns that just didn't hit the mark from rotation, and remove non-interactive recipients from your lists so they don't bog down deliverability rates."
5. Celebrate the HarvestOnce you've whittled down your subscriber base and crafted a slew of targeted fall campaigns, it's paramount to build customer loyalty through email marketing. McGowan said businesses should roll out a succession of deals and promotions throughout the holidays that are designed to reward your brand's most loyal customers.
"It's important to reward your best contacts with special deals," said McGowan. "Offer exclusive promotions to those who interact the most with your emails or create a special membership tier for your best customers to foster brand loyalty."
6. Make a Smooth Winter TransitionThe infographic above stops at five tips but McGowan added a sixth one: Ensure you maintain campaign momentum into the new year. When transitioning your email strategy from the holidays into the winter season, he said businesses should keep cadence and tone in mind.
"It's important to find the right cadence for sending messages in the busy fall and winter months so that recipients are aware of your holiday offers but aren't burned out by your emails come the New Year," explained McGowan. "Slow it down a bit and change messaging with a distinctively different campaign to help recipients switch gears with your brand after the holiday mayhem."
This article originally appeared on PCMag.com.