6 Hot Summer Jobs in a Tight Market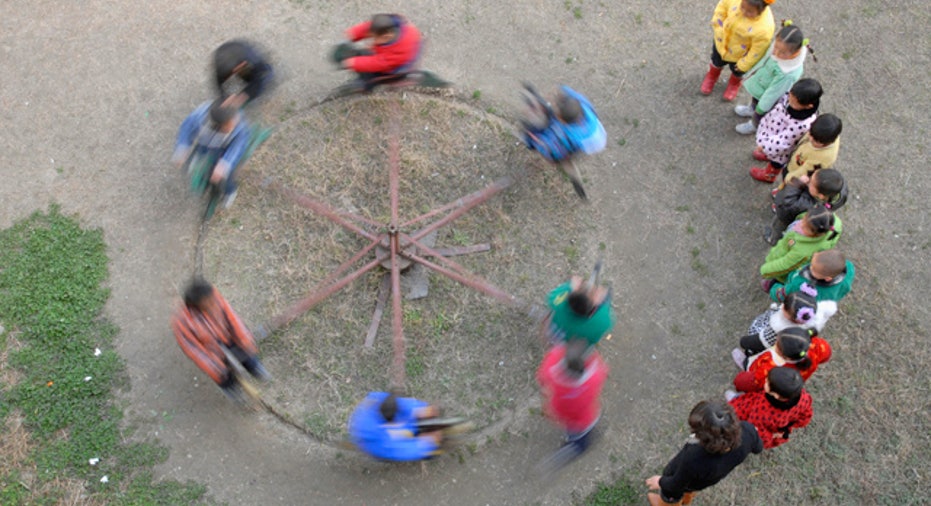 As the end of the school year draws near, high school and college students anxiously scan job boards and "help wanted" signs to secure a paycheck for the summer months.
What they're finding is a tough job market. In its annual teen summer job outlook, outplacement firm Challenger, Gray & Christmas Inc. predicted weak summer hiring trends that are nearly as grim as 2010's were. Last year, there were only 960,000 summer jobs added for teens, down nearly 17.5% from almost 1.2 million in 2009.
"Competition for jobs will be significant," said John Challenger, CEO of Challenger, Gray & Christmas, in a news release.
Young job seekers not only will compete with other teenagers, but in certain job categories like retail and food service, they may compete with recent college graduates and older workers.
Even if you find a summer job, you likely won't get rich. With a few exceptions, these gigs will offer only slightly more than minimum wage. According to the U.S. Department of Labor, a retail cashier earns a wage of $9.15 per hour. Though it's not just for retail cashiers in the summer, it's an example of the pay this type of job brings.
If you're still interested, below is Bankrate's list of the best summer jobs in 2011 based on interviews with potential employers and others familiar with summer job hiring.
Kid Around in Child Care
Summer may mean that young students no longer need to suffer the indignities of teachers, books or dirty looks, but they'll still need to be under the watchful eye of a caregiver.
Since mom and dad are typically still working, nannies, "mannies" and baby sitters are always in high demand. Laura Davis, an owner of College Nannies & Tutors franchises in three states, says she hires hundreds of young men and women each year for summer jobs.
Care.com uses its network developed with 3,000 local colleges to connect families with caregivers at universities across the country. Better yet, if you can line up work with the right family, you'll snare a gig where "work" consists of taking kids to the beach, the baseball stadium and a water park.
Enjoy the Great Outdoors as a Camp Counselor
Parents send their kids to camp for a day, a week or a whole summer, and counselors get the chance to teach youngsters skills like canoeing and camping. But time outdoors isn't the only perk, says Sandy Blondin, school services and day camp coordinator for Fox Valley Special Recreation Association in Aurora, Ill.
Her organization hires more than 100 staff members each summer for its day camps, and they gain skills that will benefit them long after they leave.
"Being on a summer day camp staff offers important skills in team building, leadership, problem-solving and child development," Blondin says.
Thousands of positions open up over the summer months. Prospective counselors can find jobs in every state through several websites including the American Camp Association, Summer Camp Jobs and Camp Channel.
Get in the Swim of Things as a Lifeguard
Pull out your zinc oxide and swimsuit. As pools open for the summer and lakes warm up from frigid winter temperatures, plenty of options to lifeguard will be available. According to the job search engine Simply Hired, there are currently more than 1,000 openings for summer lifeguard roles.
"These numbers are promising for those looking for employment this summer," says Daniel Greenberg, Simply Hired's chief marketing officer. "The key is to apply early."
This summer job comes with plenty of perks, including frequent swim breaks and the best spot on the beach.
Have Fun at an Amusement Park
From supervising the rides to hawking cotton candy, theme parks have plenty of summer jobs.
For example, Six Flags Great America near Chicago hires 3,200 seasonal employees to maintain the grounds, sell tickets and entertain the crowds, says spokeswoman Meredith Kelleher. Other major amusement companies, from the Disney empire to Cedar Fair Entertainment Co., also will be hiring by the thousands.
Parks across the nation typically include free admission as a job benefit, so you can ride that roller coaster as many times as you want.
Go to the Mall
Outside of leisure and hospitality services, people ages 16 to 24 are also likely to be employed in the retail sector.
You'll find the biggest collection of retail stores at your local mall. Hiring spikes during the summer, as tweens and teens make the mall their de facto hangout, says Shoshana Puccia, senior marketing director for the Glendale Galleria near Los Angeles. Though the center typically employs about 3,000 people, hiring spikes from 10 percent to 25 percent as stores fill summer jobs.
"Working in (a retail store) is a great way for people to learn sales and improve their social skills," Puccia says.
From clothing retailers and sporting goods stores to the smoothie shop, there's plenty of diversity and never any shortage of ways to spend every penny of your weekly paycheck.
Work for Yourself as an Entrepreneur
Sometimes, the best summer job is the one you create yourself. A lemonade stand might not cut it in your teens or 20s, but car-washing, dog-walking and window-washing are all businesses that have low overhead and high demand.
You can also take a high-tech route. In their spare time last summer, Ohio State University student Ben Gilbert and a friend developed an iPhone application, SeizeTheDay, that helps people manage their tasks. Since it was added to the iPhone app store, free and paid versions of the app have been downloaded more than 225,000 times -- though Gilbert declines to share his total haul.
The best news? You get to hire and fire yourself.