6 great gadget gifts for Father's Day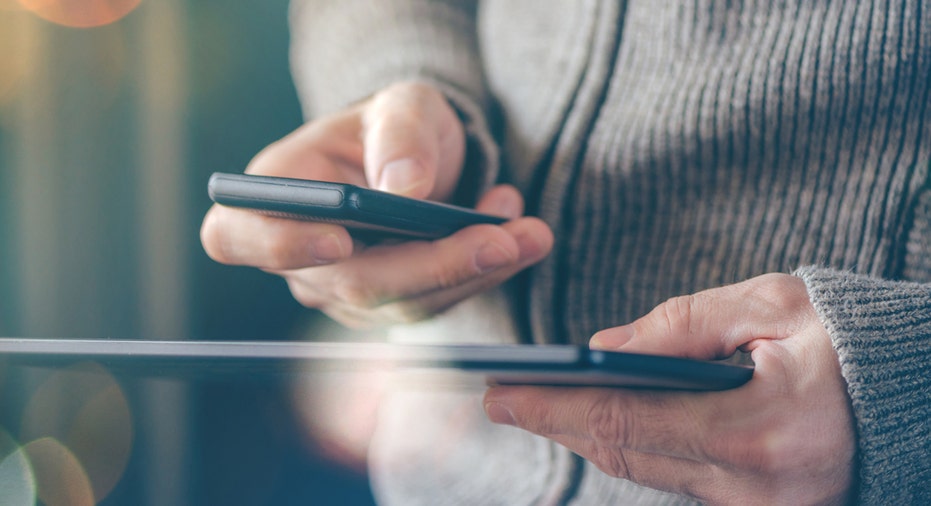 Father's Day is fast approaching. If you're still trying to figure out how you're going to thank dad for all the things he's done for you over the years, you're in luck, especially if he likes gadgets and gizmos. We've combed through countless products to find some of the best stuff to make your dad happy this Father's Day (and keep your wallet happy, as well).
For the Dad Who Loves His Tablet: Flipy
Price: $49.98 on Amazon
If dad is always on his tablet, this may be a great gift. Flipy is a pillow-like tablet stand that can free up his hands and keep him comfortable when he cozies up with his tablet after a long day. "It's odd looking, but seriously functional," Juliette Fassett, the inventor of Flipy, said. "You can move it from table to couch to bed and it works every time."
For the Music-Loving Dad: RunPhones
Price: $39.95 corded, $99.95 Bluetooth
If your dad heads to the gym or out for a run, and returns to complain that his earbuds are always falling out, RunPhones may be the perfect gift. The headphones are inside a headband and you can separate them to wash the band as needed. They come in a variety of colors and sizes so you can customize them to be perfect for your dad.
For the Traveling Dad: Oaxis AirScale
Price: $59
When Dad flies, whether for work or leisure, the Oaxis AirScale can help ensure the luggage he's bringing won't be overweight (ultimately helping avoid any additional fees at the airport). Best of all: The AirScale doubles as a charging port for his devices.
For the Dad Who Can Never Find His Keys: Chipolo
Price: $24.99
If your dad is always searching for his keys (or wallet, or cell phone … or pretty much anything), Chipolo may be his new favorite gadget. This small, flat chip is a Bluetooth tracker he can attach or place on any of his favorite items and then use the paired app, or double click the fob, to see where the item is in the house. He can even place one on his bike as an added security feature to help him know where it is. Pro tip: Your mom is going to be jealous and want a Chipolo, or two or three, of her own. Fortunately, there's a discount for buying multiple Chipolos, so stock up now for her birthday, Christmas or Mother's Day.
For the Note-Taking/Writer Dad: Rocketbook Wave
Price: $27
Dad can use the Pilot FriXion pen to write to his heart's content in the spiral-bound Rocketbook Wave notebook, which comes in two sizes. Once all 80 pages are filled up, he simply takes photos of them with his smartphone and uses the paired app to send them to the cloud storage he already uses. There are also symbols on the page that help sort and organize his content to make finding it later a cinch. After this, he puts the notebook in the microwave. That's right, the microwave. Microwave the notebook on each side, with a mug of water on top, and the pages appear new again. No more buying multiple notebooks or having to find places to store them all.
For the Handyman Dad: eTape16
Price: $29.95 standard, $49.95 Bluetooth
When dad takes on his next project around the house, he'll want this measuring tape in his tool belt. No longer will he have to squint at the tape itself to figure out the exact measurement, as the eTape16 has a digital reader on the top that will tell him. Plus, it can convert the measurements to different metrics and store two in memory for future reference. The Bluetooth version allows him to create and customize Excel worksheets with his measurements, as well as prepare cut lists for larger projects.
Paying for the Perfect Father's Day Gift
Whether you decide to purchase any of these or something else for your dad, consider buying it with a cash rewards credit card, as getting cash back from the card is like giving yourself a gift. These cards usually require a good or excellent credit score to qualify, so if you haven't built up your credit enough to have access to one of these premier cards, consider using a credit card for fair credit to help build your credit profile (you can find out where your credit stands using Credit.com's free credit report summary).
More from Credit.com
This article originally appeared on Credit.com.
Brooke Niemeyer is the Deputy Managing Editor – Syndication for Credit.com. She writes about a variety of personal finance topics, with work featured on CBS, TIME, The Huffington Post, MSN, FOX Business, Business Insider, Yahoo Finance and other publications. She has a Master's degree in Journalism from New York University and was a reporter for NBC before joining the Credit.com team. You can follow her at @RNYBrooke. More by Brooke Niemeyer