6 Expected Design Trends for 2013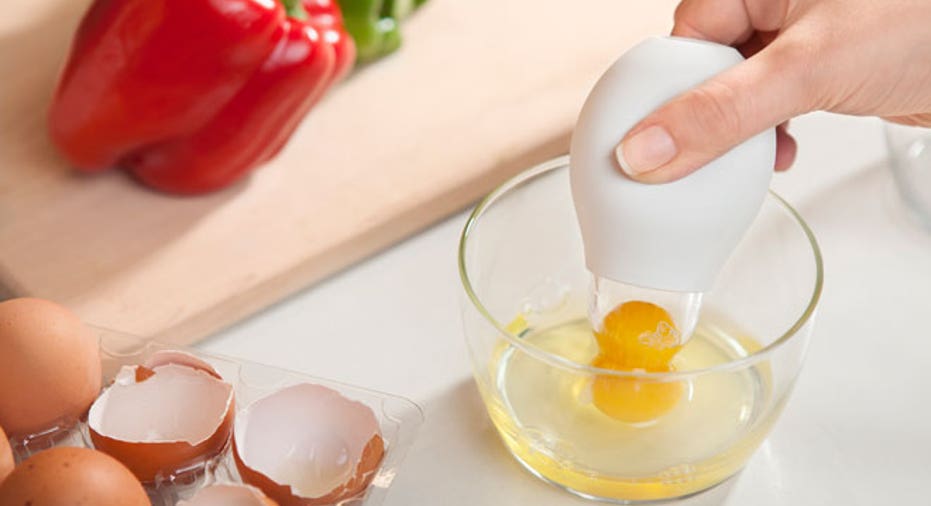 NYC-based startup Quirky Inc. takes crowd-sourced ideas for "cool" new products, puts the ideas through a rigorous voting process and then manufactures the winning designs, selling them to retailers liked Bed Bath & Beyond (NASDAQ:BBBY), Target (NYSE:TGT), Best Buy (NYSE:BBY) and the Container Store.
Julia Troy, a product designer at Quirky, describes the design process as an intensive collaboration between an online community and Quirky's in-house design team.
"Once we find an idea that makes sense and vote on it, it comes to the product team, where we kickstart the whole process. We figure out what the problem was that [the person behind the idea] was trying to solve, and from there we start [conceptualizing], prototyping and making mockups and sketches," she says.
"Then, we present to the online community, brainstorm, make some education decisions, and then, we finally figure out whether the product can be made. We post it on the 'Up and Coming' part of the website, and if it gets enough traction and attention from retailers, and if it's priced appropriately, then we make it!"
Getting weigh-in from an online community of would-be inventors and designers gives the Quirky team a "nice little check-in," says Troy, and also provides a good understanding of what's hot right now – and what's not.
Troy, who has worked on everything from toys and kitchenware to sporting and medical goods, shared with FOXBusiness.com the six up-and-coming design trends she expects to see in 2013.
No. 1: Muted Colors
"Five years ago, everything was bold and bright," says Troy, comparing the colors used to those found in a toy store. "Everyone was adding splashes of bright red to kitchen products."
"Today, color is still relevant, but it's softer and more muted in hue." In terms of specific colors, Troy says yellow is big, and has her eye on a darker burgundy.
No 2: Geometric Patterns
"Patterns are very common, and add a nice little accent," says Troy, "but they're tricky, because they date a product quickly." She says that the hot trend is subtle geometric patterns, "whereas a couple of years ago [patterns] were more in your face."
No 3: Functional, not Frivolous
"I compare product design to fashion, where sometimes you see a look that is very over-accessorized, and it looks like you're trying to hide something," says Troy.
"We're very honest in our designs and don't add anything frivolous … anything that we add has a reason to be there."
No 4: Matte Is Back
"With design, something is really hot and then within one year it's so old!" says Troy. "With electronics in particular, everything was high gloss, which seemed so cool and so sexy, and now it's back to matte, sleek looks, like the Batmobile."
No 5: Materials Matter
"Silicone in the kitchen [for cooking tools] just makes sense – it has a nice quality and gives you control, much nicer than a rubber," says Troy.
"We're also adding a lot of metal accents, which adds a touch of quality. Think of the iPhone … the metal backing used to be plastic, but now it's metal, and we're pulling that detail in."
No 6: Playing for Emotional Attachments
Troy says that consumers are tired of feeling that things are only going to last for a brief period of time.
"If it's only going to last a minute, why buy it?" she asks.
So Troy says the Quirky team tries to evoke an emotional feeling and create an instant personal attachment to its products.
"You pick something up because it looks great, but it also has to work well – form and function are very relevant and have to coexist together."