6 Easy Steps to an Extreme Office Makeover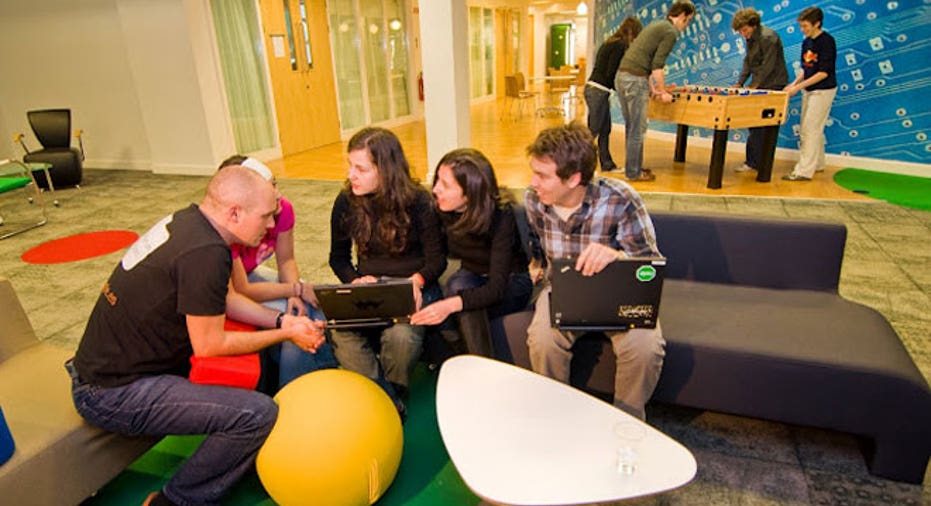 Businesses searching for a way to lift employees' spirits should consider an office makeover.
Jenny Gauld, lead interior designer for turnstone, which offers furniture solutions for small businesses, said  a work space makeover can help boost morale around the office, as it shows employees they are valued and their needs are a priority.
"Providing a space that supports workers' needs – physical, mental and emotional – is a simple way for employers to reinforce their commitment to their team and re-establish trust in the office," Gauld told BusinessNewsDaily.
Gauld offers several tips for a creating a work space that supports employees in all aspects of their work:
Think like a great urban planner: Vibrant cities have various zones, and every great work space should as well – zones to play, concentrate, collaborate, socialize and create. Employers must look at the type of work their team is doing on a daily basis and try some office feng shui by rearranging current work areas to create distinct zones that either offer privacy or welcome interaction from co-workers. Remember to provide furniture and supplies applicable to each zone – headphones in private areas and couch or comfortable chairs in collaboration spaces.
[The 10 Coolest Office Spaces]
Treat the office like a booth at a busy restaurant: Every great space should have an element of hospitality. It's important for an office to be a welcoming environment for employees. By providing a hospitality area, employers send the message that they care about their workers' wellbeing. Provide a station with coffee, mints, ibuprofen, snacks and other supplies. Employees will appreciate the convenience of having those necessities right at their fingertips.
Let the inmates run the asylum: Creativity is enabled when people are free to be themselves, and loyalty is established when employees genuinely feel like they are part of a company "family."  Express the personality and culture of the company by encouraging employees to personalize the space with photos, decorations, iconic items and selecting music to play aloud. It's a great way for workers to feel engaged in the company's decisions and create a more "homey" feel.
Provide supportive furniture: Although it may seem like a small detail, providing quality furniture that supports employees' bodies and minds will help boost performance and wellness and can even help offset some of the damage done by the sedentary lifestyles many workers embrace during non-work hours. Incorporating furniture that supports different postures is also very important.
Incorporate elements of fun: All work and no play will not only make employees unhappy, but ultimately unproductive. Try to incorporate elements of fun in the office – whether it's adding a Ping-Pong table or a lounge area for breaks – to show the team that work doesn't have to be all work.
Add color, color, color: Color can have a surprisingly large effect on employees' moods. Consider painting one or two walls a bright color or adding colorful accents throughout the office. Studies have shown the color blue helps workers feel calm and productive, while red is great for tasks that require attention to detail. Most companies have a color or two that represents their brand or logo, so try incorporating those throughout the office as a way to enhance the culture.
Originally published on BusinessNewsDaily.