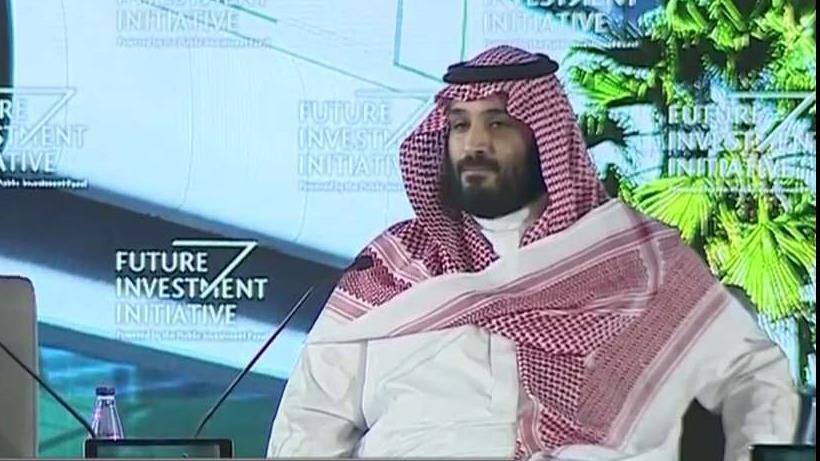 Saudi Arabia's crown prince Mohammad bin Salman, who is set to meet President Trump at the White House on Tuesday, arrives in the U.S. after having made major changes in his kingdom's policies.
The 32-year-old leader, who plans a multi-city tour of the U.S., aims to promote investment opportunities, strengthen ties between the kingdom and the U.S. and assure Americans that he will return Saudi Arabia to a moderate for of Sunni Islam.
The prince, who goes by the nickname "MBS," is on a mission to wean his economy off oil, attract foreign investment and diversity the economy, which he outlines in his "Vision 2030" blueprint. And in less than a year's time, the prince has already made big changes to ensure his vision comes true.
Here are the 6 biggest changes the prince has made so far.
1)    Implement pro-business regulations
The crown prince is moving the kingdom towards a more business-friendly regulatory regime. The pre-eminent showcase for this change will be seen in the creation of a futuristic city, known as Neom, that will have regulations designed by business people themselves. "The project today does not have a population so the regulations will be formed in a way that instigates, encourages the businesses," Salam told Maria Bartiromo last October. "This is the first time in the world where the regulations are  designed by business people in order to encourage them [and] their businesses." The futuristic city, which will be located on the coast of the Red Sea, will span more than 10,000 square miles, and will cost more than $500 billion.  The city will also be a "leader in solar," have self-driving cars and "all kinds of robots," the prince said.
2)    Wean the country off oil
As of Jan. 1, Saudis are now paying a lot more for gas as well as other customer goods and services. Its state-owned Aramco, the world's biggest oil producer, jacked up its prices at the pump by as much as 127%. Additionally, the country added a 5% sales tax on customers' goods and services to boost the government revenues from sources other than oil.
3)    Allow women to be able to drive
After a long-standing ban, women in Saudi Arabia will finally able to drive in June. Last September, bin Salman made the final call to reverse the ban saying, "Women are half our population. They are a capable half of our population. Without them we cannot move forward," he told reporters, adding there is "no wrong time to do the right thing." The move is expected to spur growth by giving women a much biggest role in the economy. Today, only 22% of women are active in the workforce in Saudi Arabia, Bin Salman is aiming to lift that to 30%.
4)    Allow women to watch sporting events
Less than a month later, officials announced that women will also be allowed into three of the country's biggest stadiums. The ban, which was lifted in early 2018, will allow women into three arenas in major cities, according to a statement issued by the General Sport Authority. The venues were previously male-only but they will now begin to accommodate families. Previously Saudi men and women are customarily separated in public spaces.
5)    Grant visas to tourists
Tourists are now able to visit Saudi Arabia for the first time. The kingdom started to issue its first tourist visas in early 2018. The visas were previously restricted to people traveling to the country for work or to visit its holy sites. The move is part of the kingdom's plans to grow its tourism industry and increase jobs in that sector. The country has already announced several projects to attract tourism, including building a series of resorts of the Red Sea's sandy coastline. The goal is to attract 30 million visitors by 2030, up from 18 million in 2016.
6)    Return cinemas to the kingdom
Last December, Saudi Arabia lifted its 35-year-old ban on movie theaters. The country began granting commercial movie theater licenses early this year and plans to open its first cinema later this month. Multiple international and regional chains are already making plans to open theaters in the country.