6 Apps That Can Save You Money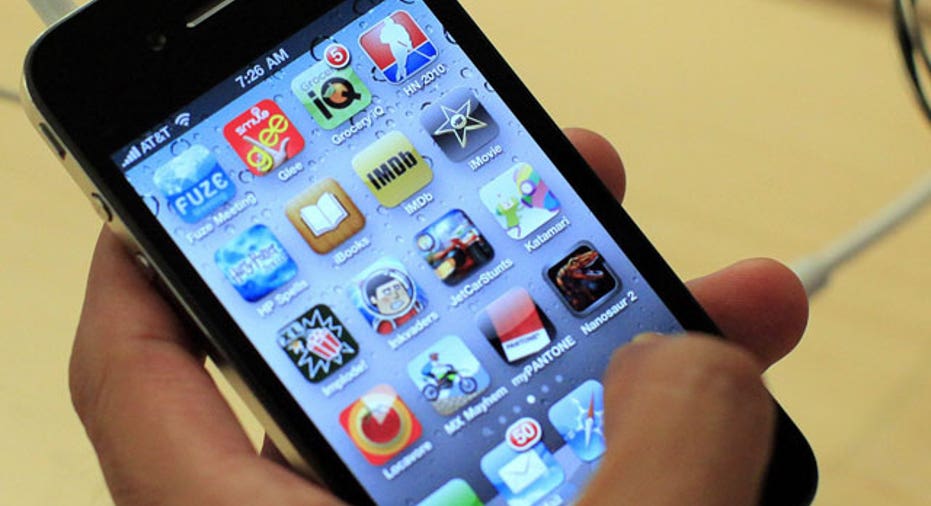 Your computer and smartphone are good for more than following friends on social media and receiving emails. Let these devices work for you buy utilizing apps and sites that can help you save – and even earn – some cash.
These indispensable tools can help you keep track of your loyalty cards, buy discounted gift cards, save while you shop and more. Just be sure to read the fine print associated with any app you are looking to use so you understand how they work, what data, if any, they collect and how your information may be secured.
Having said that, here are few money-saving apps and sites to consider downloading to your smartphone.
1. ShopAdvisor
This app allows you to compare prices and set price thresholds on items you are interested in. You can also receive notifications if your desired price is reached or if you happen to pass by a store where your desired items are available.
2. Shopsavvy
When you're in-store, use this app to scan the barcode of an item to see prices at nearby retailers as well as online so you can decide whether to buy now or later, here or there. It also provides price history and product reviews and you can sign up to receive daily or weekly deals.
3. Stocard
If loyalty cards are weighing down your keychain, this app is a must-have. Simply scan your loyalty cards into the Stocard app and get instant, easy access to all their benefits in one place. When you're at the register, open the app and show the store's barcode to the cashier, or scan it if you're in a self-checkout aisle.
4. BestParking
If you'd prefer to drive into the city rather than take public transportation, use this app to quickly locate all the nearby garages, their rates and instantly downloadable coupons. It will also provide street parking info (if you're lucky enough to find a spot).
5. Cardpool
Buying discounted gift cards is a great way to save on your purchases. This site and its mobile app can save you around 2% to 35% on gift cards from stores like H&M or PetSmart when you order them directly from Cardpool. Whenever you're getting read to shop at a specific site or store, check the app to see if there are gift cards available.
6. InboxDollars
This app and website enables you to earn a little extra cash by doing basic tasks like taking surveys, playing games, signing up for offers and shopping. If you like to spend time online, this app can help you make a little bit of money while you play around.
Remember, while these apps can certainly help you save, you want to be careful about spending just to get discounts or loyalty points. Doing so could easily negate your savings — and potentially hurt your credit. You can see how high credit card balances may be keeping you from a good credit score by viewing your free credit report summary, updated each month, on Credit.com.
More from Credit.comHow to Get a Credit Card With So-So CreditWhat's the Average Credit Score?Is Chase Freedom's 5% Cash Back Right for You?
This article originally appeared on Credit.com.
Trae Bodge is an accomplished lifestyle journalist, TV presenter, spokesperson and educator, specializing in beauty, tech, apps, toys, gift guides and smart shopping.
She has appeared as an expert on dozens of TV shows and radio networks, including Today, Rachael Ray Show, Steve Harvey, Extra, Inside Edition, CNN, Reuters, CNBC.com, Better.tv, NBC's New York Live, WINS, WNEW, Sirius Radio and numerous FOX, ABC, CBS and NBC affiliates. Trae has been featured as a beauty taste maker in Elle, Redbook, InStyle and Essence, and she has bylined articles for USNews.com, ThisThatBeauty, XOJAne.com, Mainstreet.com, Steveharvey.com, and AllYou.com. More by Trae Bodge