6 Apps for Hard-Working Parents
From healthy dinners in a box, to digitally keeping track of children and more, FOXBusiness.com combed the ranks of today's startup community to find services aimed at making life easier on oft-overbooked parents. From early-stage startups to late-stage ventures raising their fourth round of capital, these entrepreneurial companies say they are working to nurse frazzled parents back to health.
1. Plated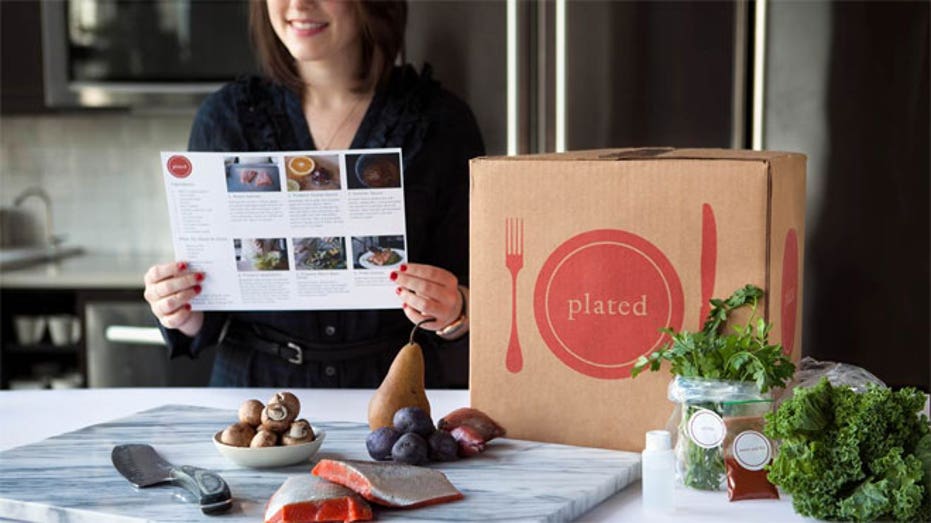 ---
Founded: 2012Funding: Raised over $7 million in Series A venture roundUsers: Shipping "hundreds of thousands of meals per month"Service: Order up to seven different recipes per week at www.plated.com
Nick Taranto and Josh Hix, cofounders and co-CEO's of real-food recipe and delivery service Plated launched the service in New York City on October 29, 2012. That's the same day Hurricane Sandy hit the East Coast. It nearly flooded their distribution center, but since that early near-disaster, the company says it has been helping busy people eat better and fresher with striking success. Through a network of fulfillment centers and logistics partners, Plated delivers to users across 90% of the U.S. ready-to-cook, pre-portioned meals and chef-designed recipe cards.
"A lot of customers – many two-working parent households – say that they use us to feed their kids, and as their date night at home. After they put the kids to bed, they crack open a bottle of wine and cook dinner together," says Taranto, who adds that the $1 trillion market for in-home food consumption was ripe for innovation. Plated is now shipping "hundreds of thousands of meals per month," and is growing fast.
2. UrbanSitter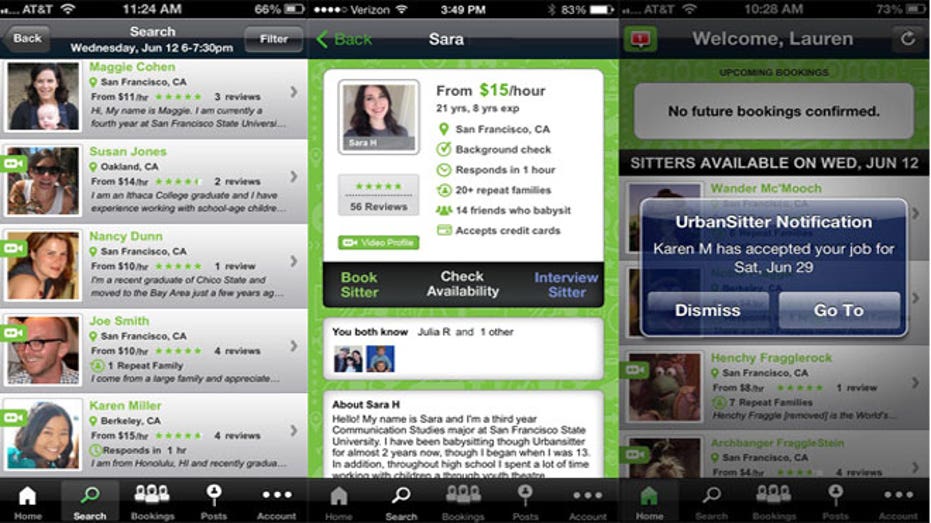 ---
Founded: 2010Funding: Recently closed $15 million series BUsers: More than 100,000 Available in the app store, or at www.urbansitter.com
Startup veteran Lynn Perkins, CEO and co-founder of UrbanSitter, was taking some time off to raise her twin toddlers, when she found herself helping friends with infants find nannies and babysitters. "They felt comfortable using sitters my nanny recommended, because they've met her," says Perkins. "Around the same time, I was making reservations on OpenTable and wanted to develop an efficient and effective way to find a babysitter."
Parents sign up for UrbanSitter using Facebook Connect and can view sitters known through friends or affiliations. They can readily see each sitter's availability and request a time slot. The sitter gets a push notification similar to an SMS message, making it great for last-minute dates, according to the company. Users can pay a one-time fee to book a sitter, or the company offers a subscription model - $24.99/month to start, and $10/month after that. The company is in more than a dozen markets so far, and says rapid market expansion is on the horizon.
3. Notabli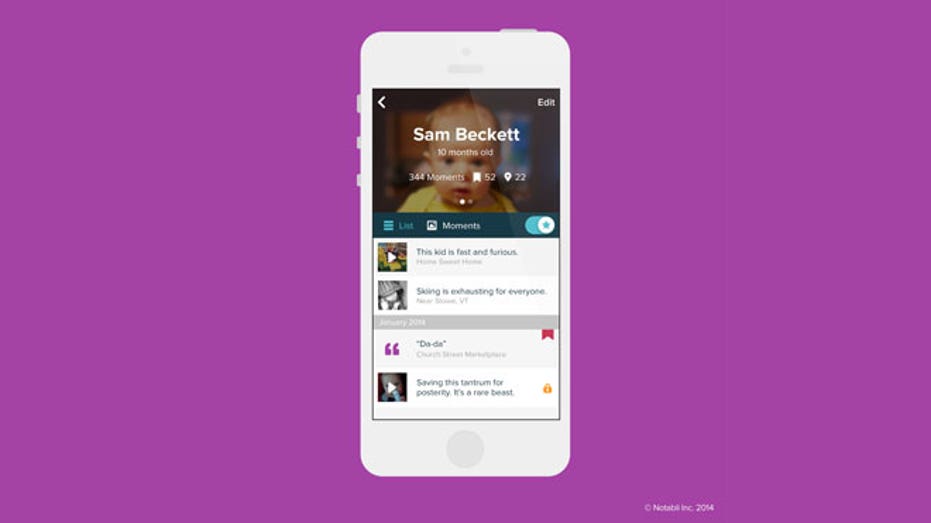 ---
Founded: 2013Funding: Raised an initial $125K angel round, according to company currently raising a seed round Download in the app store and at www.notabli.com
Parents take a ton of photos and video of their children – just ask any non-parent on Facebook. An invite-only closed social network, Notabli lets parents safely and easily create a private archive of their kids' best moments, and share them only with the people who matter most. Busy parents can record, save and upload video, audio, and photo files, as well as quotes and notes about their child's "firsts," without having to worry about scattering them among all of the everyday chatter of social media.
Catering only to parents may not carry the same market size as the one-size-fits-all Facebook, model, but "it's not niche at all," says co-founder Jackson Latka. "Now you have millions of people who are sharing content. In a certain age range, I would say that more than half of the photos shared are related to family, and about 80% of those family photos are related to kids. For every kid that's added to Notabli, there should be 7-10 people added that very strongly care about seeing the highlights of that childhood." The company plans to offer a host of premium services like printing and digital products to supplement its free service.
4. ChoreMonster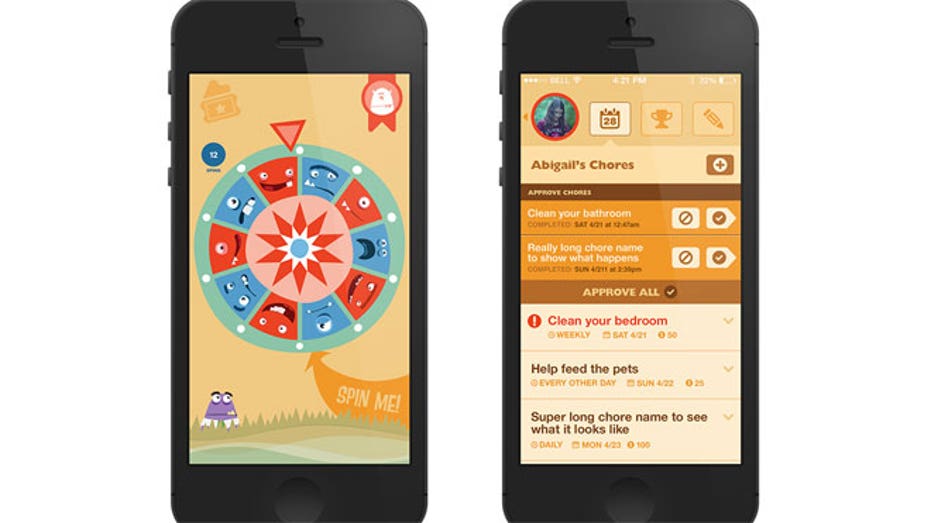 ---
Founded: 2011Funding: $2.3 millionUsers: The company reports 300% user growth per quarter Available at the app store and at www.choremonster.com
Before cofounding ChoreMonster, a series of apps and games designed to encourage kids to do their chores, CEO Chris Bergman had a profitable business building apps for brands. Then he became a parent. That's when everything – including his business – changed. "I was thinking about something that builds positivity and joy in the home. I wanted to make sure kids have some kind of structure and a way to interact with their parents where everything was safe," says Bergman. At the same time, his partner was drawing monsters with his 12-year-old, and the idea for ChoreMonster was born.
The company, which is based in Cincinnati, just launched version 2.0, marking a change in its business model. Now, the games are completely free, and the company is building revenue through content partnerships with brands, who can "sponsor" a chore. A pilot with Oral B and Crest launched last year where a tooth brushing video was served to ChoreMonster users. Another creative revenue stream sees ChoreMonster accounts linking directly to Amazon Prime accounts. The child can build a wish list and auto-order a product when they complete a certain amount of chores.
The key to engaging kids in something as mundane as their chores? Two layers of rewards – one "where the parent is involved, rewarding kids for behaviors, and another layer where kids are collecting monsters. In that layer, kids are completely autonomous over what they complete.When you put those two layers together, you get really high engagement," says Bergman.
5. Kid & Coe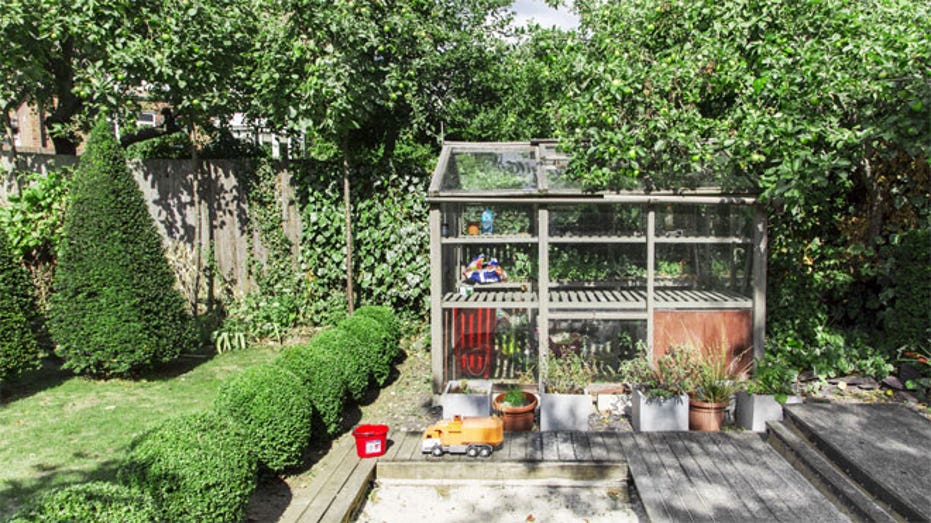 ---
Founded: 2013Funding: Bootstrapped through first $500K, according to company raising a $750K seed round nowUsers: 4500 Available at www.kidandcoe.com Kid & Coe is a design-friendly vacation rental website that aims to simplify modern family travel. Founder Zoie Kingsbury Coe had been serving as her musician-husband's tour manager, when they decided to start a family. Since travel was not just a hobby but a lifestyle and livelihood, Zoie became adept at finding kid-friendly places to stay, particularly in the UK and Spain, where her family spends much of the summer and holidays. From that, she launched Kid & Coe. Parents can choose from over 300 vetted locations in places like the Argentinian Patagonia, London, and Tel Aviv. "The idea of being family-friendly, unless you're coming at that angle, is quite objective. Someone can say a place is family friendly, but they may have a dusty crib that they pull out when people need it. Or a place can look so great, but maybe they have a steep balcony and stairs," says Coe.
6. Life360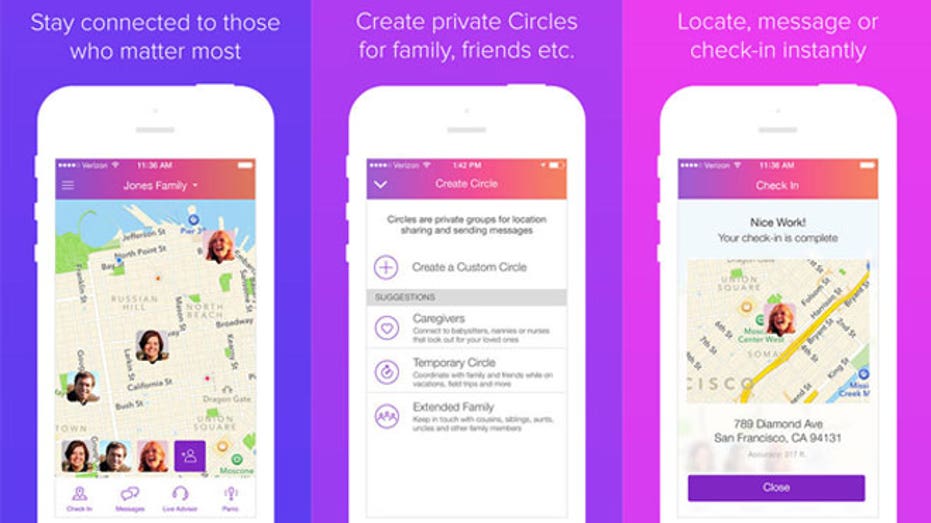 ---
Founded: 2008Funding: $25 million series B, raising series C now for unspecified amountUsers: More than 50 million users worldwide Download the free app on android and the app store, or visit www.life360.com
When Life360 CEO and co-founder Chris Hulls was starting his location-tracking service for families in 2008, smart phones were still fringe. It took a convergence of several factors – ubiquitous handheld devices and apps, but especially less stigma around location-based apps – for Life360 to really catch on. In its first year, the company signed up about 5,000 families. "At the time, no one had successfully brought the family digital. It's a utility problem and not about entertainment. When you're away from family, it's about communicating and making sure they're safe," says Hulls.
Today, Hulls says Life360 is adding about one million new users per month. With the app, family members can keep track of each other - when kids get to school, or when mom or dad leave the office, for example. And the service is free, with a $5/month add-on that's "our version of [GM's] OnStar – a 24-7 service around helping you out in a pinch," like getting a tow truck, a locksmith, even a medical evacuation.