5G Global Race: How America Wins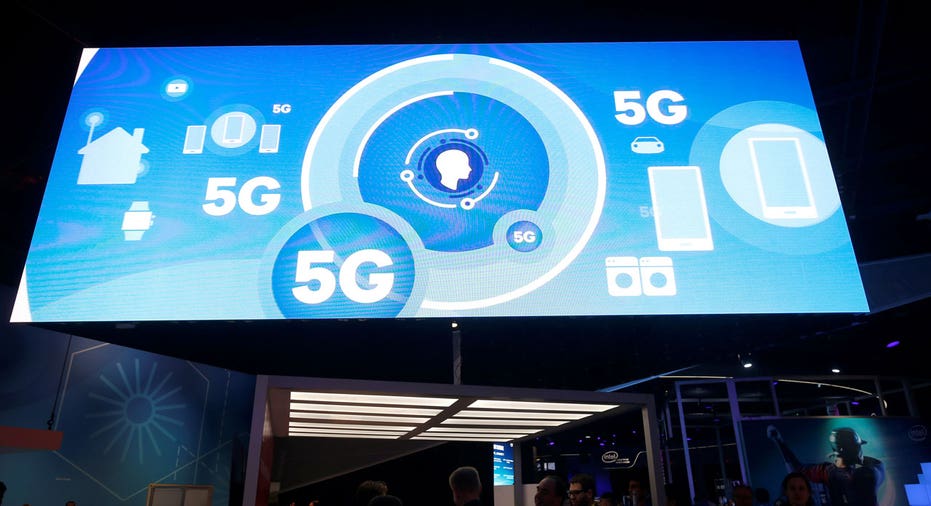 Seeing the economic benefits that have come from America's global leadership in wireless, China and other nations threaten to overtake our technology leadership in the race to 5G wireless.
They are doing this by investing billions, allocating huge blocks of spectrum and conducting hundreds of trials. 5G leadership means billions in economic growth and millions of jobs in the industries of the future, such as autonomous cars, smart cities, the Internet of Things, mobile healthcare and more. How do we make sure that the U.S. wins this global race?
Here's how.
We empower the competitive U.S. wireless industry. This is not only the American way, it is the wireless way. Innovators in the U.S. created the first mobile phone, the iPhone, global leading 1G to 4G networks, and are ready to do it again for 5G.
The U.S. benefits from four national wireless providers and dozens more regional providers that have invested over $200 billion in private capital to build today's leading wireless networks. Americans benefit from ever improving services (19% faster last year), and falling prices (11% lower). As a nation, we need to leverage this competitive drive and technical know-how once again.
The wireless industry has spent the last decade connecting everyone. Now, we are preparing to connect everything to 5G. 5G networks will be 100 times faster, and support 100 times more devices.
It will also unlock real-time applications that will transform American lives and industries. Imagine specialists in New York performing surgery on patients in rural Texas, and wireless sensors monitoring and rerouting traffic to cut commuting times and lower emissions. 5G will stimulate entrepreneurialism and innovation on an unprecedented scale.
The great news is that U.S. industry is already investing with trials across the country, and 5G deployments will start in some communities this year. We have seen major announcements from all four national operators. In all, the wireless industry will invest $275 billion of its own money to build next-generation secure wireless networks, according to Accenture. This will create more than 3 million new jobs, and add $500 billion to our economy.
We don't need government to build the networks. We do need government support to effectively marshal key resources - spectrum and rights of way - to advance this national priority. 5G networks will require hundreds of new MHz of spectrum, much of it currently controlled by the federal government.
We have seen concrete steps from policymakers in recent days demonstrating that the U.S. government is ready to meet the global challenge.
On spectrum, FCC Chairman Ajit Pai also scheduled a new auction for November. The Administration also identified new spectrum for future mobile broadband use, and bipartisan leaders in Congress agreed to key spectrum reforms.
Similarly, it currently takes too long and costs too much to deploy new wireless infrastructure. Today, federal, state and local governments have a maze of duplicative, lengthy regulations that slow the deployment of new networks. We need to modernize siting and zoning rules associated with wireless deployment.
5G networks will rely on new small cell antennae about the size of a small pizza box. It can take less than an hour to install a small cell on a street light, but too often takes over a year to navigate the paperwork and bureaucracy associated with securing approval. Fourteen states have already acted to set clear timelines and cost-based rates, and we need more. The leadership at the FCC, in state houses, and in Congress should move forward now on a package of sensible wireless infrastructure reforms to reduce the time and cost to deploy 5G.
Here again, we have seen some good forward momentum in recent days.
FCC Commissioner Brendan Carr has put forward a common sense plan to address siting delays and costs associated with federal environmental and historic preservation rules. We urge the FCC to vote in support of his infrastructure modernization proposals because they will help drive greater investment and ensure more Americans benefit from 5G.
We need a similar focus on local zoning challenges - from every level of government - to really jumpstart investment. Utah's governor has just signed legislation doing just that, and Congress agreed to reform making siting easier on federal lands.
The 5G race is too important not to win. We need to ensure that tomorrow's advancements in health care, transportation, and energy are not exported overseas by ceding the platform for 21st century innovation to others. The Chinese understand that to control 5G is to capture new jobs, billions in economic growth, and the technical dominance that will have critical national security implications for years to come.
Ultimately, to lead the world in wireless, we will need more auctions announced, additional spectrum allocated for future wireless use, and greater siting reform at all levels. After the recent show of strong leadership, I'm confident we will have more good weeks ahead and the U.S. wireless industry will continue to lead the world in wireless.
Meredith Attwell Baker joined CTIA as its President and CEO in June 2014. Prior to joining CTIA, Mrs. Baker served as the Senior Vice President of Government Affairs at Comcast NBCUniversal where she was responsible for developing policy positions on legislative and regulatory issues and representing those positions before the U.S. Congress, the Administration and government agencies. Appointed by President Barack Obama in 2009, Mrs. Baker served as a Commissioner to the Federal Communications Commission (FCC) until June 2011.