5 Ways to Save on Netflix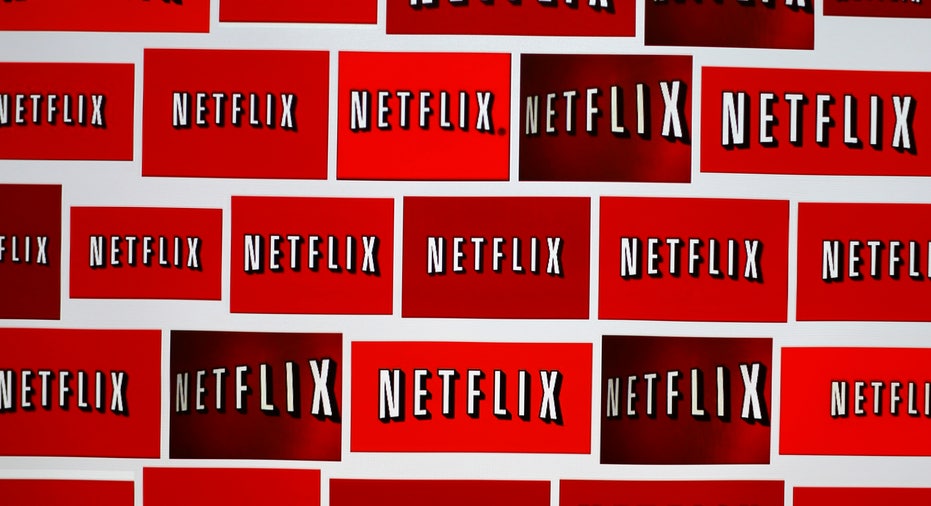 Whether it's shows on other networks or their own originals, Netflix is one of my favorite services for cutting the cord. If you're a fan, too, with some creativity you could save money on your Netflix subscription.
Here are just a few of my favorite Netflix hacks.
1. Share an Account
Wait a minute — Netflix lets you share? CEO Reed Hastings has said in the past that account sharing was a positive thing, so they must be.
In fact, the company's different packages are set up with sharing in mind. Their Standard Package allows you to watch Netflix on two screens, and their Premium Package lets you watch on up to four screens. You can also create up to five profiles on each account, so you could easily share one Netflix account with four people, each with their own profile, and never notice a thing. (Keep in mind, though, depending on your subscription package, you may find it frustrating to share if you can't get on Netflix because everyone else is watching at the same time.)
While you won't be able to split the bill, one solution is to have everyone buy gift cards and put them toward the account.
2. 'Pause' an Account
Expecting not to use your Netflix account for a few weeks or a few months? You can "pause" your membership. In the past, you could put an actual Hold on your account, effectively pausing it and the billing for a period of time.
Netflix has done away with that feature, but you can still "pause" an account by canceling it. (To do so, just go to your Account information, and click the Cancel Membership button under Membership & Billing.)
Netflix will save your account information for 10 months. To restart your membership, log back in and update your payment information. It's a few extra steps, but if you aren't going to use your account for a while, why pay for it?
3. Buy Netflix Gift Cards on Discount
If you're willing to jump through a few hoops, you can search gift card marketplaces for discounted gift cards to stores that sell Netflix gift cards, like Target.
Target gift cards are often available for 4% to 5% off, and Target sells Netflix gift cards. Four percent to 5% off a Netflix subscription may or may not be worth your time — but hey, every penny counts.
When researching marketplaces to buy gift cards, be sure to review their buyer protections. Buying gift cards online can be tricky, but many marketplaces are mature and offer protections such as 100-day guarantees. Be sure those are in place before making a purchase. For more info on how to play it safe online, you can check out our tips here.
4. Choose the Right Plan
In previous years, Netflix had a whole litany of packages, and many members paid for plans they weren't using. Nowadays, Netflix has streamlined everything. However, you still could be on a plan that's more than you need.
Netflix offers three plans — Basic, Standard and Premium. Basic is the cheapest and lets you watch on one screen in Standard Definition. If you aren't sharing your account and don't care about picture quality, you might want to get the Basic package and not pay for HD. On the flip side, if you're on Premium and don't need four simultaneous screens and Ultra HD, why pay $2 more for Premium?
Review the different packages and make sure you're paying for the one that's right for you.
5. Don't Miss Your Favorite Shows
This last tip is less about saving money on a subscription and more about getting the most value out of your account. Use third-party sites to help you find what's new and what's about the expire on Netflix. One site for finding the best in new-to-Netflix shows is Instantwatcher.com — their Expiring+Upcoming section is great for (as you'd expect) titles that are leaving or coming to Netflix.
Happy binging!
[Editor's Note: If you're looking to save on traditional cable services, you may want to check your credit. A good credit score can help you qualify for better prices on a plan. You can see where you stand by viewing two of your scores for free each month on Credit.com.] 
More from Credit.com
This article originally appeared on Credit.com.
Jim Wang is the founder of WalletHacks.com, a personal finance blog where he shares unconventional strategies and tactics to get ahead financially and in life. He has appeared in The New York Times, The Motley Fool, Business Week, and other media and radio outlets. See more at www.wallethacks.com and follow Jim on Facebook or Twitter.