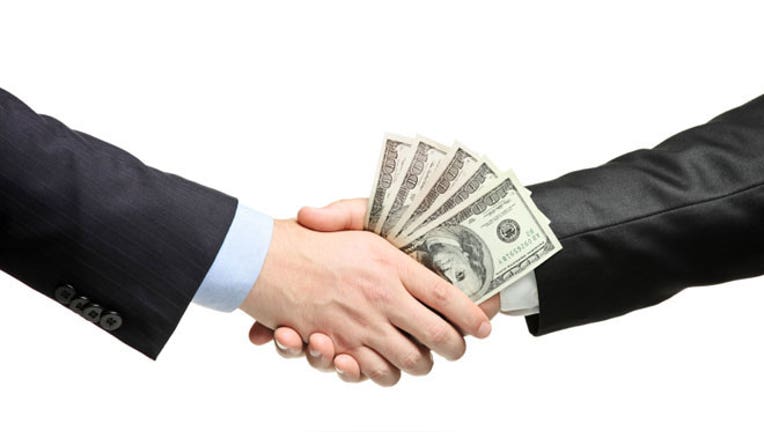 Great companies have compassionate people working inside the four walls, from managers who can sympathize with staff to employees that understand how it feels to be in the clients' shoes, and salespeople who acknowledge the overwhelming amount of vendors prospects are approached by daily.
While the importance of a business development team is unquestionable (primarily, it's THE source of new business), often these reps are associated with preconceived notions of being inconsiderate of one's time, abrasive, bothersome and worse. This group is faced with animosity even before they introduce themselves!
Building and developing a successful sales team is not an easy task for any leader. This group needs to be assembled with people that are compassionate, understanding, patient -- and just plain nice. But it doesn't stop there. After hiring people with the right personality, managers need to train them effectively so they are able to perform at a high caliber.
Make sure your sales reps know any of the following behavior will only go nowhere fast.
No. 1 Arriving Late: Don't be late, period. It looks unprofessional and sets a negative tone for the meeting. If the location is new to you, navigate the route the day prior to your meeting. Allot extra time for traffic delays and finding a parking spot, and allow an additional twenty minutes to arrive early. Give yourself time to relax, prepare and breathe!
No. 2 Talking Too Much: The key to building rapport with a client is conversation, and the secret to a great client conversation is questions. The quality of information the client tells you depends on the quality of questions you ask. Learn to listen and respond effectively.
No. 3 Sending Them to Voicemail: This irritation can apply to any business, not just customer-service industries. Voicemail is almost non-existent in my company. When a prospect finally calls back, be sure to pick up! If a prospect calls and their point of contact is unavailable, the call should be transferred to someone else on the same team. A client or prospect call should never go to voicemail.
No. 4 Being Forgettable: Be animated and enthusiastic when you speak. People rarely remember your exact words, and they will almost always forget your sales pitch. Support your key points with vivid, relevant stories. Paint a picture in their minds by using humor and captivating dialogue. Tell stories of satisfied clients, and show how their bottom line will improve with your product or service.
No. 5 Following Up too Much: Develop a follow-up strategy to avoid becoming a pest. One strategy can be a three touch-point model (a cold call, a follow-up call two weeks later, then sending a mailer two weeks after that). There are many variations of follow-ups; however, it is important to keep it consistent. Decipher which strategy works best and use it uniformly as a team.  The follow-up can make or break a salesperson!
Tom Gimbel is the Founder and CEO of LaSalle Network, a staffing firm based in Chicago. Founded in 1998, LaSalle has served thousands of clients and candidates, placing job seekers in temporary, temporary-to-permanent and permanent positions. LaSalle Network has been listed on Inc. Magazine's 500/5000 Fastest Growing Companies in America list for the past seven years, named by Staffing Industry Analysts' as a top five "Best Staffing Firms to Work For" from 2011 through 2013, and among the "Fastest Growing Staffing Firms" in 2012 and 2013.