5 Ways to Assess a Potential RPO Provider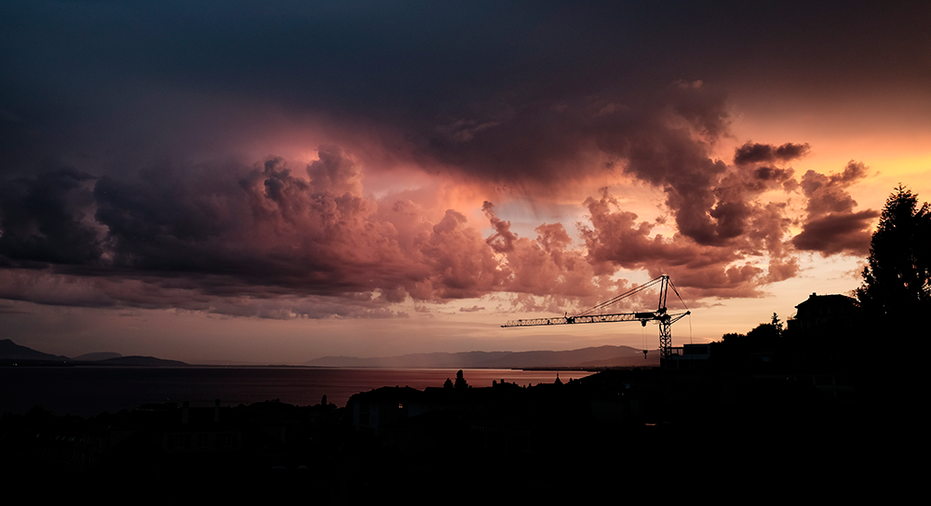 Looking for a recruitment process outsourcing (RPO) provider? Not sure how to start evaluating which firm is right for your organization? This post will give you a quick rundown of the top five things to look at when assessing RPO providers.
You can use it as a foundation for preliminary discussions with management on whether or not RPO is right for you or to formulate your request for proposal (RFP) questions. Keep in mind that RPO should solve key business problems or empower you to take your business to the next level. So, build out your business case first, and then look for RPO firms that are able to prove that they can solve your problems or transform your business.
1. Operating Model
When you partner with an RPO firm, whether partial scope, staff augmentation, or end-to-end, the firm's team becomes part of your team. That means how the firm works is important to understanding how it will fit with you and deliver on its service level agreements (SLAs).
Key questions to consider:
- Does the firm have centralized delivery centers?
- How does it assign people to your account?
- Does it take a team-based approach so it can customize expertise as needed?
- How driven is the firm to produce high-performing professionals and teams in its company?
- Is the firm demonstrably committed to developing and promoting its people?
- What's the firm's turnover rate?
- Are the employees happy, committed, and passionate?
- Furthermore, how flexible, agile, and scalable is the firm's business model? When your needs scale up or down, how will the firm correspondingly adjust?
- What happens if you want to expand into a new geography? Does the firm have people there, or does it face the same recruiting challenges you do in getting people in that locale?
2. Global Presence (or Lack Thereof)
Even if you're operating on one continent or region today, chances are, going global is on the horizon. Whether or not you leverage them globally, experiential learnings in a wide range of geographies and contexts can be valuable to you as a buyer.
Key questions to consider:
- What type of global presence does the firm have?
- Does it have its own boots on the ground, or is it partnering with smaller, local firms to provide service (over which the firm may or may not have much control)?
- Does the firm have experience with the local HR laws, customs, and regulations for the countries where you're hiring?
- If you have a spike in hiring, how will the firm handle that uptick?
3. Consultative Approach
Hiring an RPO firm is not just about getting a specialized workforce to handle your recruiting. It's about partnership. Recruiting is one of the chief ways you differentiate your business in the market today. The quality of people you attract, hire, and retain determines your ability to seize business opportunities, innovate, and grow. An RPO firm should take a consultative approach, be honest and tactful in its advice, know how to work well with all kinds of people, treat you like a partner, and strive for continual improvement. The firm should listen deeply and demonstrate a true understanding of your business, your culture, your vision, and your challenges.
4. Transformative Ability
As I mentioned earlier, you shouldn't hire an RPO firm unless you have specific revenue-impacting business challenges to solve. RPO should help you generate revenue. It may or may not cut recruiting costs, but better talent acquisition should drive revenue and profits.
Key questions to consider:
- What kind of approach does the vendor take? Is the firm just selling you services, or does it have the confidence to work with you to transform your future?
- Is the firm focused on the big picture of how RPO impacts the entire business/market, or is it focused on just helping you fill seats?
- Is the firm on the leading edge in solving today's business challenges through the power of people?
5. Data-Driven Processes
Everyone talks about big data, but not everyone puts it to maximum use. Recruiting is an art and a science. The art is in relating to living, feeling human beings. The science is in using hard, objective data to assess results, improve performance, and continually reassess.
An RPO firm should be transparent with data. It should be almost obsessive about it, but in a meaningful way. In other words: The data the firm uses needs to mean something in performance terms.
Key questions to consider:
- What analytics does the firm use?
- Will the firm share its data with your leaders?
- Is the firm honest about its performance based on what the data says?
- How much visibility will you have into day-to-day operations?
–
The bottom line is simple: RPO needs to solve for a revenue-impacting business challenge. The right firm for you needs to demonstrate how it will solve that challenge and how it has done so in the past. It should respect your culture, but also have the confidence and compassion to help you evolve to your highest potential.
Greg Karr is the executive vice president of Seven Step RPO.