5 Tips to Win a Bidding War for Your New Home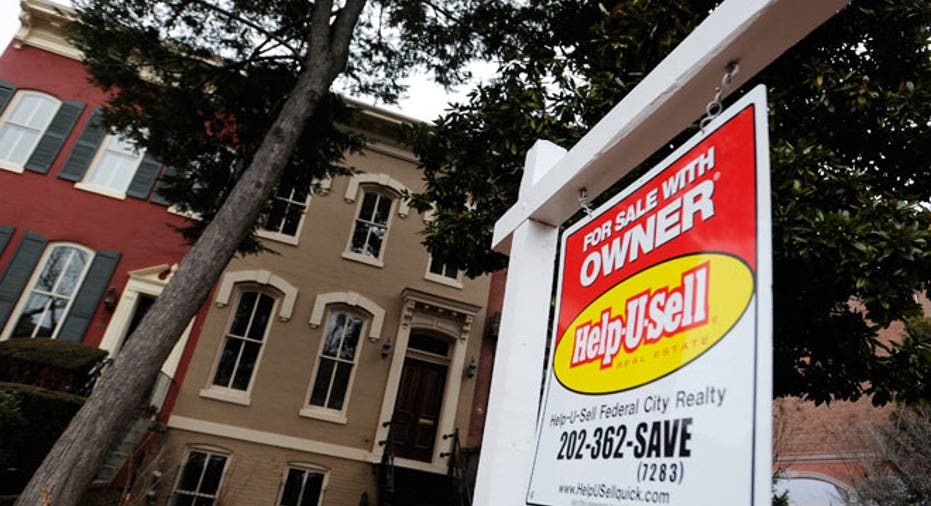 Housing inventory hit a nearly two-year high in May, with 2.28 million unsold homes on the market nationwide. That's an encouraging sign during a historic dry spell. But macro trends are cold comfort for potential homebuyers on the ground.
There are still plenty of communities where low inventory and rising prices mean bidding wars are common. Multiple offers can be incredibly stressful. Buyers are forced to pare their expectations and fight for an edge in what's essentially a zero-sum game. No one wants to see their dream home swarmed by cash buyers or inflated offers. The good news is it's not always about the bottom line. Sellers may take less if it means a faster closing, fewer headaches or helping someone they connect with. Here's a look at five tips that can help prospective buyers in a bidding war.
Come Prepared
You might only get one shot at this. Needless to say, it isn't the time to let your uncle take his new real estate license out for a test run. Lean on an experienced buyer's agent who's handled multiple-offer situations. Sellers and listing agents want to see you've got a mortgage pre-approval and can close on the loan quickly. Buyers can include documents that showcase their ability to cover closing costs and a sizable down payment. Others might make a larger-than-normal earnest money deposit to underscore their seriousness. The goal is conveying legitimacy and ease. "The seller's biggest fear is the deal falls apart at the last second," says Neil Brooks, a real estate agent with HomeSmart Real Estate in Scottsdale, Ariz. "If you can share with that seller's agent that you're going to make the transaction go smoothly and worry-free, that's going to help." This is also not the time to find out that problems with your credit could be an obstacle to buying the home you want. Checking your credit about six months before you expect to buy can give you time to correct any errors or improve on any issues that could put a damper on your plans. (You can check your credit reports for free from AnnualCreditReport.com once a year, and you can use free tools to check your credit scores from sites like Credit.com.)
Pay in Cash
If you can manage, nothing says "easy" quite like an all-cash offer; such offers account for about 40% of recent home sales. There's no mortgage process, no underwriting approval and no worrying about financing falling through. That's certainly not an arrow in every buyer's quiver, but cash offers will often put a swift end to any bidding war.
Be Careful with Contingencies
Purchase offers often contain clauses that make the sale contingent on an appraisal or on the buyer's ability to sell their current home. Sellers can see them as potential roadblocks. Buyers with the cash to cover a low appraisal or two mortgage payments may want to consider waiving those contingencies. Real estate agents may also suggest including an "escalation clause" in the contract. These basically say the buyer agrees to exceed the highest competing offer by a specific dollar amount. For example, you'll pay an extra $5,000 on top of the most lucrative offer, or up to an additional $10,000 in increments of $2,000. Good agents will also try to discern the seller's preferred closing date and work that timeframe into the contract. You may be able to press your lender for a quicker turnaround on your loan file. That's not always possible, and it's likely to depend in part on how quickly you can provide financial documentation at the outset.
Sell Yourself
Sometimes it's about more than just the numbers. Many agents urge their clients to write a personal note to the seller. Be specific in conveying what you love about the home and your plans for it. "Even though you have a process that's mostly anonymous, you're trying to create a bond that puts yourself in the best light," says Duan Rockette, a real estate agent with Berkshire Hathaway Home Services in St. Charles, Mo. Rockette says that personal touch has helped clients win bidding wars time and again, even when their offer was the least competitive.No Regrets Homebuying is invariably an emotional experience. The time constraints and competitiveness of a multiple-offer situation only heighten the tension. It's important to step back and be honest with yourself. What's more devastating -- missing out on your "dream home" or overpaying by $20,000 to get it? The goal -- at least, ideally -- is to avoid regret either way, says Christian Harris, a real estate agent with Berkshire Hathaway Home Services in the ultra-competitive Seattle market. "You want to make sure that, at the end of the day, you're not going to regret your decision," Harris says. "You want to make sure you can sleep at night."