5 Tips For Classy, Frugal Holiday Fun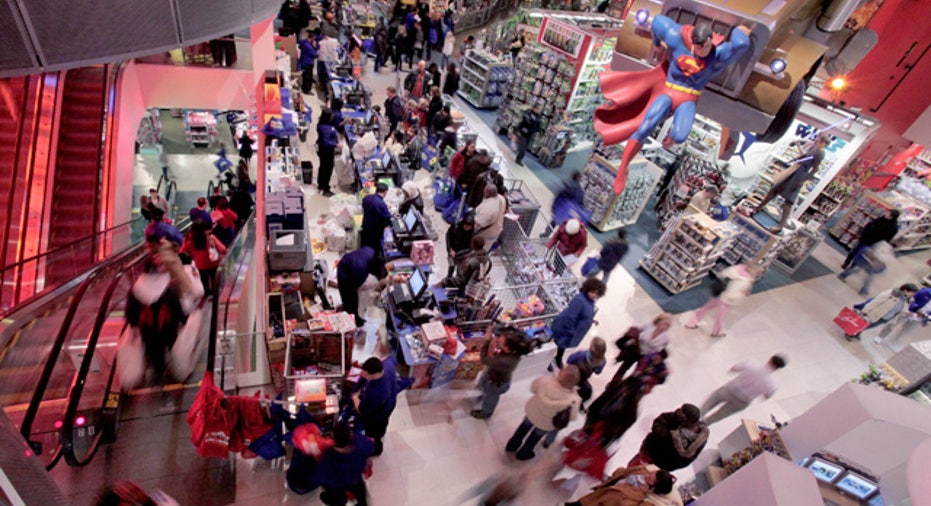 The economy may have drained your entertaining budget, but that doesn't mean you can't host a holiday party with panache. It just takes planning -- and ingenuity -- to create champagne parties on a beer budget.
"The essence of successful entertainment doesn't lie in the amount of money you spend in preparing for your guests. It lies in the time, thought and care you devote to the surroundings, activities and menu," says Tracey McBride of Long Beach, Calif., a frugality lifestyle expert and author of the book "Frugal Luxuries by the Seasons."
Following are some easy ways to polish your holiday event without breaking the bank.Display food and beverages with flair
You don't need caviar and champagne to impress. Simple and inexpensive ingredients -- such as raw vegetables -- can make a big impact.
"It's all in the presentation," says Andrea Correale, CEO of Elegant Affairs, a caterer based in New York City's Gramercy Park and Glen Cove, N.Y.
Veggies with dip on a big platter? Ordinary and boring, says Correale, whose clients include the historic club The Players in Gramercy Park and the mansion that houses the Nassau County Museum of Art in Long Island.
But take those same ingredients and place them in individual glass votive candle holders that people can pick up and carry while mingling "and you've got something special," she says."It's the little details that make it look trendy and appealing," Correale says.
No need to break out the filet mignon if you want to serve more substantial food; cheaper cuts of meat can be presented with flair. For example, you can braise beef in a casserole and serve it in sourdough bread bowls, she says.
"Whatever you serve, kick it up a notch," she says.
Forget the big meal
Potlucks or simple buffets are certainly less expensive than sit-down, seven-course dinners. Pare it down even further by hosting a brunch, dessert or cocktail party.
For a cocktail party, offer a holiday punch or signature drink to control the costs of buying different types of liquor. Browse the Web for interesting holiday drink ideas -- such as candy cane martinis, Correale says.
If a New Year's Eve party calls for champagne, opt for a champagne cocktail instead, says Allison Julius, co-owner of Maison 24, a home decor and accessories retailer based in Bridgehampton, N.Y. Put a few fresh pomegranate seeds in a champagne flute followed by pomegranate juice. Then, fill with champagne.
"The red-tinted drinks look festive and will stretch out the number of servings you get from each bottle of champagne," Julius says.
Ditch the paper plates
Party hosts often find it easier to use paper plates, napkins and plastic cutlery. But they also can cheapen the occasion and -- ironically -- add to your costs.
Instead, break out the real stuff: Gather all your plates and flatware.
"They don't need to match," McBride says.
Real plates add a touch of class to your affairs without busting the party budget. You can even take this back-to-basics approach one step further, McBride says.
"I like to use a collection of vintage handkerchiefs in lieu of paper napkins," says McBride.The key is to remember that making a big impact doesn't require a huge amount of money, Correale says.
"It's all about taking the ordinary and making it extraordinary -- simple food plus big visual impact makes a party to remember that won't break the bank," she says.
Decorate with natural elements
Don't buy expensive holiday decorations for a party when there's plenty of free raw materials in your yard.
For example, evergreen shrubs or trees -- such as boxwood or holly -- can be snipped to make garland and wreaths. If you don't have a yard, ask for donations from neighbors or friends.Correale likes to use Styrofoam cones to artistically display evergreen clippings and make a centerpiece tree.
"At a florist, this would cost you $40 or more," she says.
She also takes real fruit -- apples, oranges, pears -- and spray paints them gold for centerpieces."There are many things in your home (that) can be transformed into something that is suitable for holiday decorations," Correale says.
Create party ambiance with candles, scents
For lighting ambiance, use candles everywhere, says Phyllis Cambria, of Coconut Creek, Fla., and co-author of "The Complete Idiot's Guide to Throwing a Great Party."If you don't have enough candleholders, use simple glasses and tea cups. You can also turn glasses upside down as a stand for pillar candles.
"These will look terrific when they are displayed in a group in varying heights," Cambria says.You can also fill glasses with sand, cat box filler or decorative rocks to hold taper candles in place.
For inexpensive holiday scents, set some apple cider, fresh cloves and cinnamon at a simmer on your stove instead of buying pricy premade potpourri, Correale says.