5 Tips for Being 'The Biggest Loser' on a Lean Budget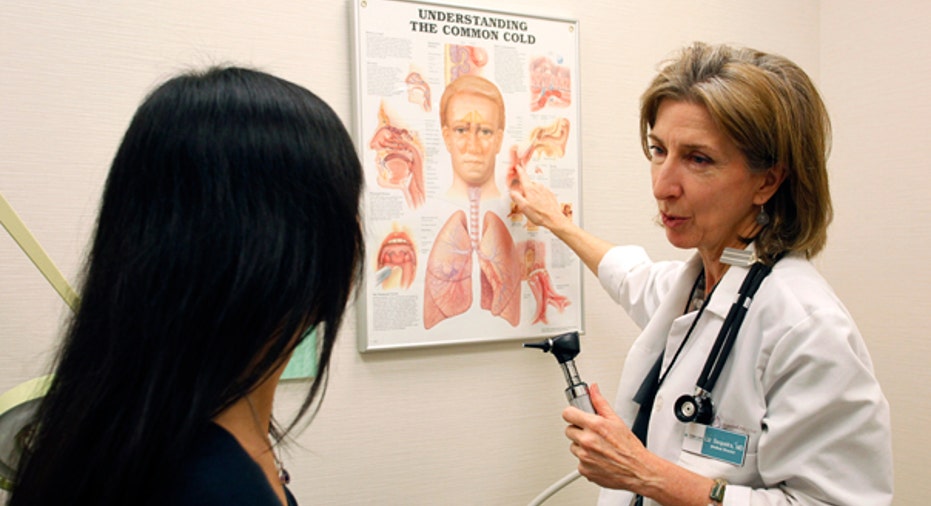 When The Biggest Loser isn't warning its obese contestants about their health, it's calling their attention to their wallets. Host Alison Sweeney recalls when finance guru Suze Orman visited the prime-time weight-loss competition (NBC, Tuesdays, 8 p.m. Eastern, 7 p.m. Central) and offered a statistical kick in the rear: The very overweight earn $7,000 less annually than their average-sized counterparts at work and spend $1 million more per person over a 40-year span. And as a group, they shell out a collective $4.4 billion on gastric bypass surgery annually."Anything we can do to make ourselves healthier positively affects our pocketbooks," Sweeney tells The Price of Fame.
Read the full story on DailyFinance here
Sweeney, author of The Mommy Diet (Gallery, $24) and spokeswoman for the Yoplait Light Swap calorie exchange campaign, has had her own ups and downs in the weight department. The cute and curvy Sweeney, also a regular on Days of Our Lives, urges followers not to make a soap opera out of their diet. Melting the drama and pounds away means controlling your budget and waistline at the same time.Here are Sweeney's quick and easy tips to save money while losing weight.1. Cook at home. When you eat out, you surrender portion control, ingredients control and $8,760 a year. That's what a family of four spends on average eating out just once a week, according to Sweeney. "Stocking up on fruits, veggies and proteins at home, even buying in bulk and freezing it, allows you to cook a lot of meals at home," Sweeney says. "That way, you get a lot more for your money and it's better for you."2. Pack food for the day. "Making snacks at home to take to work and packing a lunch are really economical ways to help you lose weight," she says. Brown-bagging can save $2,340 a year, Mint.com reports. New wardrobe fund!3. Make easy food swaps. A lowfat or nonfat yogurt (Sweeney is partial to Yoplait Light, of course) substituted for a piece of pre-wrapped red velvet cake at the local convenience store will save you almost 300 calories and about a buck and a half every time. You'll get a lot more protein, too, and feel just as full. Save the velvet for your pool table.4. Hire the best coach -- you. You are free. You are probably your toughest critic. "A gym and a personal trainer are definite advantages, but getting motivated and staying motivated -- that comes from within," Sweeney says. May The Price of Fame remind you that those "definite advantages" would cost you dearly: The average gym membership now runs $50 a month, on top of initiation fees. Personal trainers get $60 to $70 an hour. Just walk. Aim to eventually reach a 15-minute-or-less-per-mile pace, Kim Kardashian's trainer, Kathy Kaehler advises, but take it easy for now and make sure to get the go-ahead from your doctor.5. Buddy up. Why pay for motivation when it's walking and talking right next to you and really wants to be there? "Find a friend to work out with, so you are each holding each other accountable, without the price tag!" Sweeney says.Of course, if you simply must have the fancy trainer, space-age gym, gourmet lean cuisine and a national TV audience watching every ounce you drop, you can audition for The Biggest Loser.Need some extra incentive, guys? Former tennis siren Anna Kournikova is one of the show's new trainers, replacing Jillian Michaels.
More From DailyFinance
Consumers Face Rising Bank Fees, Fewer Perks