5 Things Every Small Business Owner Should Do Now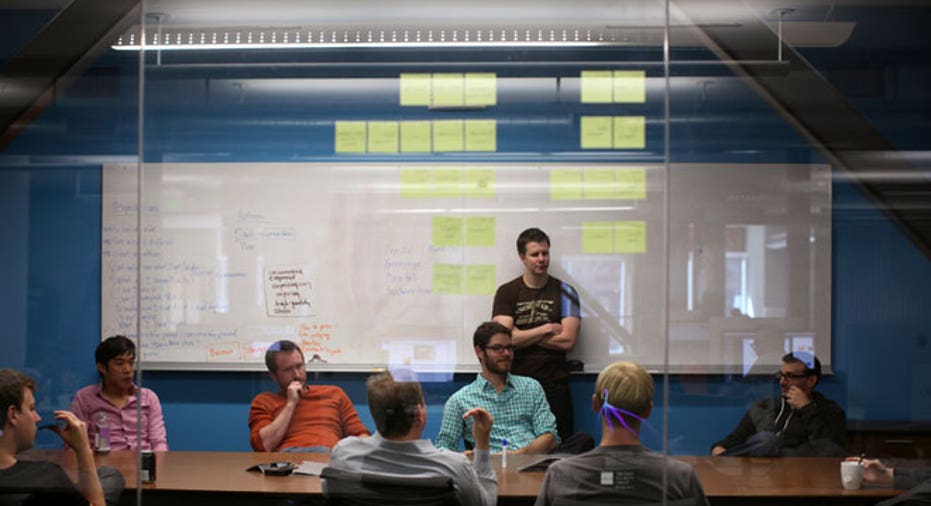 The world of small business is constantly changing. What worked five years ago, or even just last year, won't necessarily work today. In order to stay afloat, entrepreneurs need to keep up with what's happening on the tech, management and health care fronts, and make sure their business is as up-to-date as possible.
To stay on top of the latest trends and improve your business this year, Hunter Hoffmann, head of U.S. communications at small business insurer Hiscox, recommended taking these five steps right now:
Join Google+. Social media is a great and inexpensive way for small businesses to advertise, interact directly with their customers, and create evangelists for their brand. Because Google is increasingly factoring a company's Google+ presence into search results, this site also works in tandem to increase SEO ranking. Google+ now has the second-highest number of monthly users among mainstream social media sites, and its use among businesses is predicted to be one of the top social media marketing trends of 2014. If a business is only on Facebook and Twitter, it's missing out on opportunities. [10 Small Business Tech Trends for 2014]
Maintain an updated disaster plan.With natural disasters occurring more frequently and all over the country, small businesses should be prepared for the next storm. Have a plan that covers employees who aren't able to make it to work and vendors that could damage the supply chain in the event of an emergency. Keep an up-to-date inventory of assets and IT equipment ahead of time. A good general liability business insurance policy can help recover lost time and equipment if there's a storm.
Focus on training. According to Hiscox's fifth annual "eDNA of an Entrepreneur" report, training isn't a primary focus for small business owners. Last year, 55 percent of U.S. small businesses took zero professional development days. Business owners should take the time this year to strengthen their skills and knowledge, as well as that of their teams, by attending a single-day conference, or at least logging in to a few webinars.
Understand the Affordable Care Act. The Affordable Care Act includes a variety of measures for small businesses, to help lower premium costs and increase access to quality, affordable health insurance. However, it's harder for small businesses to follow all of the new rules because they usually lack the big human resources departments that large companies have. The Small Business Administration offers webinars for small business owners to learn the basics of the new health care law. Business owners should understand health care reform now so they're ahead of the curve when the employer mandate for the Affordable Care Act takes effect on Jan. 1, 2015.
Know how to read a cash-flow statement. Business owners should know as much about their business financials as possible. Business owners should review financial statements more than monthly, and they shouldn't outsource the math. To prepare for the year ahead, business owners should ask their accountant for help on how to read these statements.
Originally published on Business News Daily.