5 Things Americans Spend a Ridiculous Amount of Money On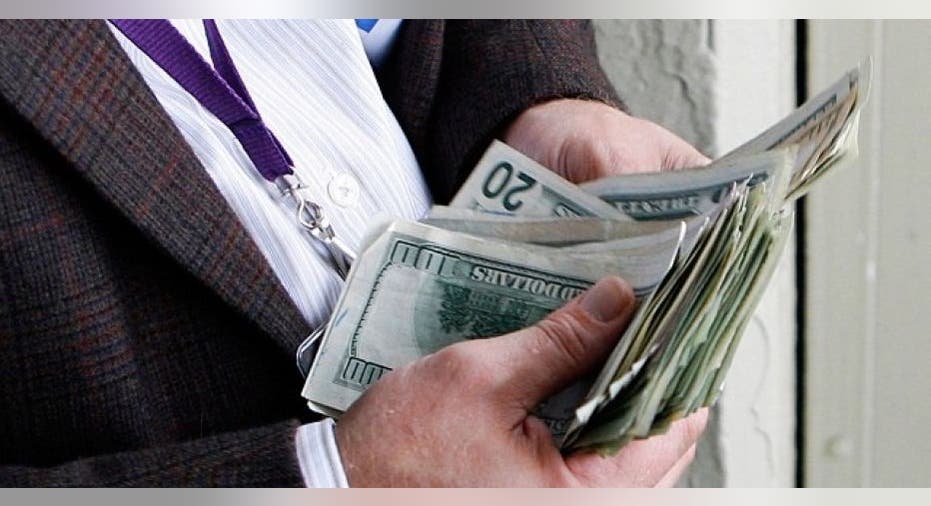 The average American isn't rich by any means — they took home $44,569.20 in 2014, according to the Social Security Administration — but they sure do know how to spend.
From weddings to rent to bank overdraft fees, Americans' budgets take a hit in all sorts of ways. At first blush, you might even say we spend more to cover the basic costs of living than on recreation (you can go here for easy steps to get control of your finances).
Spending more than your budget can handle is never a good idea, as this kind of behavior can put you in debt and wind up hurting your credit score. (Not sure where you stand? You can view two free credit scores on Credit.com.) With that in mind, read on to see where our money is going.
With that in mind, read on to see where our money is going.
1. Planning a Wedding
Suffice it to say Americans spend way a lot on their wedding. And by a lot, we mean an average of $26,444. Pricey, right?
As we've reported, the average bride spends more than $1,200 on her wedding dress. Then there are the additional associated costs like tickets for bridal shows. Did we mention bridal gowns cost even more when they're designer?
2. Making Rent 
For those who thought young adults were the only ones showing reluctance to purchase a home, think again: Americans in every age group under 65 are buying homes in dwindling numbers. Meanwhile, some young homebuyers are skipping starter homes altogether. Don't let that fool you into thinking they're saving on rent. As the Joint Center for Housing Studies of Harvard University reported, 11 million people devoted at least half of their income to rent in 2014 — a record high.
3. Paying off Student Loans
According to higher education expert Mark Kantrowitz, student loan borrowers in the class of 2016 are graduating with a heaping ton of debt — an average of $37,172. Add to this the fact that wages haven't kept pace with this growing student debt load and that one's ability to repay their debt can significantly impact their credit scores, and all that student loan debt can lead to other headaches.
4. Having a Baby
Raising a child is expensive. In fact, the U.S. Department of Agriculture put the cost of raising a child born in 2013 at $245,340. Then there's the cost of the birth itself, which can run in the thousands. One way to potentially lower costs? Find some health care providers in your insurance network, then ask for cost estimates and compare them with the average cost in your area.
5. Ponying up for Airline Fees 
Paying for pillows and peanuts was just the beginning. Not only did airlines collect a total of $3.5 billion in baggage fees in 2014, according to the Bureau of Transportation Statistics, such fees comprised 2.1% of their total operating revenue. Airlines also collected $3 billion from reservation change fees that year.
You can find a full list of the things Americans spend a ridiculous amount of money on at Credit.com. 
More from Credit.com
This article originally appeared on Credit.com.
Jill Krasny is an editor and writer at Credit.com. Prior to joining the company, she was a senior staff writer at Esquire.com and Inc. Magazine, where she covered a range of lifestyle topics. Her writing has appeared in Introspective, Travel + Leisure and MTV.com. More by Jill Krasny