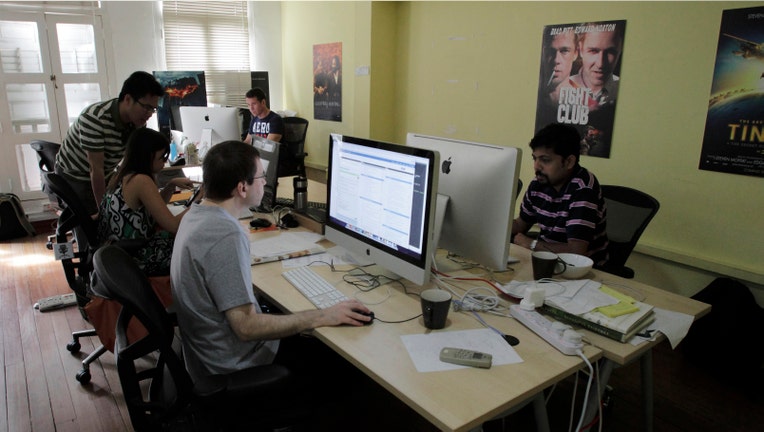 Technology is an essential ingredient for fueling innovation and offers an advantage to transforming your business. But when was the last time that you not only assessed the tech gear, software, and services you are currently using but also looked to see what new components you should add to your computing infrastructure?
With 2014 soon coming to a close, now is a good time to assess what tech changes you need to make for next year. Here are five technologies to include in that review, each with the ability to potentially transform your business.
1. Cloud Computing. 
The cloud provides a way for SMBs to increase business agility and introduce capabilities that would have been cost- or time-prohibitive to deploy on traditional technology, according to SMB market researcher Techaisle. Cloud computing allows your company to deploy IT infrastructure as a service, typically with a "pay as you go" model that makes it easy to manage costs while adding or dialing down computing resources as needed. It's designed for fast deployment so your firm can get applications up and running quickly – helping you focus on your business instead of computing infrastructure.
man holding digital tablet
2. Mobility.
Mobile technology is ubiquitous. Mobility today means more devices (smartphones, tablets and laptops), more locations (working in an office, home, coffee shop, and more), and more apps that improve productivity, collaboration, and your overall business. And mobility is paying off with 70 percent of firms saying it's improving customer service, according to the most recent Sage U.S. SMB Survey on Mobile Devices. Creating a mobile-optimized website needs to be on your must-do list as customers increasingly expect mobile-friendly sites as they research information and conduct ecommerce transactions.
3. Marketing Automation. 
Another area where your company can cash in on technology is in marketing. Digital marketing techniques, such as multichannel campaign management and personalization, are driving more engagement and conversions with customers. A survey by Oracle Eloqua and BtoB magazine found 72 percent of SMB marketers believe modern marketing that facilitates targeting, engagement, conversions, analysis, and marketing technology will result in better sales. These tools can help you figure out what's working and what's not in marketing in terms of sales and ROI.
4. Collaboration. 
Effective collaboration is critical to success in marketing programs and elsewhere in your business. PDF (Portable Document Format) is the standard format for business document collaboration. Yet, most business professionals lack adequate tools to enable true productivity and teamwork. PDF software eliminates document format-dependency bottlenecks that hinder your workflow and slow down business. Your teams can scan paper or convert electronic documents into searchable, editable PDF files, allowing markups and comments while retaining secure control over the original.
5. Big Data. 
Fueled by unstructured content (scanned paper documents, video, and social media content) and structured information(databases and word processing documents), the volume of data flowing through your business never ceases to grow. Finding the business value locked inside all this information is what big data applications are all about. The barriers to entry are coming down and SMBs need to keep pace with large firms in using analytics tools to drill deeper into their data. These tools can help you explore areas such as looking at your data to determine campaign effectiveness, and explain and predict patterns in sales wins and losses.
Getting Started
After reading this list, if you are feeling a little uncertain on next steps, you are not alone. A survey by Brother International and SCORE found 64 percent of small business owners frequently feel overwhelmed with the number of technologies available to run their business.
To navigate through your tech research and decision process, follow the path of your peers. According to an SMB Group study, when asked what are their three most important information sources, SMBs pointed first to vendor and/or service provider websites (43 percent), followed by professional advisors and/or consultants (42 percent), and colleagues in similar businesses (41 percent).
Start the process now so you can plan the budgets you need in 2015 to use technology to transform your business.
More from AllBusiness.com:
Chris Strammiello is vice president of Marketing & Product Strategy for Nuance. He has been involved in the high-tech industry for close to 20 years, working to advance emerging technologies in business, and is frequently called upon by industry analyst organizations to share his insights.